Best Vineyards In Geneva, Switzerland
Switzerland is known for its picturesque landscapes dotted with stunning vineyards that produce some of the world\'s finest wines. Geneva is one of Switzerland\'s famous wine regions that boasts of numerous vineyards blended with cultural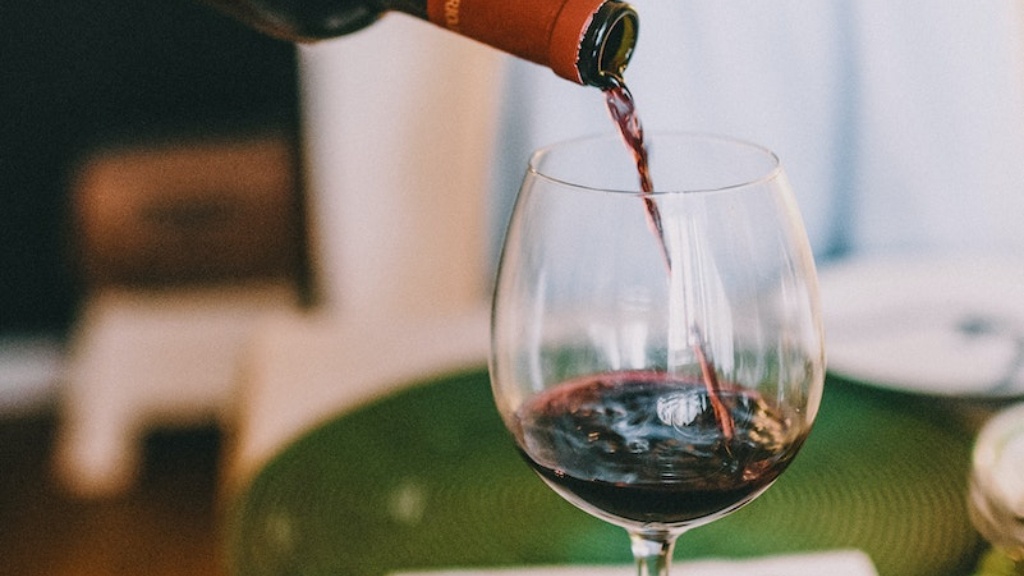 Switzerland is known for its picturesque landscapes dotted with stunning vineyards that produce some of the world\'s finest wines. Geneva is one of Switzerland\'s famous wine regions that boasts of numerous vineyards blended with cultural heritage sites. If you ever have to narrow down to Geneva\'s standout vineyards, then you won\'t want to miss the following top picks:
First on our list is the Domaine du Daley. This vineyard is situated at the heart of the La Côte wine region, spread across an area of approximately 10 hectares. Domaine du Daley produces delicious dry Chasselas and Chardonnay wines, which are well known to connoisseurs in the region. The winery is operated by the family and headed by Pierre-Luc Leyvraz, who boasts of having over fifteen years of experience in winemaking.
Another famous vineyard in Geneva is the Cave de Genève, which was initially created by fifty winegrowers in 1905 to maintain their vineyard\'s quality. Today, Cave de Genève is amongst the region\'s most experienced wine cooperatives, cultivating grapes from over three hundred winegrowers. The Cave de Genève offers a vast range of wines, including Gamay, Chardonnay, and Pinot Noir, known for their rich and complex flavors.
Continuing the list is the Cave des Rois, which is set atop the hills of Geneva and offers spectacular views. The vineyard occupies an extensive 220 hectares, and to date, it has maintained its production of top-quality wines. The Cave des Rois\' star wine is Gamay, with an unmistakably fruity aroma and taste. In addition, the vineyard boasts of a fantastic Chateau from the 11th century, which serves as a restaurant and an event venue.
Next on our list is the Domaine de la Vigne Blanche, owned and operated by the Hauser family, who have over a century of experience in making wines. This family vineyard produces exceptional Pinot Noir and Chardonnay wines that have captured the attention of wine lovers globally. The vineyard also boasts of an ancient Roman wine press that was discovered during excavation around the grounds.
Geneva\'s renowned Geisert vineyard is another excellent wine producer that dominates the region\'s wine market. The vineyard produces numerous red and white grape varieties, with Gamay and Chasselas grapes being a dominant choice. Additionally, Geisert vineyard has won multiple awards for its top-quality wines made by winemakers with over three decades of experience.
The Domaine du Paradis vineyard is located on the outskirts of Geneva and is amongst the picturesque vineyards in the region. Established by winemaker Benoit Dorsaz, the cellar and tasting room have been renovated, and a new terrace overlooks the vineyards, making it an idyllic spot to spend an afternoon.
Our final pick is the Domaine de la Planta, founded in 1900 by the subaltitudinal winegrower\'s coop of Geneva, in the midst of picturesque vineyards. The vineyard has produced top-quality wines, including Gamay and Pinot Noir, that are known for their rich and complex flavors.
In conclusion, selecting the best vineyard in Geneva is no walk in the park, given the numerous exceptional vineyards in the region. However, the above-listed vineyards stand out due to their awe-inspiring scenic beauty and production of the finest wines. A visit to any of these vineyards is a once-in-a-lifetime experience that guarantees to take your taste buds on a fantastic wine journey.
Vineyard Tours
Geneva vineyards, apart from producing excellent wines, are also ideal venues for guided tours. The best time to visit the vineyards is between late spring and early autumn when the vines are at their lush greenery. Guided tours usually offer wine tasting and knowledge about the vineyard\'s history and wine-making process. One of the most popular tour organizers is the Geneva Tourist Office, which arranges a half-day tour that covers two vineyards and wine tasting. Another tour organizer is the Terre et Vigne network, which allows visitors to explore numerous vineyards and sample top-quality wines.

Wine Pairing
Pairing wine with food can create an unforgettable gastronomic experience. Here are some of the best wine pairing ideas to complement your meal\'s flavors:
Seafood: Pairing seafood with a dry white wine, such as Chasselas, brings out its delicate flavors.
Red meat: Strong and spicy flavors need to be paired with a robust red wine such as Gamay or Pinot Noir, since they can stand up to the meat\'s flavors.
Cheese: Pairing a strong cheese like Gruyere with a fruity white wine can balance the robust nature of the cheese with the wine\'s acidity.

Swiss wine-cultural events are unmatched, showcasing Swiss wine culture, heritage, and experience to the visitors. Geneva is the site for the annual La Bâtie-festival, where visitors can indulge in wine tasting, food, and cultural experiences. Other wine events include Fête des Vendanges de Russin, which is dedicated to the Gamay grape variety.

Wineries with a view
If you\'re looking to unravel picturesque vineyards with a view, then Geneva is the place to go. Geneva is home to numerous vineyards located atop hills and offer spectacular scenic views. Apart from the wine tasting, visitors can relax and enjoy the picturesque views of the vineyards. Notable vineyards with a view include Domaine de Malessert, which boasts of a panoramic view of Lake Geneva and the Impressive Jet d\'Eau. Another vineyard with exclusively stunning views is the mouth-watering Domaine de la Mermière, located on the banks of Lake Geneva and is well known for its crisp and fruity wines.

Alternative Wine Experiences
Apart from the traditional wine-tasting experience, Geneva\'s vineyards offer visitors an alternative way to experience their wines. Domaine Balavaud vineyard provides visitors with the opportunity to harvest their grapes and take part in the wine-making process. Other experiences include Wine Safaris, where visitors get to explore the vineyard\'s wildlife and fauna while learning about the wine-making process.

Wine Spa
For the ultimate wine experience, Geneva offers visitors the chance to indulge in a wine spa. Les Bains de Saillon offers wine-based treatments, such as the Vinotherapy, where wine-infused creams, oils, and scrubs are applied during the massages for a luxury relaxation experience.