Best Vineyards In Tuscany
Widely acknowledged as one of the most beautiful and exciting areas of Italy, Tuscany\'s rolling hills and iconic cypress trees have become popular tourist destinations. And in these exquisite landscapes, what better than a visit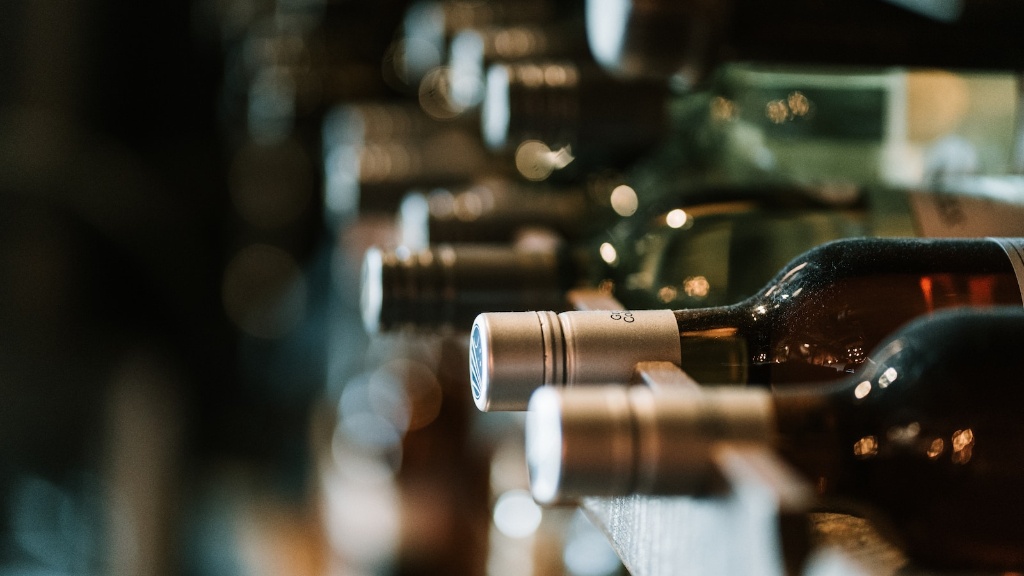 Widely acknowledged as one of the most beautiful and exciting areas of Italy, Tuscany\'s rolling hills and iconic cypress trees have become popular tourist destinations. And in these exquisite landscapes, what better than a visit to one of the region's renowned vineyards to sample the local flavours of some of the world's finest wines?
Although there are vineyards all over Tuscany, some places stand out in particular for producing award-winning wines, thanks to their favorable climate and location and the passion for their craft of the local wine producers. The following section introduces some of the best vineyards, giving a brief overview of their history and products.
Montalcino and the Brunello di Montalcino
Tucked away in the beautiful hills in the south of Tuscany is a small village called Montalcino, famous in Italy and the world for its red wines, the Brunello di Montalcino. The DOCG controlled designation of origin wine of Montalcino is an Italian national treasure and a must-have when visiting the area. This ruby red wine is known to support complex aromas such as prunes and dark cherry, as well as intense flavourful undertones.
The region of Montalcino has a long history of wine production, dating right back to the Etruscans. Today, it is still responsible for a high percentage of Tuscany\'s overall DOCG production, boasting of close to 100 wineries spread all over the area. Whether visiting local family-run vineyards or large producers, it is sure to be a day filled with delicious tastes.
Chianti and the Chianti Classico
The picturesque rolling hills of Chianti are arguably the most iconic and recognizable vineyards in the region, and it is no surprise that Chianti produces some of the finest wines made in Italy. The local DOCG controlled designation of origin for Chianti is the Chianti Classico, a ruby red wine well-known for its fruity aroma, full-bodied flavour, and a long-lasting finish.
In the past, Chianti production suffered a large decrease due to over harvesting and poor quality control, but in recent years there has been an impressive focus on returning the region to its former glory, with new laws and regulations put into place to help revitalize the area. Today, it is renowned for its fantastic production of top-tier red wines, with producers ensuring every single bottle is consistently of the highest quality.
San Gimignano and the Vernaccia di San Gimignano
Intersected by ancient cobbled streets and lined with beautiful towers, San Gimignano is a charming tourist destination with a lot of historical significance. Yet, it is also renowned in the wine world for its production of the local white wine, the Vernaccia di San Gimignano. This DOCG is a dry and still white wine, defined by a zesty citrus aroma and a light but pleasant taste.
Although the area was producing wine for hundreds of years before, it wasn\'t until the early 1800s that the locals began to experiment with different grape varieties and wine-making techniques. It wasn't long until the area was famed for its production, helping the region become a hotspot of winemaking and tourism.
Bolgheri and the Sassicaia
Bolgheri is a small village in the heart of Tuscany, surrounded by lush green landscapes and being home to vineyards producing some of the most iconic Italian wines. Among them is the Sassicaia, considered to be the father of all Italian Super Tuscans, a title earned due to its exceptional taste, aroma and balance. This red wine is a blend of Cabernet Sauvignon and Cabernet Franc grapes, made with an oak barrel aging in which it achieves an intense and deep ruby color.
The locals of Bolgheri have made a name for themselves internationally with their carefully crafted red wines and other products of top quality. Producers in the area often focus on a slow production process, ensuring that every wine bottle adheres to the high standards in order to maintain the consistent quality of the area.
Vernaccia Properties
It is said that Vernaccia di San Gimignano was one of the first wines to receive the DOCG controlled designation of origin in Italy, recognizing its exceptional quality, uniqueness and authenticity. The tradition behind this wine is a fundamental part of its success, and producers in the area continuously strive to preserve the quality and culture of the area by using traditional winemaking processes.
From the flavors to the bottle design, every element is carefully crafted and chosen to keep true to tradition and the high expectations of the area. Although iconic and nostalgic, Vernaccia di San Gimignano is always adapting and modernizing its winemaking options to please contemporary palates.
Chianti and Food Pairing
The food pairing options with a good Chianti Classico are limitless, but the best way to experience and appreciate it is by joining local events, tasting menus and cookery classes dedicated to the regional cuisine. The balance of flavours in traditional Tuscan dishes goes hand in hand with the unique fruity aromas and full-bodied taste of this famous red wine and makes for a delightful culinary experience.
Chianti is usually chosen as an accompaniment for dishes featuring tomato sauce, herbs, mushrooms, and red meat, though it can also be very enjoyable in many others. The key is to find a balance between the food and the wine, everyone\'s preferences are different and there are no wrong choices here.
Montalcino and Food Pairing
As for the pairing options with a Brunello di Montalcino, the choices are quite vast. This powerful red wine has a higher tannin level than some of its regional counterparts, which is why an ideal meal would include hearty dishes featuring ingredients such as lamb, beef and wild game.
However, as it tends to be full-bodied and complex, Brunello di Montalcino also pairs very well with simple dishes that are not too powerful in flavour. Simple pastas, roasted vegetables and grills benefit from the subtle fruity aromas and robust flavour this wine has to offer.
San Gimignano and Food Pairing
The perfect accompaniment for a Vernaccia di San Gimignano is seafood! Its delicate and dry structure makes it a perfect partner for fish dishes with white sauces, such as a classic fish risotto with a good flow of butter. It also pairs very well with dishes featuring herbs, mushrooms and delicate cheeses.
The area of San Gimignano is home to some of the most renowned Italian dishes, so it is an ideal destination for those looking to explore traditional recipes. Also, those looking for a savory twist should consider pairing the wine with pork chops, as its tangy citrus flavour adds a layer of complexity to the dish.
Bolgheri and Food Pairing
As already mentioned, the Sassicaia is known to be a powerful red wine with intense aromas, making it the ideal partner for robust and flavourful dishes. The locals of Bolgheri tend to serve it with typical roast and game dishes such as wild boar and beef, but it is also fantastic when accompanied by strong cheeses and sauces featuring truffles.
Given its high tannin level, it is best enjoyed when served alongside fatty items such as roasted meats, which help to soften the harshness of the Sassicaia\'s aromas and flavours. However, it is also an ideal choice for those looking for a bit of sweetness, as its dried fruits and vanilla undertones make for an exquisite pairing with some desserts!