Best Vineyards To Stay In Tuscany
When dreaming of a trip to Tuscany, many imagine rolling hills dotted with vineyards, winding roads lined with cypress trees, and centuries-old villas boasting unparalleled views. The best way to experience all of this and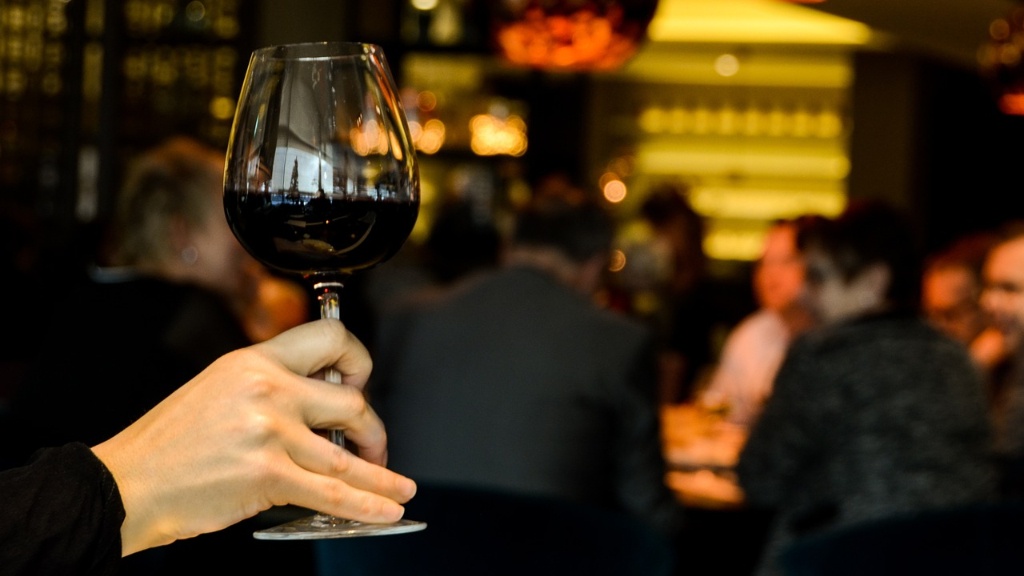 When dreaming of a trip to Tuscany, many imagine rolling hills dotted with vineyards, winding roads lined with cypress trees, and centuries-old villas boasting unparalleled views. The best way to experience all of this and more is by staying in a vineyard. Here are the top vineyards to stay in Tuscany for an unforgettable experience.
Casanova di Neri in Montalcino is a family-run vineyard known for producing some of the finest Brunello di Montalcino wines. The estate is perched on a hilltop overlooking the Val d\'Orcia, a UNESCO World Heritage Site. Guests can stay in one of the elegant rooms in the main villa or in a restored farmhouse. The estate also offers cooking classes, wine tastings, and horseback riding.
Another great option is Il Borro, a historic winery in the heart of the Chianti region. Owned by the Ferragamo family, the estate is home to a medieval village that has been beautifully restored and converted into luxury accommodations. Guests can enjoy wine tastings, cooking classes, and even truffle hunting.
For those looking for a more intimate experience, Fattoria Le PupilLe in San Gimignano is the perfect choice. The family-owned vineyard produces award-winning Vernaccia di San Gimignano wines and offers cozy rooms in a restored farmhouse. The estate also has a stunning infinity pool overlooking the Tuscan countryside.
If you\'re a lover of Sangiovese wines, Castello Banfi in Montalcino is a must-visit. The vineyard is one of the largest and most respected in the region, producing some of the finest Brunello di Montalcino and Super Tuscans. Guests can stay in a beautifully restored villa that dates back to the 1700s, enjoy wine tastings and tours of the winery, and take cooking classes at the on-site restaurant.
For a unique experience, consider staying at Petra, a modernist winery designed by famous architect Mario Botta. Located in Suvereto, the estate\'s futuristic design stands in stark contrast to the traditional Tuscan architecture. The vineyard produces a range of innovative wines that are a reflection of the estate\'s commitment to sustainability. Guests can stay in one of the minimalist rooms on-site and enjoy wine tastings and tours.
If you\'re looking for a vineyard that caters to families, Tenuta di Petrolo in the Chianti region is the perfect choice. The estate produces exceptional Sangiovese-based wines and offers a range of accommodations, from cozy rooms to spacious villas. The estate also has a beautiful pool, a playground, and a tennis court. Parents can enjoy wine tastings and cooking classes while the kids have fun with the estate\'s activities.
The Importance of Sustainability in Tuscan Vineyards
Tuscany is one of Italy\'s most important wine regions, and many vineyards are taking steps to ensure that their practices are sustainable. Sustainability in the wine industry is a complex issue that involves reducing environmental impact, promoting social responsibility, and ensuring economic viability.
Many vineyards in Tuscany have implemented sustainable practices, such as using organic and biodynamic farming methods and reducing water consumption. Additionally, several vineyards have become certified by organizations such as the Certified Sustainable Wine of Tuscany program.
Sustainability is not only good for the environment, but it can also improve the quality of the wine. Sustainable practices can lead to healthier soil and grapes, which can result in better flavor and aroma in the wine.
The Future of Tuscan Wine
The wine industry in Tuscany has a bright future. While the region is known for its traditional wines such as Chianti and Brunello di Montalcino, many winemakers are experimenting with new grape varieties and winemaking techniques.
One of the most exciting developments is the growing interest in natural wines. Natural wines are made with minimal intervention, using only native yeasts and little to no added sulfites. Several Tuscan vineyards are producing natural wines, including Podere Le Ripi and Tenuta di Valgiano.
Another trend is the rise of female winemakers. While the wine industry has historically been male-dominated, several women in Tuscany are making their mark on the industry, including Maria Iris Bertarelli of Petra and Caterina Dei of Dei Winery.
The Best Tuscan Wines to Try
No trip to Tuscany is complete without trying some of the region\'s delicious wines. While there are dozens of excellent wines to choose from, here are a few standout options:
Chianti Classico: Made primarily with Sangiovese grapes, Chianti is one of Tuscany\'s most famous wines. Chianti Classico is a higher quality designation that is produced in the heart of the Chianti region.
Brunello di Montalcino: This bold and complex wine is made with 100% Sangiovese grapes and aged for at least four years.
Vernaccia di San Gimignano: Tuscany\'s only white DOCG wine, Vernaccia di San Gimignano is crisp and refreshing with notes of citrus and white flowers.
Super Tuscan: This is a non-traditional category of Tuscan wines that are made with non-native grape varieties such as Cabernet Sauvignon and Merlot.
Exploring Tuscany\'s Wine Roads
Tuscany\'s wine roads are a great way to explore the beautiful countryside and discover some of the region\'s best vineyards. The Chianti Trail will take you through the picturesque hills and ancient towns of the Chianti region, while the Orcia Wine Trail will lead you through the stunning Val d\'Orcia.
Along the way, you\'ll have the chance to visit small, family-run vineyards that may not be as well-known as some of the larger ones. You\'ll also have the opportunity to sample delicious wines and learn about the history and traditions of Tuscan winemaking.
Pro Tips for Your Tuscan Vineyard Stay
Here are a few tips to help you make the most of your stay in a Tuscan vineyard:
Book early: The best vineyards often book up months in advance, so make sure to plan ahead.
Bring comfortable shoes: You\'ll be doing a lot of walking on uneven terrain, so make sure to pack comfortable shoes or hiking boots.
Try the food: Tuscan cuisine is some of the best in Italy, so make sure to try the local specialties such as ribollita, pici pasta, and bistecca alla fiorentina.
Learn some Italian: While many people in Tuscany speak English, knowing a few words of Italian can go a long way in making connections with locals.
Whether you\'re a wine enthusiast or just looking for a relaxing getaway in the Tuscan countryside, a stay in a vineyard is the perfect choice. With so many beautiful properties to choose from, you\'re sure to find the one that\'s right for you.