Best Way To Visit Wineries In Tuscany: A Guide To The Best Tours
Best Way to Visit Wineries in Tuscany: A Guide to the Best Tours p font-size: 18px; line-height: 1.5; margin: 20px 0; text-align: justify; h2 font-size: 22px; font-weight: bold; line-height: 1.2; margin: 40px 0 20px; With picturesque landscapes and top-rated wines, Tuscany is one of the most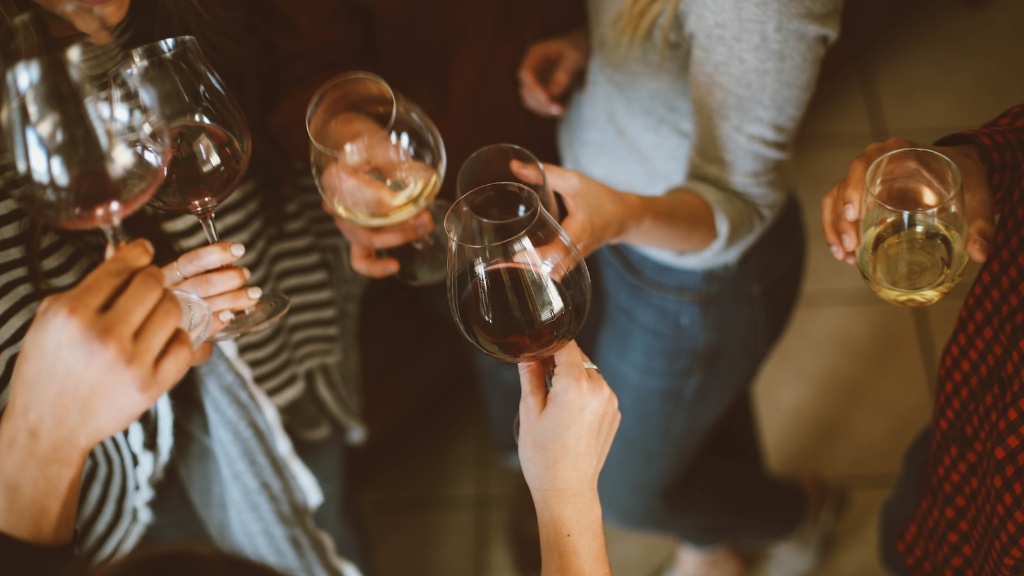 With picturesque landscapes and top-rated wines, Tuscany is one of the most popular wine regions in Italy. To fully experience the charm of Tuscan wineries, consider taking a guided tour. Not only will you get to sample some of the region's finest wines, but you'll also learn about the history and culture of Tuscan winemaking. In this guide, we'll explore the best tours for visiting wineries in Tuscany.
Wine tours in Tuscany typically offer several options for exploring the region. Some tours are designed to cover several wineries in a single day, while others might focus on a specific winery or wine region. The most popular tours include private or small-group tours, which offer a more personalized experience. Private tours typically include a custom itinerary, giving you the flexibility to tailor the trip to your interests.
If you want to experience the full scope of Tuscan wineries, consider booking a wine-tasting tour. These tours are typically led by an expert guide who will walk you through the different wines, explaining the tasting notes and winemaking process. In addition to tastings, some tours may also include food pairings, such as cheese and charcuterie boards, to complement the wines.
The Best Wine Tours in Tuscany
1. Tuscany Wine Tours. This private tour company offers customizable tours, allowing you to choose the wineries you visit and the tasting experiences you want. The tours typically include transportation, a knowledgeable guide, and wine tastings.
2. Grape Tours. Grape Tours offers a variety of wine tours, including private tours and group tours. One of their most popular tours is the "Super Tuscan Tour," which includes a visit to some of the region's most prestigious wineries.
3. Tuscan Wine Tours by Italy and Wine. With over 15 years of experience in the industry, this tour company offers a variety of tours, including half-day tours and full-day tours. They focus on small, family-owned wineries and offer an immersive experience in the Tuscan wine culture.
Getting to Tuscany's Wineries
If you're visiting Tuscany and plan to visit a few wineries, there are several options for transportation. One popular option is to rent a car, allowing you to explore the scenic countryside on your own. However, keep in mind that some wineries may require advance reservations, so it's important to plan ahead.
If you'd rather not drive, another option is to hire a private driver. Many tour companies offer transportation services, and you can also find private drivers through local transportation services.
Lastly, you can take advantage of public transportation options. Trains and buses run regularly between major cities and towns in Tuscany; however, getting to some of the more remote wineries may be a challenge.
The Benefits of Taking a Guided Wine Tour
While it's certainly possible to visit Tuscany's wineries on your own, taking a guided tour can offer several advantages. First and foremost, you'll have a knowledgeable guide who can answer your questions and provide insights into the region's winemaking history and culture.
Guided tours can also help you avoid common tourist pitfalls, such as long lines or language barriers. Additionally, many wine tours offer unique experiences, such as guided tastings or vineyard tours, that may not be available to the general public.
The Future of Tuscan Winemaking
As tastes and trends change, winemakers in Tuscany are adapting to meet the demands of the market. In recent years, many wineries have introduced organic or biodynamic farming practices, which prioritize sustainability and environmental responsibility. Additionally, some wineries are experimenting with new grape varietals to produce unique blends.
Overall, Tuscany's winemaking industry continues to thrive, attracting visitors from around the world. Whether you're a wine enthusiast or simply looking to experience the beauty of the Tuscan countryside, a guided wine tour is an excellent way to explore this renowned wine region.
Tuscan Wine Regions to Explore
1. Chianti: This region, located in central Tuscany, is known for its bold and robust red wines. Some popular wineries in the area include Castello di Ama and Felsina.
2. Montalcino: Located in southern Tuscany, this region is famous for its full-bodied Brunello di Montalcino wines. Some top wineries in the area include Tenuta Il Poggione and Biondi Santi.
3. Bolgheri: This coastal region in western Tuscany is known for its "Super Tuscans," which are blends that incorporate non-traditional grape varietals. Some notable wineries in the area include Tenuta San Guido and Ornellaia.
Tasting Tips for Visiting Tuscan Wineries
1. Take your time: Wine tastings are meant to be savored, not rushed. Take your time to fully experience each wine and appreciate its unique qualities.
2. Use all of your senses: When tasting wine, use not only your taste buds but also your nose and eyes. Take a moment to smell the wine and examine its color and clarity.
3. Ask questions: Don't be afraid to ask your guide or the winemaker questions about the wine and the winemaking process. Learning about the history and culture of Tuscan wine makes the experience that much more enriching.
Wine and Food Pairings to Try in Tuscany
1. Chianti Classico with Bistecca alla Fiorentina: The bold, tannic Chianti Classico pairs perfectly with this classic Tuscan dish.
2. Vernaccia di San Gimignano with Pecorino cheese: The crisp acidity of Vernaccia di San Gimignano cuts through the sharpness of Pecorino cheese.
3. Brunello di Montalcino with wild game: The bold, fruit-forward flavors of Brunello di Montalcino pair perfectly with game meats like venison or boar.