Best Wine Bar In Nyc: Where To Sip And Savor In The City
When it comes to enjoying a glass of wine, New York City has plenty of options to suit every taste and budget. From upscale bars to cozy neighborhood hangouts, there is no shortage of places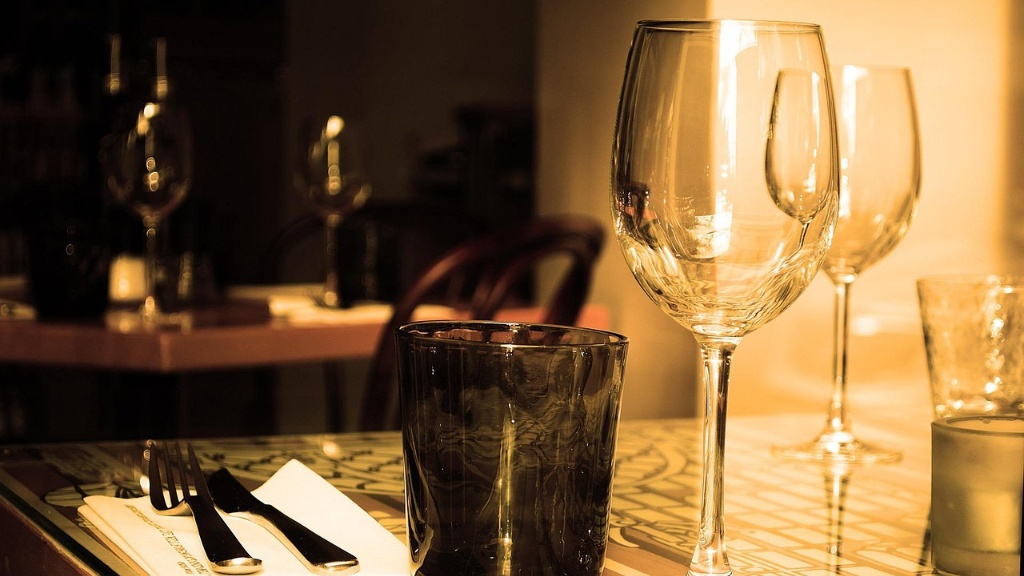 When it comes to enjoying a glass of wine, New York City has plenty of options to suit every taste and budget. From upscale bars to cozy neighborhood hangouts, there is no shortage of places to sip and savor in the city. But with so many choices, it can be difficult to know where to start. That\'s why we\'ve rounded up some of the best wine bars in NYC to help guide you in your search.
Wine bars have been gaining popularity in recent years, offering a relaxed atmosphere where patrons can enjoy a glass of wine or two in a comfortable setting. Many bars offer a curated selection of wines from around the world, often accompanied by small bites or light snacks. Some even offer tasting flights or wine classes for those looking to expand their knowledge.
One such establishment is Terroir, located in the East Village neighborhood. This cozy bar offers a carefully curated selection of wines from small, independent vineyards. Its laid-back atmosphere and knowledgeable staff make it a popular destination for wine enthusiasts and novices alike. Pair your wine with one of their homemade crostinis or charcuterie platters for a truly enjoyable experience.
For a more upscale experience, head to The Four Horsemen in Williamsburg, Brooklyn. This trendy bar is owned by James Murphy of LCD Soundsystem fame and has gained a reputation for its exceptional wine list. The Four Horsemen is also known for its delicious small plates, such as smoked trout and potato chips or a rich, creamy bowl of risotto.
If you\'re looking for a unique wine bar experience, look no further than La Compagnie des Vins Surnaturels in SoHo. This Parisian-style wine bar boasts a chic, art-filled atmosphere and an extensive, rotating wine list. Sommeliers are on hand to guide you in your selection and suggest the perfect pairing for your tastes. The menu also includes a selection of French-inspired small plates and desserts to round out your evening.
Another popular spot is Corkbuzz Wine Studio, which has locations in both Union Square and Chelsea. This wine bar offers an impressive selection of wines by the glass or bottle, as well as tasting flights and wine classes. The menu includes a range of small plates, pizzas, and larger entrees, all crafted to complement the wine selection. The knowledgeable staff is always available to offer recommendations and answer any questions you may have.
The Importance of a Good Wine List
One of the key factors in a successful wine bar is a carefully curated wine list. A good wine list should include a variety of wine types, from red to white, sweet to dry, and everything in between. It should also feature wines from a variety of regions and vineyards, showcasing the best of what the world has to offer. For those looking to taste something new, the wine list should include lesser-known varietals or up-and-coming vineyards.
It\'s also important for the wine list to be accessible and easy to understand. Many wine bars will organize their lists by country or region, making it easy for customers to find what they\'re looking for. The list should also include tasting notes and descriptions to help guide customers in their selection.
The Benefits of Wine Education
Many wine bars offer wine classes or tasting events for those looking to expand their knowledge of wine. These events can be a fun and educational way to learn more about wine varieties, regions, and tasting techniques. They can also be a great way to meet other wine enthusiasts and share your love of the grape.
At Corkbuzz Wine Studio, for example, wine classes are available for all levels, from beginners to advanced. These classes cover a range of topics, from wine regions to food and wine pairings. The classes are taught by knowledgeable sommeliers and are designed to be both informative and fun.
The Role of the Sommelier
A good wine bar should have knowledgeable staff on hand to help guide customers in their wine selection. This is where the sommelier comes in. A sommelier is a trained and certified wine professional with expertise in wine selection and service. They can help customers navigate a wine list, suggest pairings, and answer any questions they may have.
At La Compagnie des Vins Surnaturels, for example, sommeliers are on hand to guide customers in their selection and suggest the perfect pairing for their tastes. They can also offer recommendations for lesser-known varietals or up-and-coming vineyards. The sommelier\'s role is vital in creating a high-quality wine bar experience.
The Future of Wine Bars in NYC
As wine culture continues to grow in popularity, it\'s likely that the number of wine bars in NYC will continue to increase. With a focus on unique and interesting wines, curated selections, and knowledgeable staff, wine bars offer a comfortable and enjoyable way to explore the world of wine. Whether you\'re a seasoned wine enthusiast or just starting your wine journey, there\'s a wine bar in NYC that\'s perfect for you.