Best Wine Bars In Tuscany
Tuscany, Italy is not only known for its breathtaking landscapes and rich history but also for its exceptional wines. Visitors flock to the region to taste the famous Chianti and Brunello di Montalcino, among others.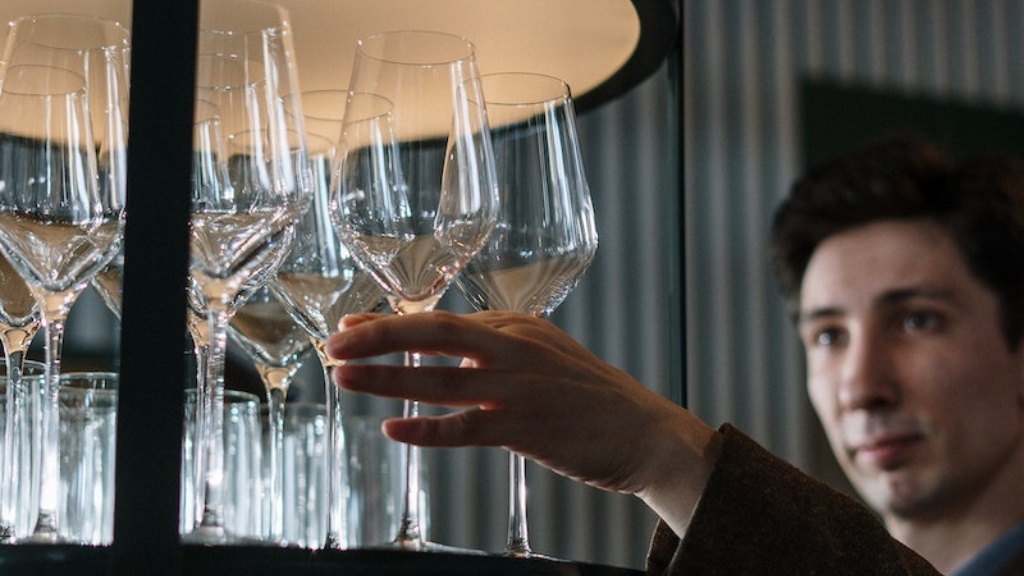 Tuscany, Italy is not only known for its breathtaking landscapes and rich history but also for its exceptional wines. Visitors flock to the region to taste the famous Chianti and Brunello di Montalcino, among others. And what better way to appreciate and unwind with its wines than in its wine bars? Here are some of the best wine bars in Tuscany to visit.
First is Enoteca Pitti Gola e Cantina located in Florence. The wine bar is not only known for its impressive wine list of Tuscan and Italian wines but also for its delectable gourmet snacks. Visitors can taste the flavors of the region alongside their wine choices.
Next is Il Santino in the city of Lucca. Tucked in a quaint alleyway, the wine bar boasts traditional Tuscan ambiance with its rustic interiors and brick walls. They offer a unique wine selection and delicious plates of local products, perfect for an intimate evening out.
Third is La Cantine in Livorno. The establishment is situated in a restored warehouse, giving a modern twist to wine tasting. Visitors can enjoy wines from all over Italy while also indulging in light bites modern in character.
Another must-visit is La Cantina del Gallo Nero in Greve in Chianti. It was awarded the prestigious Best of Award of Excellence by Wine Spectator for its exceptionally curated wine list. The winery also offers tastings with a perfect view of one of the main piazzas of Greve in Chianti.
For those looking for a more luxurious experience, Guelfi e Ghibellini in Siena is the place to go. It offers exclusive bottles of the best Tuscan wine and a private tasting room for a maximum of six people. The experience is accompanied by a sommelier who helps make the best tasting choices.
La Bottega del Buon Caffè in Florence is not only a wine bar but also a restaurant famous for its innovative Mediterranean cuisine. The quality of the wines is excellent, and visitors can complement their glasses with delicious snacks or meals catered to the season.
Lastly, Trattoria da Guido in Montalcino offers an authentic and traditional experience. The trattoria\'s walls are adorned with memorabilia of wines they have enjoyed throughout the years, setting the tone for wine tasting in one of the best wine-producing region in the world.
Tuscan Wine Regions
Tuscany is divided into several wine regions, each rich in grape varietals and wine styles. Chianti Classico is the most famous wine region globally, known for its dry yet versatile wines. Brunello di Montalcino is also noteworthy, produced using 100% Sangiovese grape and aged for up to five years. Other wine regions include the Bolgheri region, the Vino Nobile di Montepulciano, and Carmignano.
Each region has its story, winemaking techniques, and flavors unique to their area. The type of soil and climate in each wine region also contributes to the quality of the wines.
Tuscan Wine Grapes
One of Tuscany\'s most prominent grape varieties is the Sangiovese grape, which is used to make Chianti, Brunello di Montalcino, and Vino Nobile di Montepulciano. Sangiovese is known for its high acidity and tannin content, giving the wine a robust character. Other grape varieties that Tuscany produces include Cabernet Sauvignon, Merlot, and Syrah.
The grape varietals and winemaking methods of each wine region provide a different taste and aroma unique to that area.
Wine Tasting in Tuscany
Wine tasting in Tuscany is more than just sipping wine, but it is considered an art that combines the senses. Tasting rooms offer a variety of tastings, from simple wine tastings to cellar visits and tasting dinners.
A wine tasting typically involves four steps: look, smell, taste, and assess. Visitors should observe the wine\'s color and clarity in a well-lit area before swirling and smelling its aroma. Finally, the taste provides the expected flavors and finish of the wine.
Wine tasting in Tuscany is not only about appreciating the wine but about learning about the culture and traditions that produce them. Many wineries offer tours explaining their winemaking processes, contributing to a more educational experience.
Tuscan Wines and Food Pairing
Tuscan cuisine and wines are a perfect match for food lovers. Tuscan wines complement traditional dishes like pasta, meat, and vegetable dishes. For example, Chianti is a perfect pairing for pasta dishes with a tomato-based sauce, while Vernaccia is suitable for seafood and vegetable-based dishes.
For those who enjoy sweet flavors, Vin Santo may be the perfect match for desserts. The wine is made with Trebbiano and Malvasia grapes and is often paired with almond biscotti.
The right pairing of food and wine enhances the dining experience, and visitors in Tuscany are encouraged to explore the region\'s different grape varietals and cuisines.