Best Wine Tasting Calistoga
Calistoga is a small town in Napa Valley that is famous for its hot springs and luxurious resorts. Additionally, Calistoga is the perfect place to taste world class wines. With its picturesque scenery, vineyards, and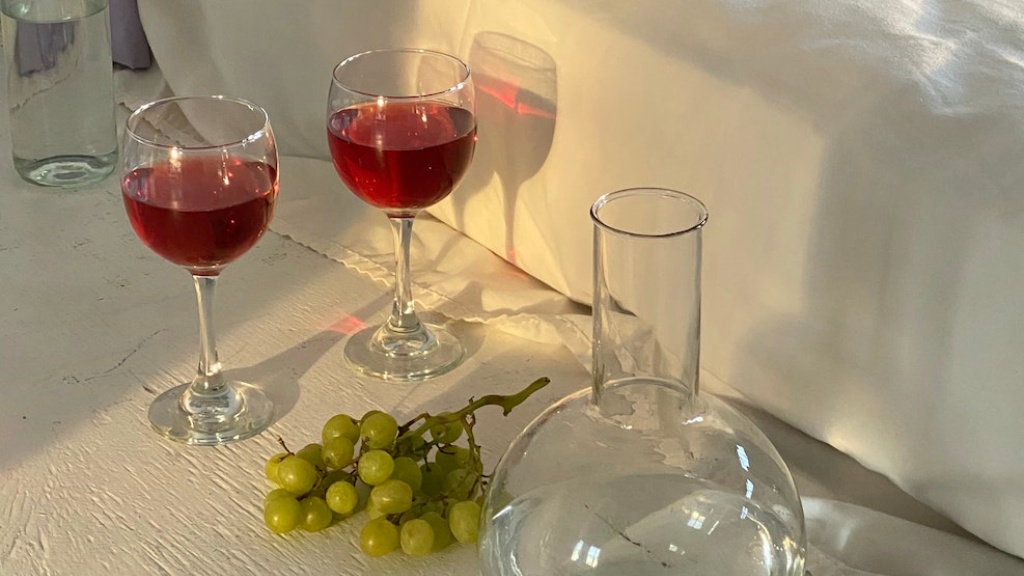 Calistoga is a small town in Napa Valley that is famous for its hot springs and luxurious resorts. Additionally, Calistoga is the perfect place to taste world class wines. With its picturesque scenery, vineyards, and a diverse selection of wine-tasting experiences, Calistoga has become a popular destination for wine lovers from all over the world.
Calistoga is known for its exceptional Chardonnay, Cabernet Sauvignon, and Zinfandel wines that are produced by more than 50 wineries in the region. However, choosing which wineries to visit can be a daunting task considering the sheer number of options available. Here are some of the best wine tasting experiences that you should definitely check out when visiting Calistoga:
Bennett Lane Winery is one of the most popular wineries in Calistoga known for its Cabernet Sauvignon and Chardonnay wines. The winery is located in the heart of Calistoga and offers a variety of tastings and tours that cater to different preferences and budgets.
Castello di Amorosa is another top-rated winery in Calistoga that provides a unique experience for visitors. The winery features an impressive castle built in the 13th century Tuscan style that was imported from Italy. Visitors can enjoy guided tours, tastings, and even participate in grape-stomping events during the harvest season.
For those that are interested in organic and biodynamic farming, the Switchback Ridge Winery is the perfect destination. The winery is situated on a steep hilltop vineyard that produces some of the best Zinfandel wine in the region. Visitors can reserve a private tasting and enjoy the magnificent view of the valley while savoring the wine.
The Schramsberg Vineyards is another must-visit winery in Calistoga especially for sparkling wine enthusiasts. The winery was established in 1862 and has since been producing some of the most exceptional sparkling wines in the world. Visitors can tour the vast underground caves and experience the traditional method of hand-riddling.
The best time to visit Calistoga for wine tasting is during the harvest season, which is typically from August to October. During this period, visitors can sample freshly harvested grapes and participate in wine-making events which provide a unique and memorable experience for wine lovers.
In conclusion, Calistoga has a lot to offer in terms of wine-tasting experiences. These wineries are just a few examples of the variety of wine-tasting adventures that await visitors in Calistoga. By going on these wine tours and tastings, you will be able to appreciate the diverse varietals, experience the traditional wine-making methods, and immerse yourself in the stunning beauty of the valley.
Wine Tasting Tips in Calistoga
Here are some tips that will help you to make the most out of your wine-tasting experience in Calistoga:
1. Plan your visit beforehand: Research the different wineries and select the ones that match your preferences in terms of wines, budgets, and tour types. Create an itinerary and book your appointments in advance to avoid disappointments.
2. Try the food pairings: Many wineries offer food pairings that complement the wines. This will provide an opportunity for you to taste different flavors and enhance your wine-tasting experience.
3. Pace yourself: Tasting too many wines too quickly can result in an unpleasant experience. Take your time to savor the wine, and use the spittoon to spit the wines if necessary.
4. Dress appropriately: Wear comfortable shoes and clothing, as some wineries may have uneven terrain and may require walking through vineyards or cellars. Additionally, avoid perfumes or strong fragrances as they can interfere with the wine aromas.
5. Don\'t drink and drive: It is highly recommended to use designated drivers or hire transportation services to ensure safety and to fully appreciate the wine-tasting experience.
Best Hotels near Wine Tasting in Calistoga
In addition to the exquisite wines and picturesque scenery, Calistoga also offers luxurious accommodations that are in close proximity to the wineries. Here are some of the best hotels near wine-tasting areas:
1. Solage, Auberge Resort: This stylish resort offers modern and spacious rooms, a Michelin-starred restaurant, and a full-service spa. It is located near some of the best wineries in the region, including Chateau Montelena and Schramsberg Vineyards.
2. Calistoga Ranch: This secluded resort offers a serene and peaceful atmosphere and exclusive amenities such as private hot tubs and outdoor showers. It is situated near Bennett Lane Winery and Switchback Ridge Winery.
3. Indian Springs Resort: This historic resort has been around since the 19th century and offers vintage-style rooms and suites. It also features four thermal geysers that provide natural mineral water to the pools and spa. The resort is located near Castello di Amorosa and Vincent Arroyo Winery.
4. Harvest Inn: This peaceful retreat is surrounded by lush gardens and vineyards, and offers cozy rooms and villas. It is situated near Dutch Henry Winery and Jarvis Estate.
5. Four Seasons Resort and Residences: This luxurious resort provides ample amenities such as private balconies and a fully equipped fitness center. It is located near Cliff Lede Vineyards and Regusci Winery.
Wine Tasting Etiquette in Calistoga
Wine tasting etiquette is essential to fully appreciate the wine experience, and Calistoga takes it seriously. Here are some essential rules that you should follow when wine tasting in Calistoga:
1. Be respectful: Show respect to others and the winery staff. Avoid disrupting others\' tastings, speaking loudly, or using inappropriate language.
2. Don\'t overdo it: Taste, don\'t drink. Avoid overindulging as it can ruin the experience for yourself and others.
3. Ask questions: Don\'t be afraid to ask questions about the wine-making process, the vineyards, and the wines. The winery staff is knowledgeable, and they will appreciate your interest.
4. Don\'t wear strong perfumes or colognes: Strong scents can interfere with the wine\'s aroma, and interfere with other tasters\' experiences.
5. Follow the winery\'s rules: Different wineries have different rules that should be respected, such as no smoking or pets allowed.
Wine Tasting Tours in Calistoga
If you prefer a guided tour with a knowledgeable local to take you to the best wineries in Calistoga, here are some of the top-rated tours:
1. Napa Valley Wine Country Tours: This tour provides a premium wine-tasting experience that includes stops at four wineries, a picnic lunch, and transportation services. You can also customize the tour based on your preferences.
2. Calistoga Wine Tours: This tour focuses on the Calistoga wineries and provides an exclusive experience that is tailored based on your preferences. It includes transportation services and private tastings.
3. Platypus Wine Tours: This tour company specializes in small-group tours and provides a unique and enjoyable experience for visitors. It includes tastings at four wineries, a gourmet picnic lunch, and transportation services.
4. Beau Wine Tours: This tour provides a luxurious experience that features private tastings, picnics, and transportation services. You can also customize the tour based on your preferences.
5. Verve Napa Valley: This luxury tour provides a unique and unforgettable experience that includes exclusive access to cellars, barrel tastings, and gourmet food pairings. It features a private guide and custom tours.