Best Wine Tasting In Buenos Aires
Argentina is widely known for producing some of the best wines in the world, and Buenos Aires is no exception. The city boasts incredible wineries, sommeliers, and wine bars that make for a unique wine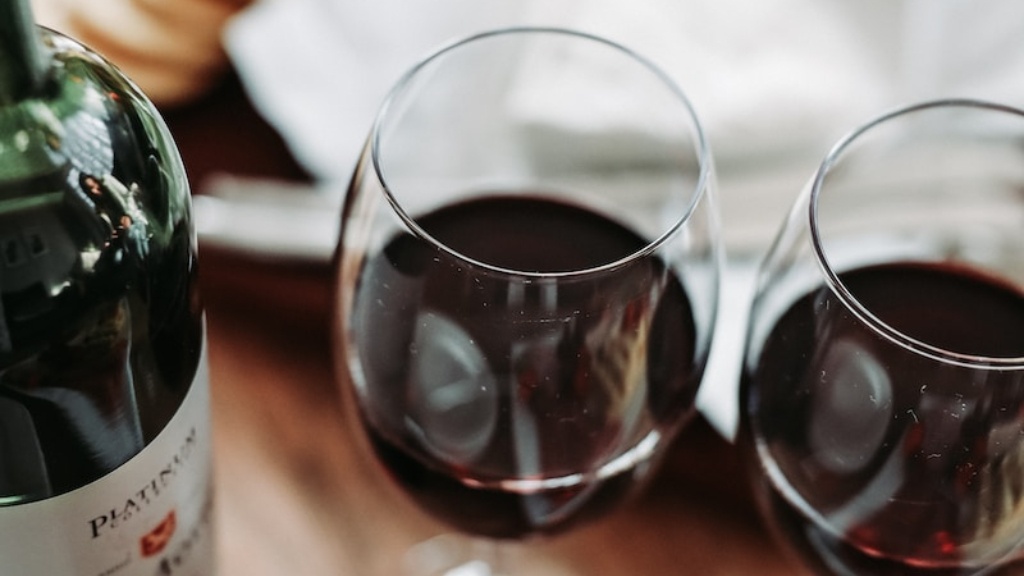 Argentina is widely known for producing some of the best wines in the world, and Buenos Aires is no exception. The city boasts incredible wineries, sommeliers, and wine bars that make for a unique wine tasting experience. Let\'s take a look at some of the best wine tastings the city has to offer.
Start your tour at Comarca Buenos Aires, a renowned winery and vineyard located in the suburb of Lujan. This vineyard cultivates the well-known Malbec grapes, which are grown at elevations of over 3,000 feet, making them some of the best in the world. Visitors can take a tour of the vineyards, learn about the wine-making process and enjoy a tasting of some of the best wines produced in the country.
If you are looking for a trendy and bohemian atmosphere, then head over to Gran Bar Danzon. This wine bar is often considered one of the best in the city, famous for its extensive wine list and unique fusion cuisine. Their knowledgeable sommeliers will guide you through some of the most interesting and unusual wines, including all variations of the famous Argentine Malbec.
A visit to La Cava Jufre should be on every wine lover\'s itinerary. The wine bar is located in a refurbished 20th-century mansion in the trendy Palermo neighborhood. The atmosphere is cozy and intimate, creating the perfect environment to taste a variety of exquisite Argentine wines. The wine bar boasts an impressive collection of wines from boutique vineyards, and the resident sommeliers will personalize each tasting to visitors\' requirements.
For a true Argentine wine tasting experience, head over to El Querandi, Buenos Aires\' most traditional tango venue since 1920. Besides witnessing a stunning tango performance, visitors can enjoy a unique wine tasting accompanied by traditional Argentine appetizers. Wine tastings at El Querandi range from well-known Argentine wines to more boutique and rare wines.
Wine festivals in Buenos Aires:

Buenos Aires is known for its vibrant and energetic festivals, and they don\'t disappoint when it comes to wine. Argentina\'s Malbec World Day, held every April 17th, celebrates the country\'s national grape and promotes Argentine wine around the world. Events are held across the city at various wine bars and restaurants where visitors can enjoy tastings, food pairings, and live music.
Another festival to look out for is Vinos y Bodegas en Buenos Aires, held every September at La Rural exhibition center. The festival features over 200 Argentine wineries showcasing their best wines, and oenophiles can sample a wide range of varietals and familiarize themselves with some lesser-known ones. The festival is an excellent opportunity for visitors to discover more about Argentine wine, chat with winemakers, and purchase wine directly from the producers.
Wine and food pairing:

Argentina is famous for its meat dishes, and there\'s no better pairing for a good steak than a glass of Malbec. But there\'s more to food pairing than just red meat. At the renowned wine store, La Enoteca in downtown Buenos Aires, visitors can participate in wine and food pairing classes. Sommeliers guide you through the different wines and their ideal food pairings, ranging from traditional Argentine meats to seafood and vegetarian dishes. Classes are offered in English and Spanish, making it accessible to visitors from around the world.
Wine tours outside Buenos Aires:

Less than two hours from Buenos Aires, Mendoza is Argentina\'s premier winemaking region. Mendoza boasts many of the most extensive vineyards in the country and is home to some of the world\'s most significant wine producers. Many wine tours that start in Buenos Aires include trips to Mendoza, allowing visitors to experience the best of Argentine wine culture. Visitors can enjoy stunning scenery, fantastic food, and of course, exceptional wine.
In conclusion, Buenos Aires offers wine lovers a fantastic opportunity to explore the diverse and rich world of Argentine wine. Whether it\'s sampling boutique wines in intimate wine bars, attending popular wine festivals, or enjoying food and wine pairing classes, visitors are sure to walk away with a profound appreciation for this delicious and complex beverage.