Best Wine Tasting In San Francisco
San Francisco is known for its food culture, and wine is certainly no exception. The city has an array of options for experiencing the best wine tastings available, drawing visitors and locals alike to its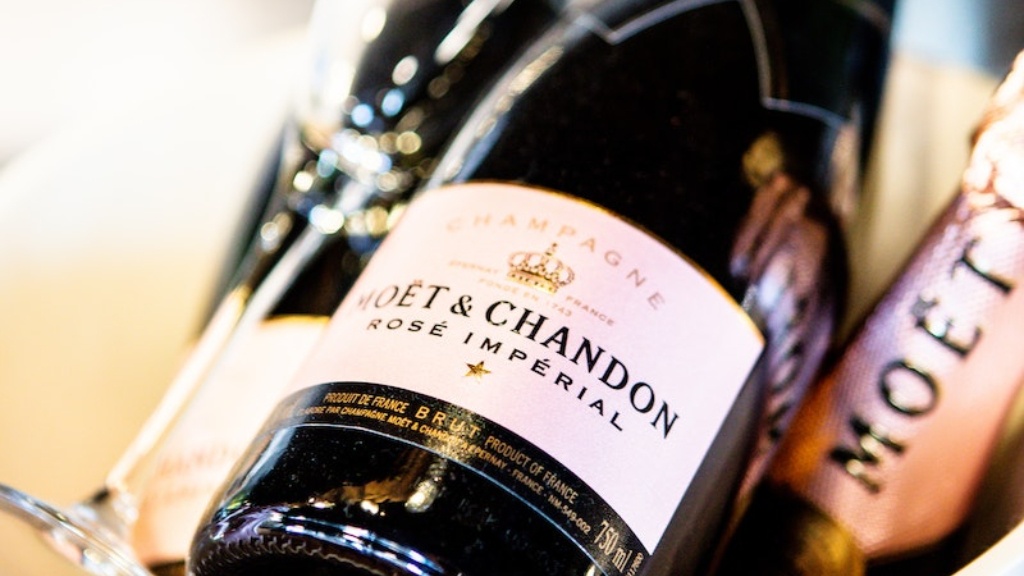 San Francisco is known for its food culture, and wine is certainly no exception. The city has an array of options for experiencing the best wine tastings available, drawing visitors and locals alike to its countless bars, tasting rooms, and restaurants.
One of the most famed neighborhoods for wine tasting is the Russian Hill District. This hilly enclave situated near Fisherman\'s Wharf and San Francisco\'s cable cars has long been a hotspot for wine lovers. Known for its local flavor and unparalleled views, this neighborhood is home to some of the best wine bars in the city. Here, visitors can sample wines from top-notch California wineries, as well as a selection of lesser-known vintages from all around the world.
Another neighborhood not to miss when looking for a great wine tasting experience is the Fillmore District. This neighborhood is known for its artsy vibe, and it is home to some truly unique wine tasting options. For instance, you can find a tasting room here dedicated solely to West Coast rosé wines. This neighborhood also offers up classic wine bars, featuring cozy interiors and a variety of bold and complex vintages.
A third neighborhood to consider is the Mission District. This neighborhood's status as a hub for creative types makes it an ideal spot to find unique wine tastings. There are plenty of different tasting rooms in the area that offer inventive experiences, such as wine flights that are paired with different gourmet chocolates. Here, you can also find small, wine-focused restaurants that serve up house-made charcuterie alongside their wines.
While these neighborhoods are certainly not the only options for wine tasting, they are some of the best. However, if you are looking for something that is really off the beaten path, consider the urban winery scene. A growing trend in San Francisco, urban wineries have popped up in unlikely locations, from industrial neighborhoods to the middle of the city's downtown core. With the rise of this trend, wine tastings have become more accessible than ever, and the opportunities for tasting a wide range of different wines have expanded significantly.
According to wine experts, when choosing the best wine tasting in San Francisco, it is important to consider what type of experience you want. If you are looking for a cozy vibe with upscale décor, opt for a classic wine bar or a fancy tasting room. On the other hand, if you want something quirky and off-beat, a small urban winery or a tasting room in the artistic Mission District might be more your speed.
Whatever your preference, it is important to research the various wine tasting options in advance of your visit to San Francisco. This city is filled with different experiences to choose from, and with so many great options available, you might even want to plan on taking a few days to explore them all. As San Francisco's wine culture continues to grow, it is clear that wine lovers are in for some exciting times in the years to come.
Celebrity Picks: Where the Famous Go for Wine Tastings in San Francisco
When it comes to finding the best wine tastings in San Francisco, the recommendations of celebrities can be invaluable. In general, the rich and famous tend to be quite discerning about their wine choices, so it makes sense for visitors to follow their lead. Some of the most popular wine tasting options among celebrities in San Francisco include the following.
The Battery
The Battery is a members-only club that caters to the city\'s elite. Here, high-profile guests can enjoy a relaxing glass of wine in the lounge or take part in one of many special events hosted throughout the year. The Battery features a sophisticated ambiance and a noteworthy collection of rare and delicious wines to sample.
The Riddler
Owned by a dynamic young winemaker, The Riddler is a wine bar known for its fun and laid-back atmosphere. This bar has a large selection of high-quality wines from around the world, and guests are encouraged to participate in interactive tastings and events. The Riddler is a favorite among celebrities like Oprah Winfrey and Gwyneth Paltrow.
Fiona
Fiona is a New-American bistro located in San Francisco\'s affluent Pacific Heights neighborhood. This restaurant offers a full-service wine bar and an extensive list of wines to choose from. Fiona's atmosphere is upscale and refined, and it is a favorite among local chefs and foodies.
Delfina
Delfina is a classic Italian eatery located in the heart of the city's Mission district. This popular restaurant has an extensive wine list, and offers wine tastings for small groups. Delfina's wine director is particularly skilled at finding unique and unexpected wines to feature on the menu.
La Folie
Known for its world-class French cuisine, La Folie is a must-visit destination for wine lovers. The wine list at La Folie is both extensive and impressive, with more than 2,300 different wines on offer. The restaurant also recently opened a tasting room where guests can sample a variety of rare and unusual wines.
Expert Advice: Tips for Finding the Best Wine Tasting in San Francisco
When searching for the perfect wine tasting experience in San Francisco, it is important to consult with the experts. These expert tips can help visitors find the ideal wine tasting experience, no matter what their preferences might be.
Know what you want before you start looking
It is important to have a clear idea of what you hope to get out of your wine tasting before you start your search. For instance, if you want a laid-back atmosphere and plenty of opportunity to socialize with other wine lovers, look for a relaxed wine bar. If you want a more educational experience, or if you are interested in learning more about a specific grape or region, opt for a wine tasting led by an expert sommelier.
Do your research
There are plenty of different options when it comes to wine tastings in San Francisco, so it is important to do your research beforehand. Read reviews, ask other wine lovers for recommendations, and check out the websites of different tasting rooms to learn more about their offerings. This can help you to narrow down your options and choose a tasting that suits your preferences.
Consider the location
The location of a wine tasting can play a big role in the overall experience. Consider whether you want to enjoy a tasting in a busy urban area or in a more secluded location with beautiful views. Additionally, think about how you will get to and from the tasting, as you may not want to drive after sampling a few glasses of wine.
Be open-minded
Finally, it is important to approach a wine tasting with an open mind. Even if you do not typically like a certain type of wine, the right tasting room or sommelier may be able to change your mind. Be willing to try new things and experiment with different flavors and combinations. You may just discover a new favorite wine in the process.
Top Wines to Try at San Francisco Wine Tastings
Some of the best wines to try at wine tastings in San Francisco include options from local California wineries, as well as a range of international vintages. Here are some top picks to consider.
Pinot Noir from Sonoma County
Pinot Noir is one of the most popular wines to sample at wine tastings in San Francisco, and for good reason. The grape grows particularly well in the region and produces a flavorful and complex wine. Be sure to try a Pinot Noir from Sonoma County for a true taste of California.
Syrah from the Rhône Valley
For those who prefer a more full-bodied and complex wine, a Syrah from the Rhône Valley in France is a must-try. These wines are known for their bold and spicy flavors, and they pair well with meat-based dishes.
Bordeaux Blend
A Bordeaux blend is a type of wine that combines grapes from the legendary wine region in southwest France. These blends often include Cabernet Sauvignon, Merlot, and other grape varieties, and they are prized for their rich and complex flavors.
Sauvignon Blanc from Marlborough, New Zealand
For white wine drinkers, a Sauvignon Blanc from Marlborough, New Zealand is a refreshing and crisp option. This type of wine is known for its citrusy and herbaceous notes, and it pairs especially well with seafood dishes.
Champagne from France
Of course, no wine tasting experience in San Francisco would be complete without sampling a glass of Champagne from France. This effervescent wine is ideal for toasting special occasions or celebrating a night out on the town.
The Future of Wine Tastings in San Francisco
Looking ahead, it is clear that San Francisco\'s wine tastings will continue to evolve and adapt to meet the changing tastes of visitors and locals alike. In the coming years, we can expect to see more emphasis on experimental and artisanal wines, as well as a continued focus on sustainability and local sourcing. Additionally, we can expect to see new wine tasting locations pop up throughout the city, as well as more diversity in terms of the types of wine being offered.
Overall, San Francisco is a city that takes its wine culture seriously, and visitors are sure to be impressed by the range and quality of the wine tasting opportunities available. Whether you are a seasoned wine connoisseur or a casual enthusiast, there is something for everyone to enjoy in this thriving wine region.