Best Wine Tours In South Africa
South Africa, a beloved wine lover\'s paradise, has become synonymous with wine tours. The country boasts spectacular landscapes, beautiful gardens, and a variety of wineries that produce remarkable wine. This article delves into the topic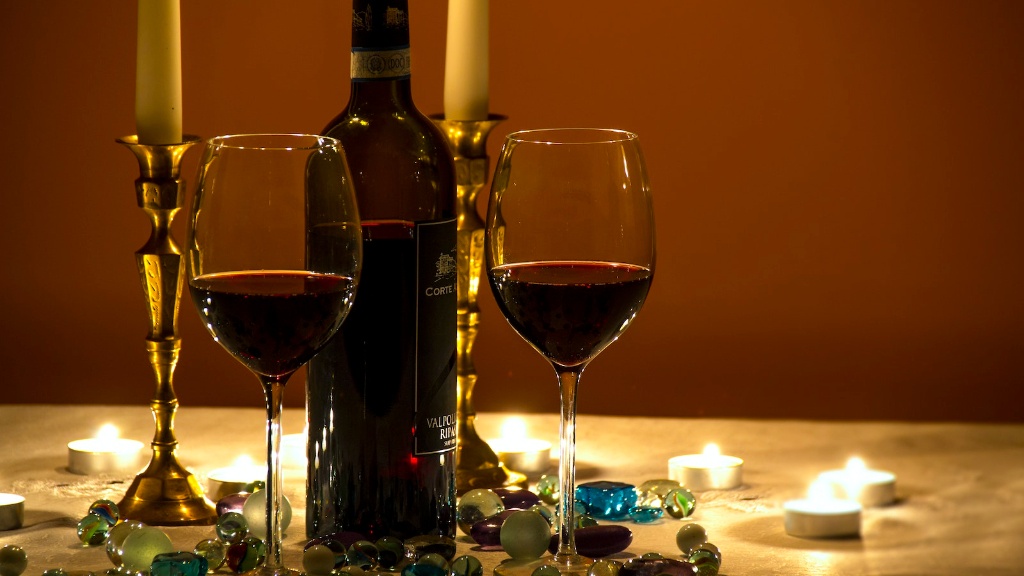 South Africa, a beloved wine lover\'s paradise, has become synonymous with wine tours. The country boasts spectacular landscapes, beautiful gardens, and a variety of wineries that produce remarkable wine. This article delves into the topic of wine tours in South Africa; we will explore the most breathtaking regions, the principal grape varieties, and offer insights from experts and enthusiasts.
South Africa\'s winemaking history dates back to the 17th century, when the Dutch East India Company established a supply station in the Cape. Thanks to the ideal climate and soils of the region, viticulture thrived and played a prominent role in the country\'s history. Today, South African wine has become a prominent player in the global wine industry, with many wineries winning international awards.
One of the premium wine regions in South Africa is Stellenbosch, located about 50 kilometers east of Cape Town. Stellenbosch is a small town surrounded by mountains, vineyards, and oak tree-lined streets. The region produces many award-winning wines, most notably Cabernet Sauvignon, Shiraz, and Chenin Blanc. Wineries like Spier, Delaire Graff, and Waterford Estate are among the many that offer fantastic wine tours and tasting sessions. Visitors can learn the history of wineries, have a stroll in the vineyards, and enjoy some food, wine, and views.
Another famous region, Franschhoek, is about an hour\'s drive from Cape Town. Located in a valley surrounded by mountains, the town is filled with French influence, evident in its street names and cuisine. Franschhoek produces top-quality white wines like Sauvignon Blanc and Chardonnay, as well as Pinot Noir, Shiraz, and Cabernet Franc. The Franschhoek Wine Tram is a unique and fun way to explore the wineries.
The Robertson Wine Valley is another region renowned for its wine production. Located in the heart of the Breede River Valley, the region covers more than 20 wineries, offering tasting experiences in their charming vineyards. Visitors can enjoy tasting the vineyards\' distinctive varieties such as Shiraz, Chardonnay, Cabernet Sauvignon, and Chenin Blanc. The valley\'s most notable wine estate is Graham Beck, which produces traditional Cap Classique sparkling wine.
South Africa\'s wine regions showcase particular grape varieties that are distinct from other parts of the world. For instance, Chenin Blanc is the signature grape of South Africa, with the country producing the most Chenin Blanc worldwide. Besides Chenin Blanc, South African wineries also produce other varieties like Pinotage, a hybrid grape unique to South Africa, Cape blends, which consists of several distinct grape varieties grown in the Cape region, and Steen, another term for Chenin Blanc.
A wine tour in South Africa also offers a glimpse of the country\'s culture and history. It\'s a chance to experience the local cuisines, explore the vineyards, and meet the winemakers. South African wine festivals, such as the Stellenbosch Wine Festival and Paarl Wine Route, are also popular attractions that offer visitors an opportunity to indulge in wine, food, and music.
Cape Winelands
The Cape Winelands region is one of the most picturesque regions in the country. It\'s located on the slopes of the Cape Mountains, with a unique blend of history and natural beauty. Visitors can enjoy the breathtaking views and learn about the history of the region, which dates back to the early colonial times. This region is famous for its diverse range of grape varieties such as Pinotage, Cabernet Sauvignon, Shiraz, and Sauvignon Blanc. Wineries like Fairview, Boschendal, and La Motte Winery provide visitors with a variety of wine tasting experiences.
Overberg
The Overberg region is located southeast of Cape Town, along the Indian Ocean coastline. This region is home to South Africa\'s famous Walker Bay coastlines, which are popular for whale watching. Visitors to this region can enjoy wine tasting experiences in the beautiful vineyards, forested areas, and picturesque mountain ranges. The Overberg region wine estates include Iona Wines, Almenkerk Wine Estate, and Creation Wines.
Hemel-en-Aarde Valley
The Hemel-en-Aarde Valley is one of the youngest wine regions in South Africa. Over the years, the region has gained recognition for producing premium wines. The valley\'s unique location, between the ocean and mountains, provides the perfect climate for grape growing. This region\'s primary grape varieties are Pinot Noir and Chardonnay. The wine estates in the valley, including Bouchard Finlayson, Hamilton Russell Vineyards, and Creation Wines, are some of the best in South Africa.
Olifants River Wine Route
The Olifants River Wine Route is located in a rugged, remote area of South Africa, known for its natural beauty, wildflowers, and game reserves. The region is home to several vineyards, including Tierhoek Wines, Stellar Winery, and Klawerie Cellars, producing excellent wine varietals like Chenin Blanc, Shiraz, and Pinotage. Visitors to this region can enjoy wine tastings, outdoor activities, and exploring the wilderness.
Wine tours are an excellent way to experience South Africa\'s beauty and rich culture. With so many regions to choose from, visitors can explore a range of grape varieties, unique flavors, and winemaking techniques. Whether you\'re a wine enthusiast or looking for a new experience, South Africa has something fantastic to offer.