Best Wineries In Casablanca Chile
Casablanca Valley in Chile is a long-established wine region located between Santiago and the coastal city of Valparaiso. The region gained its reputation for making high-quality wine in the early 1980s when some French winemakers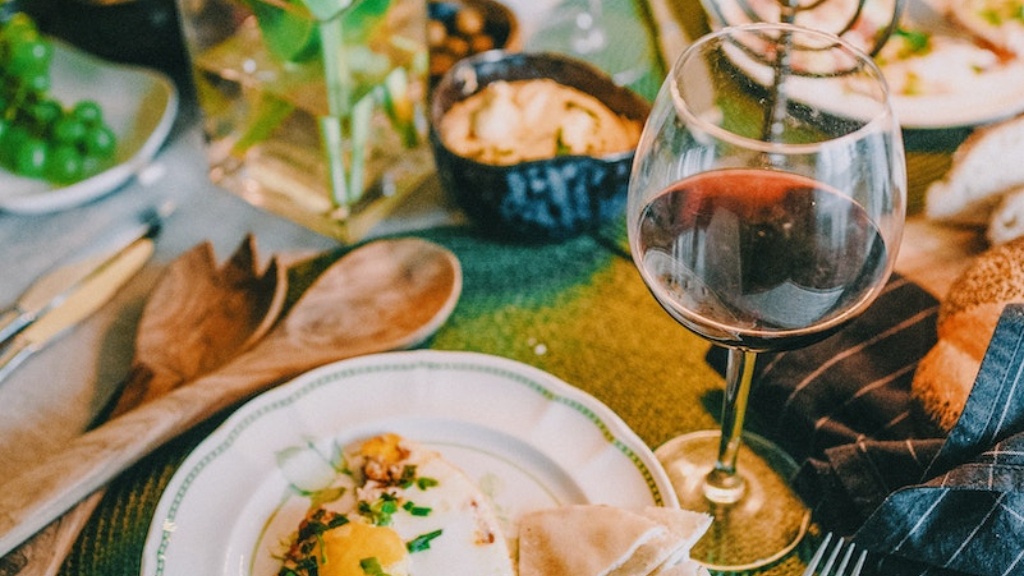 Casablanca Valley in Chile is a long-established wine region located between Santiago and the coastal city of Valparaiso. The region gained its reputation for making high-quality wine in the early 1980s when some French winemakers discovered the great potential for growing cool-climate grapes in the area. Today, Casablanca Valley is known as one of the best wine-producing regions in Chile, particularly for its white wines. So, let\'s take a look at the best wineries in Casablanca Valley and what they offer to wine enthusiasts.
One of the most famous and oldest wineries in Casablanca Valley is Casas del Bosque. Established in 1993, this winery produces elegant and complex wines that are full of character. Their vineyards are located on a sunny hillside, and they offer guided tours through the beautiful gardens and barrel room. Casas del Bosque is known for producing premium Sauvignon Blanc, Chardonnay, and Pinot Noir wines that have won several awards and accolades worldwide.
Emiliana Organic Vineyards is another popular winery in Casablanca Valley. As the name suggests, the entire process, from grape growing to winemaking, is organic and eco-friendly. The winery produces a vast range of organic wines, including Cabernet Sauvignon, Syrah, and Carmenere. Their guided tours include a visit to the organic vegetable garden, where guests can taste fresh produce and learn about sustainable agriculture. Emiliana hotels and restaurants offer a complete wine tourism experience.
Matetic Vineyards is a family-owned winery that is known for its biodynamic wine. The winery was founded in the mid-1990s and is committed to preserving the environment and producing quality wines that reflect the terroir of the land. Visitors can take a tour of the vineyards, the wine cellar, and enjoy a tasting of some of the best wines produced in the valley. Their most popular wines include EQ Syrah, EQ Pinot Noir, and Corralillo Sauvignon Blanc.
Another winery worth checking out is Kingston Family Vineyards, located on the Ranguil Hillside. The winery is known for its Pinot Noir, Syrah, and Sauvignon Blanc wines, which are a reflection of the valley\'s terroir. The winery offers guided tours, tastings, and an excellent restaurant with a beautiful view of the vineyards. In addition, the winery is committed to sustainable farming and practices proper land management to preserve the environment.
Loma Larga Vineyards is also a great winery to visit, particularly for its flagship white wine, Loma Larga Chardonnay. The vineyard\'s location, together with the cool climate, allows for the production of high-quality Chardonnay grapes. Loma Larga also produces other wines, such as Pinot Noir and Syrah. Tours include insight into the winemaking process, guided tastings, and access to the property\'s manor house.
Finally, Viñamar is a winery that specializes in sparkling wines, bottled using the Charmat method. They use the valley\'s cool climate to produce premium sparkling wine that is both elegant and pleasing to the palate. Visitors can take a tour of the vineyards, visit the production plant, and enjoy a guided tasting of the sparkling wines and still wines. You can also enjoy a winery harvest festival during the grape harvest season.
Wine tourism in Casablanca Valley
Wine tourism in Casablanca Valley has been growing significantly in recent years, with visitors drawn to the region\'s beauty, history, and wine production. There are many wine tours available that offer visitors a chance to taste the valley\'s best wines, see the incredible vineyards, and learn about the region\'s history and culture. Many wineries in the region offer exquisite tasting menus, cooking courses, and exclusive experiences that will keep you coming back for more. The Casablanca Valley Wine Route provides a good starting point for a wine tour of the valley.
Why choose Casablanca Valley for wine production?
Casablanca Valley\'s location and climate make it ideal for growing cool-climate grapes. The valley is located between the Andes Mountains and the Pacific Ocean, which create a unique climate that is cooler than other wine-producing regions in Chile. The cool climate, combined with the valley\'s fertile soil, allows growers to cultivate high-quality grapes that produce excellent wines with fruity and floral notes.
The Economic benefits of wine production in Casablanca Valley
Wine production in Casablanca Valley has contributed significantly to Chile\'s economy. The region\'s high-quality wines have gained international recognition and attracted wine enthusiasts from all over the world, boosting local tourism and creating employment opportunities. The wineries in the region have also implemented sustainable farming practices, which have helped to preserve the area\'s natural resources and support local communities.
The role of wine in Chilean culture
Wine has been an integral part of Chilean culture since the Spanish conquistadors first introduced grapes to the area in the mid-16th century. Today, wine is still an essential part of Chile\'s cultural heritage and a source of national pride. Chilean wine is known for its rich taste, quality, and affordable prices. Wine consumption in Chile is widespread, and it is common to have wine at meals or social gatherings. Chile also celebrates its wine culture with numerous wine festivals and fairs throughout the year.