Best Wineries In Franschhoek
Franschhoek, a small town in South Africa's Western Cape province, has been long known for its rich history and picturesque scenery. But what sets it apart from other wine-growing regions is its unique combination of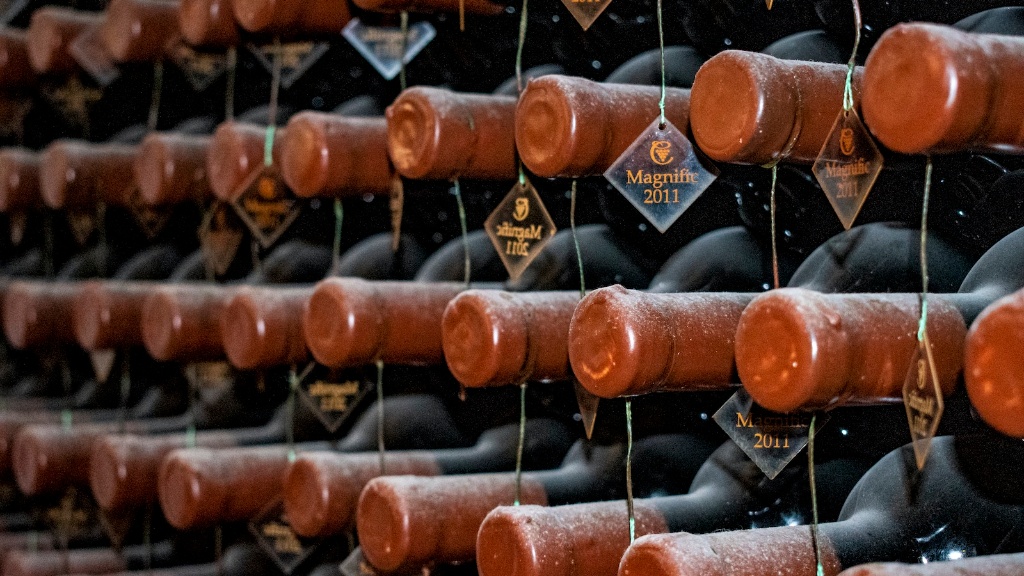 Franschhoek, a small town in South Africa's Western Cape province, has been long known for its rich history and picturesque scenery. But what sets it apart from other wine-growing regions is its unique combination of old-world charm and innovation in winemaking. In this article, we will take you on a journey through some of the best wineries in Franschhoek that embody this ethos.
La Bri is a family-owned winery located in the valley of La Bri, surrounded by majestic mountains. This winery is known for its friendly staff, beautiful gardens, and a range of wines. The tasting room is decorated in a warm and cozy style, which makes it an excellent place to relax and enjoy a glass of wine. La Bri is famous for its Chardonnay, which has won numerous awards for its deliciously fragrant bouquet and crisp apple flavors. Their Wine and Dine Experience offers food and wine pairing, which is an excellent way of experiencing their wines.
Moving on, let\'s talk about Moreson. It is situated on the famous Happy Valley Road and has been producing wine since 1994. Moreson is well known for its world-class MCC (Méthode Cap Classique), which is made in the traditional French champagne method. Moreson's Miss Molly range is excellent, with The Chocolate Block wine being a fan favorite. The winery also has a restaurant and bakery, which offers excellent artisan bread and pastries that perfectly complement their wines.
If you're looking for something a little different, and the eco-friendliest winery in South Africa, check out Haut Espoir. The winery produces organic and biodiverse wines and is committed to using sustainable practices in everything they do. Haut Espoir is first and foremost a family farmstead where the community is the focus — all the grapes are hand-harvested and sorted with the utmost care. Their wines are pure, unaltered expressions of the local terroir with no added chemicals, sulfites or stabilizers.
For those who like a minimalist decor and intense wine, the Lynx Wines farm, founded in 2002, is the perfect choice. The minimalist tasting room allows visitors to focus on the wine and the stunning view of the valley. Lynx Wines only makes three varietals – Syrah, Cabernet Sauvignon, and Merlot – but it's incredibly devoted to them, vineyard by vineyard.
At the Boschendal Wine Estate, one of the oldest farms in the region, history is brought back to life—the farm and its homestead date back to the late 1600s. They've become a sustainable pioneer by adopting ecologically sustainable farming practices that enhance biodiversity while maintaining their legacy. The Estate offers a range of wines, of which the Boschendal Classics Chardonnay is a standout for the area, earning plaudits and attention from locals and foreigners.
Next, we have Glenwood Vineyards, which has a beautiful view of the Franschhoek valley. This winery is unique in the region because it produces wines of pure and true origin. Glenwood is known for its innovative use of viticulture techniques, which brings out complex and refined flavors in all their wines. The winery's tasting room has a comfortable and rustic ambiance that adds to the experience of enjoying their award-winning wines while overlooking the valley.
Lastly, we recommend you visit the Rickety Bridge Winery, which has been producing wine since the late 18th century. This winery is undoubtedly among the best in the area, with a vast range of wines, from crisp whites to full-bodied reds. There\'s more to Rickety Bridge than the wine — the horseshoe-shaped tasting room, set against the Franschhoek Mountains, is one of the most photographed places in the valley. Rickety Bridge\'s Crème Brûlée dessert wine, one of the only ones made in South Africa, is a must-try.
Winery Tours in Franschhoek
If you're traveling through Franschhoek and want to experience the best wineries in the area, there are several wine tour operators to choose from. If you prefer a more intimate experience, try out the bespoke tour operators, such as La Moinerie or Perfect Hideaways, that cater to smaller groups and can customize your trip depending on your preferences. Alternatively, the well-established Cape Excursions or Wine Flies will take visitors to a variety of wineries, each with their unique marks, and will usually incorporate some kind of food element to the trip.
Franschhoek\'s Silvermine Reserve
If you're looking to take a break from the wineries, a visit to the Silvermine Reserve in Franschhoek is a must. The reserve is home to beautiful trails, rock formations, and panoramic views of the valley. You can choose from several hiking routes that suit your fitness level, and the guided hikes are excellent for those who choose to learn more about the region.
Franschhoek\'s Restaurants
Franschhoek food is legendary, with numerous world-class restaurants in the region. The cuisine here is a mix of Cape Dutch, French and traditional South African flavors. For an excellent dining experience, we suggest heading to Foliage, which boasts an ever-changing menu that uses seasonal produce from their gardens. Alternatively, Chefs Warehouse at Maison is the perfect spot for tapas and wine, showcasing some of the region's best flavors in one of the most distinguished settings.
Franschhoek\'s Chocolates
Franschhoek is not just about wine and food; chocolate lovers can indulge in some of the best handcrafted chocolates in the region. The Huguenot Chocolate Factory is one of the best places to visit with its chocolate museum, factory, and tasting rooms. The factory produces handmade chocolates, truffles, and other confectionery delights using Belgian Callebaut chocolate. A visit to the factory may also inspire you to create your own chocolate truffles in their workshops. Other notable chocolatiers include De Villiers Artisan Chocolate, which provides organic chocolate made with locally sourced ingredients, and the Franschhoek Chocolate Shop, which has a variety of chocolates and nougats.
Franschhoek\'s Art Galleries
Franschhoek is known for its thriving arts scene, and there are many art galleries to visit for art lovers. The Ebony and Ivory Gallery focuses mainly on contemporary African Art, while the IS Art is a premier art gallery that exhibits and sells contemporary works by South African artists. There\'s more to Franschhoek\'s arts scene than galleries. It\'s worth exploring the streets and admiring the street murals.
In conclusion, Franschhoek is a destination that offers a unique blend of history, culture, and breathtaking scenery. The wineries highlighted in this article are just a few of the gems that this region has to offer, and every visitor will find something that suits their palate, along with excellent food options, chocolates, art, and nature. Franschhoek is undoubtedly the perfect getaway for wine enthusiasts and those who love natural beauty and history — it is, without a doubt, a must-visit destination.