Must-Visit Loire Valley Wineries
[vc_row][vc_column][vc_column_text] The Loire Valley, situated in the northern part of central France, is renowned for its picturesque landscapes, stunning castles, and historic towns, but it's also a region famed for its wine. With over 4,000 wineries to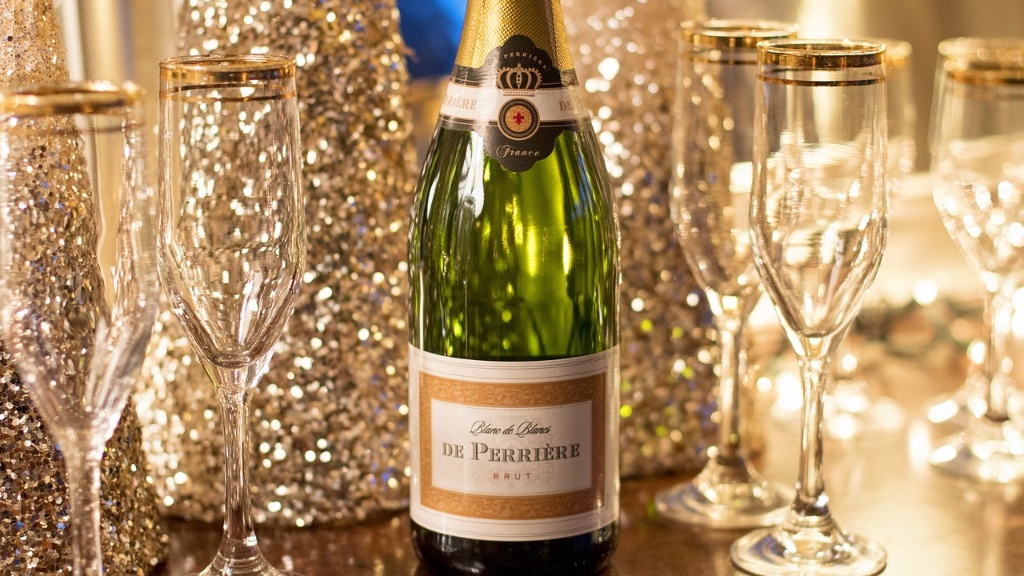 The Loire Valley, situated in the northern part of central France, is renowned for its picturesque landscapes, stunning castles, and historic towns, but it's also a region famed for its wine.
With over 4,000 wineries to choose from, it can be overwhelming to decide which ones to visit.
In this article, we'll highlight some of the best wineries in Loire Valley, as recommended by experts and locals.
Must-visit Loire Valley wineries
The Loire Valley, situated in the northern part of central France, is renowned for its picturesque landscapes, stunning castles, and historic towns, but it's also a region famed for its wine. Let's uncover some of the must-visit wineries while visiting Loire Valley.
The Loire Valley is recognized for its diversity in wine, from crisp white wines to bold reds. One of the most popular wineries, Domaine Huet, produces Vouvray, a Chenin Blanc white wine that comes in a range of sweetness levels. The winery is located in Vouvray, and with a history dating back to 1928, it\'s been producing wine that is almost unmatched in quality and rank.
Another well-known winery is Château de Chenonceau Winery, situated inside the stunning castle of the same name. Their red wine is exceptional, and you can join a guided visit to learn about the winemaking process as you tour the cellar. Furthermore, this unique setting will take you back in time as you taste the exquisite wines, allowing you an unforgettable experience.
If you are searching for a winery with a distinguished history, look no further than Château de Chambord. In addition to the famous chateau, this winery boasts of a long history dating back to the 16th century. The wines produced here are typically crisp, dry whites that pair perfectly with seafood.
For those who appreciate organic wines, Château de la Ragotiere's reputation proceeds them. The winery is well-positioned, boasting a stunning landscape with perfect climate that assist in their iconic production of Muscadet wines. Join a visit to the vineyards and learn about the use of organic treatments in the entire wine production process.
Once you\'ve had your fill of wine tasting, head to Château de Chinon. The vineyard is known for its red wines that embody a smooth, earthy taste. The chateau is famous in the wine industry, as most wine drinkers appreciate the vintage display of the castle\'s age and the production of top-quality wine. Moreover, the chinon red wines have received numerous accolades and awards from various institutions.
Tips when visiting Loire Valley wineries
Book ahead of time: Book ahead of time for added convenience and to guarantee a spot at your favorite winery. This will enable you to plan your visit and avoid disappointment.
Visit the wineries during special events: If you are looking for something more memorable than just an ordinary visit, why not visit during the Festivals? Numerous festivals are hosted throughout the year with most popularly the Vouvray Wine Festival, where guests can enjoy Vouvray, alongside food, music, and more unique cuisine. You can also check out the Chinon Wine Festival, Sancerre Wine Fair, and the Harvest Festival.
Hire a local guide: Reach out to winery tours and hire a local guide to take you on an insightful vineyard tour. Most local guides can assist with the booking arrangement and enlighten you more about the wineries' unique features.
Try something new: While it's easy to stick to what you know and are comfortable with, why not be adventurous and try something new. Let the experts guide you in identifying new wines you may not have considered.
Choose food and wine pairing option: Drinking wine on an empty stomach is never a good idea. Order some food and wine pairing options to fully enjoy your wine-tasting experience.
Relax: Remember, you are here to enjoy and relax, giving yourself an opportunity to step away from the busy lifestyle of everyday work.
What wines is the Loire Valley famous for?
Chenin Blanc: Is the most famous grape produced in the region known for its crisp taste and is mostly used in the production of white wines. One of the significant wineries that produce Chenin Blanc is Domaine Huet.
Cabernet Franc: This grape is commonly grown in Chinon, produces red wine, and is famous for its smooth tastes. Try out Château de Chinon for an experience in the production of top-quality Cabernet Franc wines.
Pinot Noir: Pinot Noir is a red wine grape that is found throughout the world, including the Loire Valley. Château de Chambord is well known for delivering the best quality of Pinot Noir wines in the region.
Melon De Bourgogne: This famous white wine grape, also known as the Muscadet wines, is predominantly grown in the region of Sèvre-et-Maine. Visit Château de la Ragotière for an excellent experience with the Melon De Bourgogne.
Where to stay in the Loire Valley?
While visiting the wineries, you'll need a comfortable place to stay.
Le Manoir les Minimes is a top-rated accommodation located in beautiful Amboise.
For those looking to splurge, the superbly beautiful Château d'Artigny is a perfect option. Lastly, the beautiful chateau Hotel Château de Pray boast of exceptional guest rooms, delivering a fantastic view of beautiful landscapes.
Conclusion
The Loire Valley is famous for its stunning chateaus, breathtaking landscapes, and of course, its delicious wine. A visit to Loire's vineyards is an absolute must-do for wine lovers when traveling to France.
Venture into the beautiful countryside, tour the award-winning wineries, indulge in delicious wines and leave with memories that will last a lifetime.