Best Wineries In Mendoza, Argentina
Argentina is famous for its winemaking heritage, and Mendoza is undoubtedly the soul of the country\'s wine industry, producing world-renowned Malbec wines. With over 1,200 wineries located across the city, Mendoza is a wine lover\'s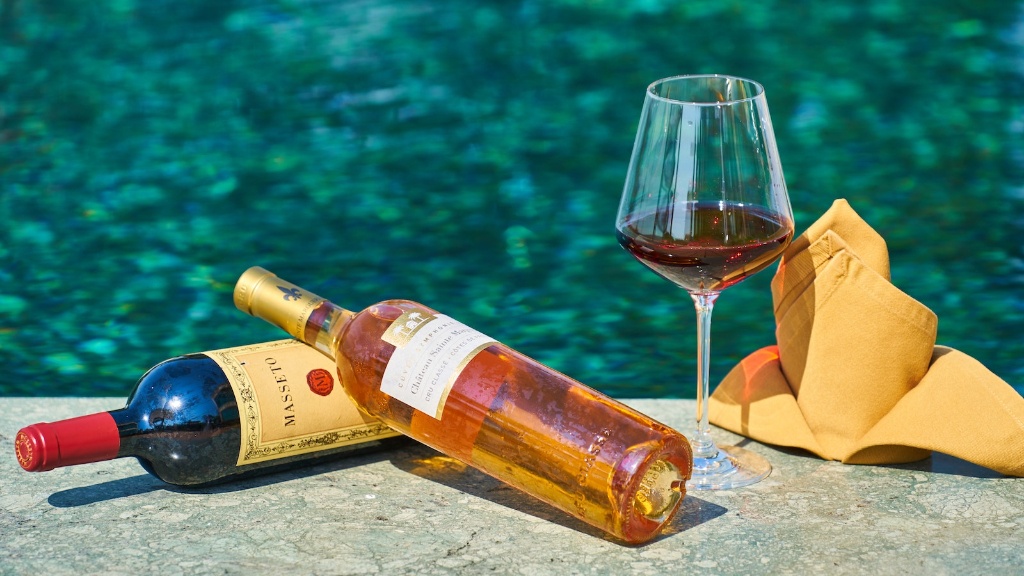 Argentina is famous for its winemaking heritage, and Mendoza is undoubtedly the soul of the country\'s wine industry, producing world-renowned Malbec wines. With over 1,200 wineries located across the city, Mendoza is a wine lover\'s paradise. We have curated a list of some of the best wineries in Mendoza to help you get the most from your next wine adventure. Let\'s take a look!
Catena Zapata is one of the region\'s most iconic wineries. Founded by a local family, the winery is known for producing some of the world\'s finest Malbec wines. The vineyard is located at the foothills of the Andes, and the altitude and unique climate offer the perfect conditions for growing high-quality grapes. Visitors can take a tour of the winery, which includes a tasting session.
Bodega Norton is another popular winery in the region. It has been producing wine since 1895 and is known for its impressive vineyards, which produce some of the best Malbec and Cabernet Sauvignon wines. The winery offers a guided tour of its facilities, including its ancient cellar and wine-making process.
Atamisque Winery is one of the most picturesque wineries in Mendoza. Located at the entrance to the Uco Valley, the vineyard sits in the middle of the Andes, offering a stunning view of the surrounding mountains. The winery is known for its unique architecture and its production of high-quality Chardonnay, Pinot Noir, and Malbec wines. Notably, they also offer fresh produce from their organic farm to complement your wine tasting experience.
Clos de los Siete is a unique winery that offers visitors a unique wine-tasting experience. The vineyard consists of seven different wineries built in separate locations, each with its own character and wine-making process. Visitors can take a tour of the vineyards and taste wines from each winery, which offers a diverse range of flavors.
Susana Balbo Wines is a boutique winery known for its premium wines produced by the renowned winemaker Susana Balbo. The vineyard offers a fantastic wine-tasting experience, including a food and wine pairing tour, where visitors get to try exquisite Malbec, Cabernet Sauvignon, and Torrontes wines paired with delicious local food.
Pulenta Estate Winery offers another unique wine-tasting experience. This winery is mostly underground, where visitors can enjoy a tasting session inside its wine cave. The winery is known for its production of fine red wines, including Malbec, Cabernet Sauvignon, and Syrah. The estate also has a restaurant with a wide range of dishes prepared by award-winning chefs.
Familia Zuccardi is a family-owned winery that focuses on producing organic and biodynamic wines. The winery has over 1,000 hectares of vineyards across the Uco Valley and is known for its Malbec, Cabernet Sauvignon, Chardonnay, and Viognier wines. The winery also offers a unique food and wine pairing experience that is sure to be a highlight of any visit to Mendoza.
Wine tours and activities
Wine tasting is not the only attraction in Mendoza, Argentina. Visitors can explore the lush vineyards, learn about the wine-making process, and participate in various activities. Horseback riding is a popular activity in Mendoza, and many vineyards offer guided horseback tours through the scenic countryside.
Visitors can also take a bike tour of the vineyards, which is an exciting and eco-friendly way to explore the vineyards. The city also has several hot springs, where visitors can relax and unwind after a day of wine tasting.
Another activity to consider is cooking classes. Mendoza is known for its delicious cuisine, which is an excellent pairing for its premium wine. Visitors can take cooking classes to learn how to make traditional Argentinean dishes such as empanadas, asado, and pastelitos.
Wine festivals
Mendoza, Argentina, is famous for its wine festivals, attracting thousands of visitors from around the world every year. The most famous wine festival is the Vendimia Festival, held in March and dedicated to celebrating the grape harvest. It includes parades, live music, dance performances, and, of course, plenty of wine.
Another wine festival to consider is the Wine Harvest Festival held in January. It is a unique festival that celebrates the wine harvest with a range of activities, including wine tastings, live music, street performances, and gastronomic fairs.
Vineyard lodging
For wine lovers, spending a night or two at a vineyard is a dream come true. Mendoza has numerous vineyards with lodging options, ranging from rustic cabins to luxurious villas for a comfortable stay. These accommodations offer an unforgettable experience, allowing guests to wake up to the breathtaking views of the vineyards and enjoy a range of activities, including horseback riding, cycling, and wine tasting.
Wine as a reflection of Argentina
Wine is not only a significant part of Argentina\'s culture, but it is also a reflection of the country\'s diversity and richness. The wine culture in Mendoza is a perfect example of how wine brings people together, and it is an excellent representation of Argentinean hospitality. Despite having numerous wineries, Mendoza\'s wine tourism scene is still charming, friendly, and unpretentious.
In conclusion, Mendoza, Argentina, is a must-visit destination for wine lovers. It is a picturesque city that offers visitors an authentic wine experience, with plenty of vineyards, activities, and festivals to explore. Whether you are an avid wine collector or a casual wine drinker, Mendoza has something for everyone.