Best Wineries In Sonoma Valley
Sonoma Valley, located in northern California\'s wine country, is home to some of the best wineries in the world. From old-fashioned family-owned wineries to modern boutique tasting rooms, the region offers a diverse range of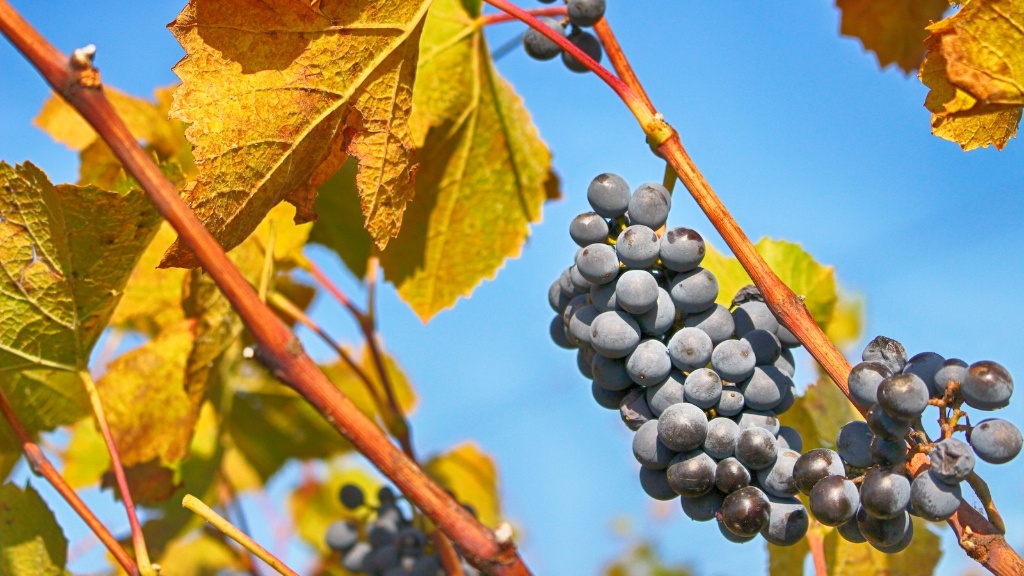 Sonoma Valley, located in northern California\'s wine country, is home to some of the best wineries in the world. From old-fashioned family-owned wineries to modern boutique tasting rooms, the region offers a diverse range of options for wine lovers. The valley is famous for producing some of the finest Cabernet Sauvignon, Pinot Noir, and Chardonnay in the world. Here are some of the best wineries in Sonoma Valley
1. Jordan Vineyard & Winery
Jordan Vineyard & Winery is located in the heart of the Alexander Valley, focusing on producing exceptional Chardonnay and Cabernet Sauvignon wines. Established in 1972, the winery has become renowned for its hospitality, with visitors treated to a guided walking tour of the vineyards and cellars followed by an intimate tasting experience.
2. St. Francis Winery & Vineyards
St. Francis Winery & Vineyards is a family-owned and operated winery established in 1971. The winery produces award-winning wines from its 400-acre vineyard situated in the heart of Sonoma Valley. Visitors can enjoy a variety of tastings or opt for the \'Wine & Food Pairing Experience,\' a guided tasting featuring various wines complemented by locally sourced food.
3. Arista Winery
Arista Winery is a boutique winery in the Russian River Valley, specializing in handcrafted Chardonnay and Pinot Noir. The winery\'s rustic tasting room offers sweeping views of the vineyards, and the knowledgeable staff provides visitors with a detailed education on the winemaking process.
4. Schramsberg Vineyards
Schramsberg Vineyards is Napa Valley\'s premier producer of sparkling wines. Founded in 1862, the winery played an essential role in establishing America\'s reputation for producing world-class sparkling wines. Schramsberg produces a range of exceptional sparkling wines, including the popular Blanc de Blancs, Brut Rosé, and Cremant Demi-Sec.
5. Seghesio Family Vineyards
Seghesio Family Vineyards has been producing wines in Sonoma County since 1895. The winery is renowned for its Zinfandel, but also produces exceptional Pinot Noir and Cabernet Sauvignon. Visitors to the winery can enjoy wine tastings, vineyard walks, and special seasonal events such as cooking classes and grape stomps.
6. Scribe Winery
Scribe Winery is a family-owned winery in the heart of Sonoma Valley. The winery produces a stylish and sophisticated range of wines, predominantly Chardonnay, Pinot Noir, and Riesling. Visitors can enjoy wine tastings al fresco, with breathtaking views of the vineyards.
7. Gundlach Bundschu Winery
Gundlach Bundschu Winery is the oldest family-owned winery in California, dating back to 1858. Located on 320 acres in the heart of Sonoma Valley, the winery produces a range of exceptional wines, including Chardonnay, Cabernet Sauvignon, and Pinot Noir. Visitors can enjoy guided tours of the vineyards and winery, followed by a tasting of the estate\'s wines.
The Future of Sonoma Valley Wineries
Sonoma Valley has been producing exceptional wines for over a century, but the future looks even brighter for the wineries in the region. The use of technology in winemaking has grown significantly, with wineries using drones to monitor vineyards and algorithms to predict yields. Sonoma Valley wineries are also at the forefront of sustainable farming practices, with many adopting organic or biodynamic methods.
The Impact of Climate Change on Sonoma Valley Wineries
The changing global climate has had significant impacts on Sonoma Valley wineries. Rising temperatures have led to new grape varieties being planted to cope with the heat, while droughts have forced wineries to adopt water conservation techniques. Winemakers are also experimenting with different harvesting methods to adapt to changing weather patterns.
The Rise of Virtual Wine Tastings
The COVID-19 pandemic has forced wineries to adapt to a new way of operating. Virtual wine tastings have become more popular, allowing wineries to connect with customers remotely. Virtual tastings have also allowed wineries to reach a more extensive audience, potentially increasing sales and brand recognition.
The Importance of Wine Tourism to the Sonoma Valley Economy
The wine industry is a significant contributor to the Sonoma Valley economy. According to the Sonoma Valley Vintners & Growers Alliance, wine-related tourism generates over $2 billion annually in the region. With over 60,000 acres of vineyards, the valley is a popular destination for wine lovers from around the world, and the industry supports many local businesses and provides jobs to the community.