Best Wineries In Yountville
Yountville, California is a charming town in Napa Valley where stunning vineyards abound. With so many vineyards in the area, choosing the best wineries can be overwhelming. To help you, we\'ve compiled a list of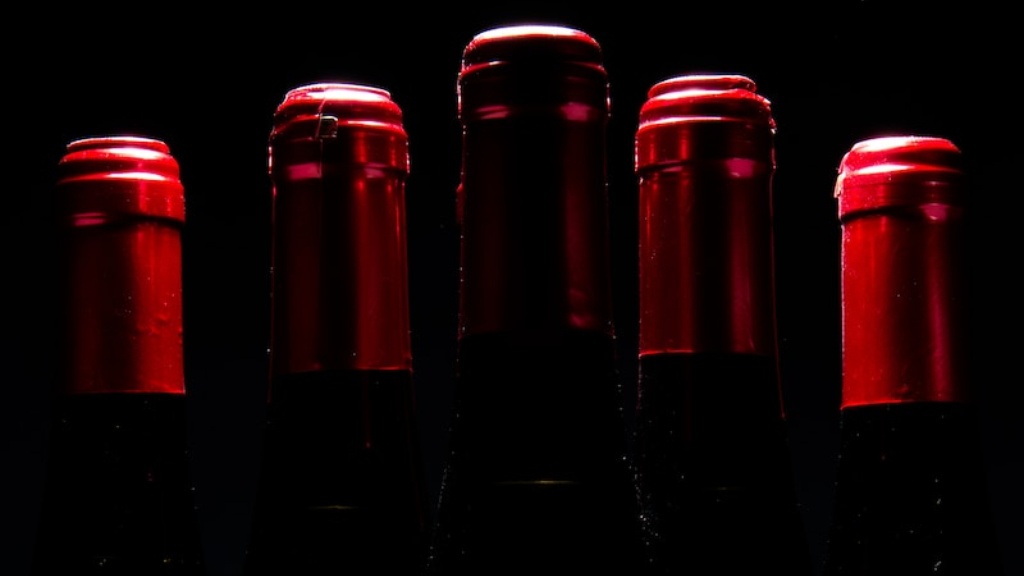 Yountville, California is a charming town in Napa Valley where stunning vineyards abound. With so many vineyards in the area, choosing the best wineries can be overwhelming. To help you, we\'ve compiled a list of the top wineries in Yountville.
Bouchon Winery is a favorite among locals and visitors alike. This family-owned winery is known for producing excellent Cabernet Sauvignon and Pinot Noir. Wine tours are available, and the knowledgeable staff will give you a detailed explanation of their winemaking process. Bouchon\'s tasting room is cozy, and you can enjoy picturesque views of the vineyards.
Another must-visit winery is Silver Trident Winery. Their tasting room is like something out of a magazine! The elegant room is beautifully decorated, and the atmosphere is welcoming. Silver Trident has an impressive selection of wine that caters to all tastes, and you can enjoy food pairings while sampling their wine.
If you are looking for an innovatively designed winery, then check out Ma(i)sonry Napa Valley. The former home, which dates back to 1904, has been converted into a breathtakingly unique tasting room. Besides their unusual décor, Ma(i)sonry is known for having one of the finest wine collections in Yountville. Visitors can choose from their extensive collection, including small-batch, hard-to-find wines.
For a more intimate winery experience, Hill Family Estate should be on your list. Hill Family Estate produces exceptional wine, from bold Cabernet Sauvignons to fruity Rosé, all with an extensive history of grape farming in Napa Valley. Their knowledgeable hosts will pair your wine with delicious food plates.
Another fan-favorite in Yountville is Jessup Cellars. Besides their fantastic wine collection, Jessup Cellars is well-known for their wine and art combination. The winery has life-sized sculptures, paintings, and murals that embody the beauty of the surrounding hills of Napa Valley. Wine-tasting is a unique experience here, and you\'ll enjoy every moment.
The Best Season for Wine Tasting
It is best to visit Yountville in early fall or late spring during harvest season. During this time, the wineries buzz with activity, and you experience the entire wine production process from grape-picking to fermentation. Moreover, during this time, the weather is perfect, not too hot nor too cold.
Accommodations for Wine Tasting Trips
Visitors who want a full wine-tasting experience can stay at hotels that provide winery tours, such as the Bardessono Hotel and Spa. Here, you can book a \"Wine Blending\" experience led by professional vintners that will help you learn about a wine\'s flavor profile and the blending process. Other options include the North Block Hotel, where you can visit different wineries in town with their \"Winery Adventures\" package or the Vintage House, a luxury retreat that offers \"Wine Country Excursions.\"
The Best Time to Visit Wineries
Visitors should avoid going to wineries on weekends if possible. During weekends, wineries can get busy, which can result in longer wait times, more crowds, and less personal attention. Instead, plan to visit during the week when the crowd is minimal.
The Importance of Glassware in Wine Tasting
Finally, it is essential to consider the right glassware for your wine-tasting experience. The right glassware can enhance your experience by bringing out the unique flavors and textures of each wine. The Riedel brand is an excellent option for quality and elegant glassware.
In conclusion, Yountville is the perfect destination for wine lovers, casual drinkers or anyone looking to relax in the picturesque wine country. You can\'t go wrong with any of the wineries on our top picks list. So, what are you waiting for? Book that wine-tasting trip to this magnificent region today.