Best Wineries Near Roanoke, VA
[vc_row][vc_column][vc_column_text] Roanoke is a scenic town located in the southwestern part of Virginia with a rich history of winemaking that dates back to the early 1800s. Nestled amidst the scenic beauty of the Blue Ridge Mountains, Roanoke,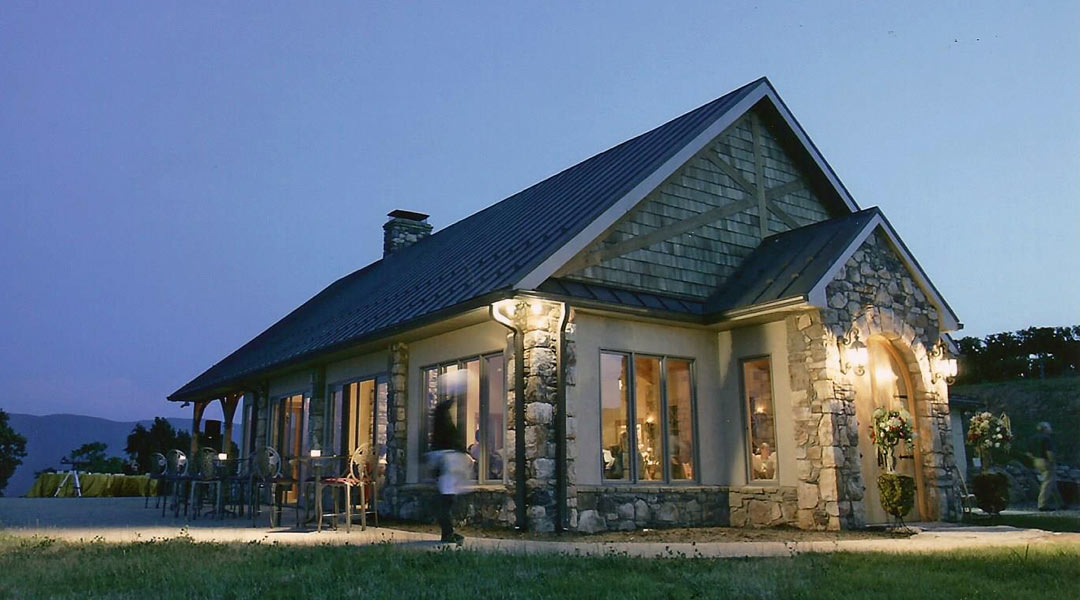 Roanoke is a scenic town located in the southwestern part of Virginia with a rich history of winemaking that dates back to the early 1800s.
Nestled amidst the scenic beauty of the Blue Ridge Mountains, Roanoke, is not just a gateway to outdoor adventures but also a hidden gem for wine enthusiasts.
The Roanoke Valley has an emerging wine scene, providing wine enthusiasts with the perfect opportunity to explore various wineries and taste some of the region's finest wines.
In this article, we take a closer look at some of the best wineries near Roanoke, Virginia, and what makes them stand out from the rest.
1. Valhalla Vineyards
Established in 1994 by James and Debra Vascik, Valhalla Vineyards is situated at an elevation of 2,000 feet, making it one of the highest vineyards in Virginia.
Experience Vintage VW Private Wine Tour in Virginia's Countryside
With a breathtaking view overlooking the picturesque Roanoke Region, this winery is not just a destination; it's an experience that beckons all wine enthusiasts and nature lovers alike.
Spanning an impressive 21 acres, the vineyard at Valhalla produces a diverse selection of world-class wines. From the bold and robust Cabernet Sauvignon to the velvety Syrah, the elegant Merlot, the crisp Chardonnay, and the aromatic Cabernet Franc, this winery's offerings are a true symphony of flavors.
Join Private United States Army Tour in Washington DC by Luxury Car
The secret ingredient lies in the elevation, coupled with its unique microclimate, the decomposing granite soils, and a climate reminiscent of France's renowned Rhone Valley, creating a terroir that is second to none on the entire East Coast.
The beauty of Valhalla Vineyards isn't confined to the bottles alone. Visitors who want to learn more about winemaking can take guided tours of the winery and the impressive underground cave.
Uncover Private Mount Vernon Tour
The winery is open year-round and welcomes guests to enjoy tours, tastings, and leisurely picnics in the beautiful surroundings. Additionally, there are various events organized throughout the year that offer the perfect opportunity for relaxation and enjoyment.
Key takeaway: In a region known for its wineries, Valhalla Vineyards stands tall as a true gem. Its dedication to quality winemaking, its stunning location, and its commitment to providing a memorable experience make it a must-visit destination for anyone with an appreciation for the finer things in life.
2. Chateau Morrisette Winery
Chateau Morrisette Winery is an upscale winery in the picturesque Blue Ridge Mountains of southwestern Virginia, just a short drive from Roanoke in Floyd. The winery was founded in 1978 by David Morrisette, named after Morrisette's ancestors, who were French Huguenots.
Join Private Washington Monuments Tour
Chateau Morrisette has become one of the most prominent wineries in Virginia since its opening.
Nestled on a 13-acre vineyard, the winery offers breathtaking views of the stunning Blue Ridge Mountains. Its advantageous mountain location creates a special microclimate, perfect for cultivating a diverse range of grape varieties. Additionally, the winery is committed to sustainable and eco-friendly practices in both its winemaking and vineyard management.
Discover Private Customized Tour of Washington DC with US Veteran
Chateau Morrisette Winery produces a variety of wines, including Merlot, Cabernet Sauvignon, Pinot Grigio, and Chardonnay, among others. They also offer a variety of wine-tasting options, including self-guided tours, group tours, and private tastings.
Visitors to Chateau Morrisette can enjoy wine tastings in their rustic tasting room. The winery often hosts events and live music, making it a popular destination for both wine connoisseurs and those looking for a relaxed and enjoyable experience.
Uncover Wetland Zip Tour
The winery is home to a full-service restaurant known as the Chateau Morrisette Restaurant. It offers a menu that pairs well with their wines and features regional and seasonal ingredients.
One of the highlights of Chateau Morrisette is its stunning mountain views. The winery has a beautiful outdoor patio where visitors can relax, sip wine, and take in the breathtaking scenery.
Experience Harrisonburg Virginia – Off-Road Jeep Adventure
Chateau Morrisette is a popular venue for weddings and special events. Its picturesque setting, combined with its wines and culinary offerings, makes it a sought-after location for celebrations.
Key takeaway: Chateau Morrisette Winery is not only known for its wines but also for its commitment to providing a memorable experience for its visitors amidst the natural beauty of the Blue Ridge Mountains.
3. Hickory Hill Vineyards
Hickory Hill Vineyards is a family-owned winery located in Moneta, Virginia, just a short drive from Roanoke. Hickory Hill Vineyards is the oldest winery at Smith Mountain Lake.
Join Virginia Private Custom Wine Tour from Charlottesville
Winery is a testament to the enduring passion of its founders, Roger and Judy Furrow. Their journey, which began in the early 1980s with an experimental vineyard on the picturesque Smith Mountain Lake, is a captivating tale of determination and dedication to the art of winemaking. In 2001, they took the leap and purchased a nearby farm, giving birth to the now-beloved Hickory Hill Vineyards.
The winery sits on a 55-acre farm and offers stunning views of Smith Mountain Lake. Hickory Hill Vineyards produces a range of wines, including Cabernet Franc, Cabernet Sauvignon, Merlot, Vidal Blanc and Chardonnay, among others. They also offer a variety of tasting experiences, including self-guided tours and group tastings.
Experience Osprey Fishing Charters: Potomac River Fishing
They also host various events and provide vineyard tours, wine tastings, a scenic picnic area, and a nature trail.
Key takeaway: A visit to Hickory Hill Vineyards offers the perfect opportunity to indulge in some of Virginia's best wines while enjoying the serene beauty of the Smith Mountain Lake.
4. AmRhein Wine Cellars
AmRhein's Wine Cellars is a family-owned estate winery that opened in 1991 and located in Bent Mountain, Virginia, specializing in producing award-winning wines.
Uncover Private History of Old Town Alexandria Walking Tour
They offer a true taste of the Blue Ridge Mountains and have three vineyard locations. AmRhein's Wine Cellars is known for its collection of artisan red wines, including Petit Verdot, Cabernet Franc, and Merlot, among others. They also offer a range of white wine tasting options, including guided tours and private tastings.
Key takeaway: AmRhein Wine Cellars sources award-winning wines from three vineyard locations and offers tastings in a rustic room. They are also known for hosting events and having a festival schedule with live music, making it a go-to destination for enjoying Virginia's wine scene.
Beliveau Farm Winery is a family-owned winery located in Blacksburg. Situated on a stunning 165-acre estate in the Blue Ridge Mountains, this winery offers a wide range of attractions and activities.
It includes its vineyard, on-site bed and breakfast, wedding and special event venue, lavender farm, hiking trails, shaded picnic areas, and an award-winning selection of wines.
Join 3- Hour Private Customizable Washington, DC Tour
Beliveau Farm Winery in Southwest Virginia has gained recognition as a premier wedding venue by Virginia Living Magazine. In addition to hosting weddings, they also offer corporate retreats, elopement and anniversary packages, and family reunions.
Key takeaway: Beliveau Farm Winery is a popular destination for locals and tourists due to its picturesque location and outdoor tastings.
6. Virginia Mountain Vineyards
Virginia Mountain Vineyards is a picturesque winery and vineyard located in Fincastle, Virginia, known for offering exceptional wine-tasting experiences.
Situated amidst the stunning Blue Ridge Mountains, this vineyard provides panoramic views that enhance the overall ambiance. Virginia Mountain Vineyards produces a variety of wines, boasting an impressive selection of 11 different options for wine enthusiasts to enjoy.
Experience Mountain Bike Tour from The Roanoke Star
Beyond wine tasting, the venue is also a popular destination for weddings, with many couples dreaming of exchanging vows in this scenic vineyard setting. Furthermore, the winery hosts events like the annual Neptune Wine Festival, making it a hub for both locals and tourists seeking a taste of Virginia's wine culture.
Key takeaway: Virginia Mountain Vineyards is a popular winery known for its exceptional wine tasting, breathtaking Blue Ridge Mountain views, and as a sought-after wedding venue.
7. Ramulose Ridge Vineyards
Ramulose Ridge Vineyards is a family-owned winery and event venue located in Moneta. Founded in 1995, it offers a selection of award-winning wines made from varieties Vidal Blanc, Traminette, Viognier​, Chardonel, Cabernet Franc, Chambourcin, Syrah, Robusto and others.
Visitors can enjoy these wines in the winery's tasting room, which features breathtaking views of the surrounding area.
Join Kayak Tour along Assateague & Chincoteague Island, Virginia
Additionally, Ramulose Ridge Vineyards provides both indoor and outdoor spaces for weddings and events, making it a popular choice for special occasions.
Key takeaway: Ramulose Ridge Vineyards' picturesque location and superb wine make it a must-visit for wine lovers.
8. Villa Appalaccia Winery
Villa Appalaccia Winery is a charming family-owned winery located in Floyd, known for producing Italian-inspired wines. Villa Appalaccia was established in 1995, after the original owners, Stephen Haskill and Susanne Becker, planted grapes on the modest 2-acre vineyard in 1989.
Experience Sailing in the York River in Gloucester Point, Virginia
Recently, in 2018, the property was acquired by new owners, Julie and Tim Block, who have maintained the authentic atmosphere of the house and winery. atmosphere of the house and winery.
Situated in the Blue Ridge Mountains, the winery offers a taste of Tuscany in a picturesque setting. They specialize in Italian varietals like Sangiovese, Primitivo, Pinot Grigio, Malvasia, Cabernet Franc, Aglianico, and Corvina. The vineyard is one of a few in Virginia planted on shale (not clay), resulting in a wine that is unique and true to the Italian heritage.
Join Virginia Private Custom Wine Tour from Charlottesville
Every day, guests can savor wine tastings and select from a variety of dishes, such as pizza, panini sandwiches, cheese plates, hummus plates, and desserts. Additionally, the winery provides a wood-fired brick oven for hosting special events, an Italian music garden for unwinding and enjoying music, and a bocce court for outdoor fun.
Villa Appalaccia winery hosts various events such as live music performances and special gatherings.
Key takeaway: The winery's Italian villa-style setting and wines add to the overall experience, making it a popular destination for wine enthusiasts and those seeking a relaxing atmosphere.
Tips for exploring Roanoke's wineries in Virginia
Virginia, often hailed as the "Birthplace of American Wine," is home to a burgeoning wine industry that's been quietly gaining acclaim among wine enthusiasts.
Nestled within the picturesque Roanoke Valley, you'll find a cluster of wineries that offer a taste of Virginia's vinicultural heritage. If you're planning a visit to Roanoke's wineries, here are some insider tips to ensure you have a memorable experience.
Plan Ahead: Research and Itinerary
Before setting off on your wine adventure, take some time to research the wineries in the Roanoke area. While there are several to choose from, not all may align with your preferences in terms of wine styles and ambiance. Websites and social media pages can provide valuable information about each winery's offerings, hours of operation, and any special events or tastings they might have. Create an itinerary that includes a mix of established wineries and newer, boutique operations. This way, you can sample a variety of wines and gain a deeper understanding of the local terroir.
Check for Events and Tours
Roanoke wineries often host events, festivals, and guided tours. These can be an excellent way to learn more about the winemaking process and immerse yourself in the local wine culture. Check the wineries' websites or call ahead to see if there are any upcoming events during your visit. You might get the chance to participate in a wine blending class, vineyard tour, or even a grape stomping session.
Designate a Driver or Arrange Transportation
Safety should always be a priority when visiting wineries. Since you'll be indulging in wine tastings, it's essential to have a designated driver or arrange for transportation. Many wineries offer shuttle services or partner with local transportation companies, making it easy to enjoy the wines without worrying about driving afterward.
Prepare for a day outdoors, as many wineries in Roanoke offer stunning views and outdoor seating areas. Bring sunscreen, hats, sunglasses, and comfortable walking shoes, especially if you plan on exploring the vineyards. And don't forget to pack a reusable water bottle to stay hydrated between wine tastings.
Wine tasting etiquette is universal, but it's always a good idea to review the basics. Be respectful to the winery staff and other visitors, and avoid wearing strong perfumes or colognes that could interfere with the wine aromas. Sip, don't gulp, and use the provided dump bucket if you need to dispose of any wine you don't wish to finish.
Winemakers and winery staff are usually eager to share their knowledge and passion for wine. Don't hesitate to ask questions about the wines you're tasting, the winemaking process, or the history of the winery. Engaging with the staff can enhance your overall wine experience and deepen your appreciation for the craft.
Many Roanoke wineries allow visitors to bring their own picnics to enjoy with a bottle of wine. Check the winery's policies regarding outside food, and if it's permitted, pack a delicious picnic to complement your wine tasting. It's a great way to savor the flavors of the region while taking in the beautiful vineyard landscapes.
Respect Wine Club Memberships
Some wineries offer wine club memberships that provide exclusive perks, such as discounts, early access to new releases, and special events. While visiting, be mindful of reserved areas or perks designated for club members. If you enjoy the winery and its wines, consider joining their club for future benefits.
If you discover a wine you love, don't hesitate to purchase a bottle or two to take home. Many wineries offer discounts on bottle purchases for visitors, and it's a great way to savor the memories of your visit. Be sure to ask about shipping options if you're concerned about transporting your purchases.
Lastly, take the time to appreciate the natural beauty surrounding Roanoke's wineries. The Blue Ridge Mountains provide a breathtaking backdrop to your wine-tasting experience. Whether you're sitting on a winery's terrace or strolling through the vineyards, soak in the scenery and savor the moment.
Roanoke's wineries offer an inviting blend of tradition and innovation, making them a must-visit destination for wine enthusiasts. By following these tips, you can ensure a memorable and enjoyable wine-tasting experience while exploring the rich vinicultural offerings of Virginia's Roanoke Valley.
Conclusion
In conclusion, the area around Roanoke, Virginia is home to numerous wineries, each with its unique character and charm.
Whether you are a wine enthusiast or not, a visit to any of these wineries offers an opportunity to experience the serene beauty of Virginia while indulging in some of the best wines the region has to offer.
*Please note that some links are set up through affiliate programs, meaning Wine travel gets referral credits if you purchase these items via our links at no additional cost to you.