Best Wineries Near San Luis Obispo
The California Central Coast has become a notable wine region thanks to its unique microclimate that favors high-quality grape growing. Among the top areas is San Luis Obispo County, situated halfway between Los Angeles and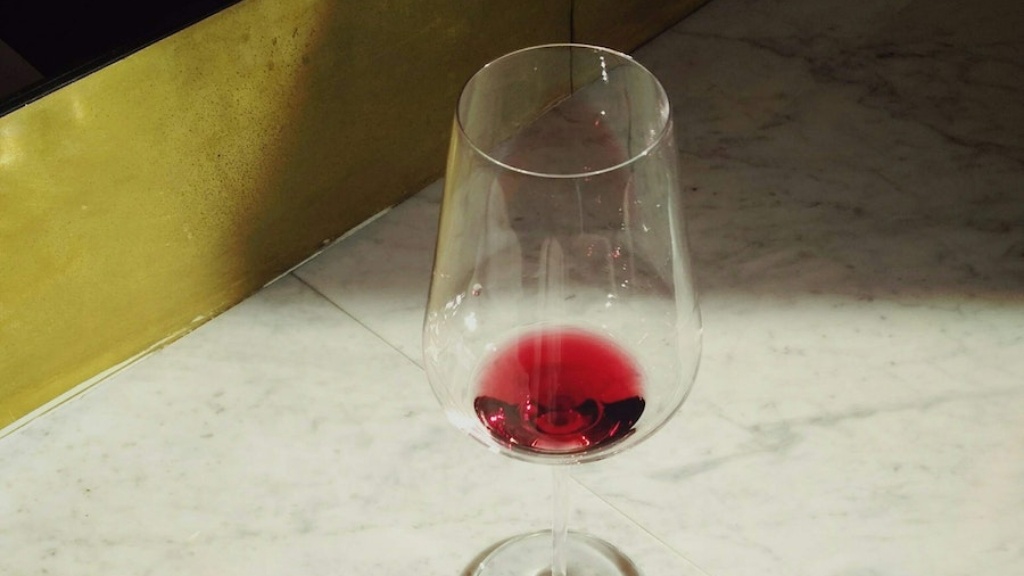 The California Central Coast has become a notable wine region thanks to its unique microclimate that favors high-quality grape growing. Among the top areas is San Luis Obispo County, situated halfway between Los Angeles and San Francisco. With over 300 wineries and wine tasting rooms, visitors will be spoilt for choice. Here are some of the best wineries near San Luis Obispo that should be on your list.
1. Chamisal Vineyards
Founded in 1973, Chamisal Vineyards is among the oldest wineries in the county. It prides itself in producing premium estate-grown Chardonnay and Pinot Noir wines. The vineyard is located in Edna Valley, 10 minutes from downtown San Luis Obispo. You can taste the wine in their modern tasting room or on the terrace overlooking the estate\'s picturesque vineyards.
2. Tolosa Winery
If you\'re looking for a relaxed yet chic wine tasting experience, Tolosa Winery should be on your itinerary. The winery is renowned for its balanced and complex Pinot Noir and Chardonnay wines. You can tour their state-of-the-art winemaking facility, enjoy a picnic on their stunning garden, or indulge in chocolate and cheese pairings.
3. Saucelito Canyon Vineyard
The Saucelito Canyon Vineyard is a family-owned winery that has been producing award-winning wines since 1880. Their Zinfandel and Estate Cabernet Sauvignon are highly sought after by wine enthusiasts. The tasting room, housed in a historic schoolhouse, is cozy and intimate, offering personalized tastings with knowledgeable staff.
4. Kynsi Winery
Kynsi Winery is an off-the-beaten-path winery in the tiny town of Arroyo Grande. The winery has a rustic-chic charm with wine barrels doubling as tables and a vintage airstream trailer serving as a tasting room. They specialize in small-lot, handcrafted Pinot Noir, Chardonnay, and Syrah wines.
5. Adelaida Vineyards & Winery
Located on the west side of Paso Robles, Adelaida Vineyards & Winery is known for producing bold Syrah, Zinfandel, Cabernet Sauvignon, and Rhône-style wines. The estate is spread over three separate vineyards, each with a unique terroir. You can enjoy the wines while taking in panoramic views of the Adelaida District from their hilltop tasting room.
6. Biddle Ranch Vineyard
Biddle Ranch Vineyard is a Central Coast gem offering a laid-back atmosphere with sweeping views of the Edna Valley. Their wines are made from grapes grown in various regions of the county, resulting in a diverse and sophisticated collection. You can relax on their shady patio or play bocce ball with friends while sipping on a glass of their Rose of Pinot Noir.
7. Tablas Creek Vineyard
Located in the rugged hills of west Paso Robles, Tablas Creek Vineyard is dedicated to producing Rhône-style wines. The winery imports varietals from the Châteauneuf-du-Pape region of France and claims to be the first producer in the United States to use local clones. You can take a guided tour of the vineyards and winery or enjoy a casual tasting of their award-winning wines.
If you\'re planning to visit San Luis Obispo for a wine-tasting trip, keep in mind that each winery has its own unique character and style. It would be best to do some research beforehand to find the ones that match your preference.
Premium Wine Tasting Experiences
If you\'re looking to take your wine-tasting game to the next level, opt for one of these premium experiences offered by wineries in San Luis Obispo:
1. Wine Blending Class at Eberle Winery
Eberle Winery offers a hands-on wine blending class where you get to create your own blend of Cabernet Sauvignon, Syrah, and Merlot. The class includes a tour of the vineyards and winery and a tasting of their premium wines.
2. Library Wine Tasting at Justin Vineyards & Winery
Justin Vineyards & Winery offers a wine tasting experience that features their limited library wines, including vintages dating back to 1987. The tasting is held in a private room and accompanied by artisan cheese.
3. Reserve Wine Tasting at Daou Vineyards & Winery
Daou Vineyards & Winery offers a private tasting of their premium wines paired with artisanal cheese and charcuterie. The tasting takes place in a stylish, modern tasting room with floor-to-ceiling windows offering breathtaking views of Paso Robles.
Wine and Food Pairings
One of the pleasures of wine tasting is discovering how well wine and food go together. Here are some wineries that offer delicious wine and food pairings:
1. Sextant Wines
Sextant Wines offers a unique chocolate and wine pairing experience featuring artisanal chocolates from local chocolatier Mama Ganache. You\'ll get to taste five wines paired with five chocolates, each enhancing the other\'s flavor profile.
2. Baileyana, Tangent & True Myth Tasting Room
This tasting room offers a cheese and wine pairing featuring cheeses from around the world and wines from their three labels. The tasting includes six wines paired with six cheeses for a diverse and memorable experience.
3. Brecon Estate
Brecon Estate offers a farm-to-table tasting experience featuring small bites made from ingredients sourced from their estate. You\'ll get to taste their estate wines paired with dishes like smoked salmon, grilled flatbread, and artisanal cheeses.
Pet-Friendly Wineries
If you\'re traveling with your furry friend, you\'ll be happy to know that some wineries in San Luis Obispo welcome pets. Here are some of our top picks:
1. Claiborne & Churchill
Claiborne & Churchill is a dog-friendly winery that allows your furry companions to join you on the patio while you enjoy their wines. The winery is known for its Alsatian-style white wines, including Pinot Gris, Dry Gewürztraminer, and Dry Riesling.
2. Shadow Run Vineyards & Winery
Shadow Run Vineyards & Winery is a boutique winery located in the heart of Paso Robles wine country. They welcome dogs in their tasting room and patio and offer a selection of handcrafted wines, including Barbera, Grenache, and Zinfandel.
3. Robert Hall Winery
Robert Hall Winery offers a dog-friendly wine tasting experience where you can sample some of their award-winning wines while your pup enjoys the outdoor patio. The winery specializes in Rhône-style blends and offers unique varietals like Marsanne and Roussanne.
San Luis Obispo County has a wine tasting experience for everyone, whether you\'re a wine enthusiast or simply looking to have a good time. It\'s a must-visit destination for anyone looking to explore California\'s thriving wine scene.