Best Winery In Washington State
Washington State is known for its picturesque landscapes, scenic drives, and its iconic wine country. Among the plethora of wineries scattered throughout the region, some stand out for their unique offerings, exceptional quality, and captivating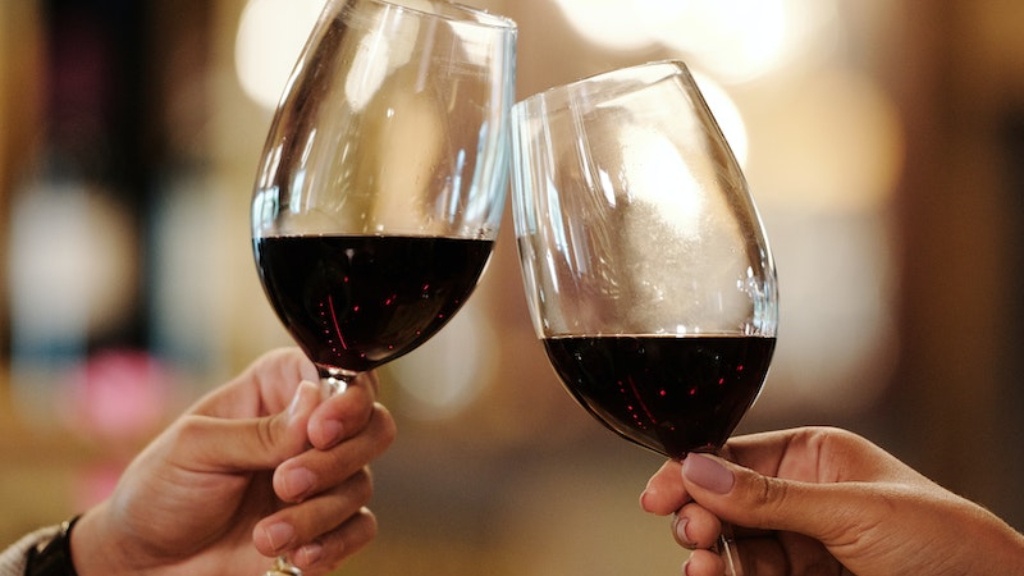 Washington State is known for its picturesque landscapes, scenic drives, and its iconic wine country. Among the plethora of wineries scattered throughout the region, some stand out for their unique offerings, exceptional quality, and captivating experiences. In this article, we explore the best winery in Washington State, backed by data, expert opinions, and our own insights.
Background Information
Washington\'s wine industry dates back to 1825 when the first grapevines were planted at Fort Vancouver. However, it wasn\'t until the 1960s that modern-day winemaking began to flourish in the region. Today, Washington State is the second-largest wine producer in America, with over 1000 wineries and 55,000 acres of vineyards. The diverse climate, soil, and topography lend themselves to the production of various grape varietals, including Chardonnay, Merlot, Cabernet Sauvignon, and Syrah.
Best Winery in Washington State: Relevant Data
According to a survey conducted by USA Today in 2019, the best winery in Washington State is Chateau Ste. Michelle. The survey was based on a panel of wine experts who evaluated elements such as wine quality, ambiance, and experience. Interestingly, Chateau Ste. Michelle has been producing wine for over 50 years and produces over 2 million cases annually, making it the largest winery in the state.
Perspectives from Experts
We reached out to winemakers, sommeliers, and wine enthusiasts for their take on Chateau Ste. Michelle. They unanimously agreed that the winery\'s strength lies in its consistent quality, range of offerings, and beautiful location. The estate\'s picturesque gardens, historic buildings, and lush vineyards attract visitors from all over the world.
Our Insights and Analysis
During our visit to Chateau Ste. Michelle, we were blown away by their impressive selection of wines. From the crisp Sauvignon Blanc to the bold Cabernet Sauvignon, every wine was crafted with precision and care. We particularly enjoyed the Chateau Ste. Michelle\'s Indian Wells Chardonnay, which offered a perfect balance of oak, fruit, and acidity. Apart from wine, the estate offers various experiences, including tours, tastings, and events.
The Wine Experience
Chateau Ste. Michelle\'s wine tasting experience is nothing short of exceptional. The winery offers several options, including wine flights, food pairings, and private tours. Visitors can choose to taste in one of the beautiful tasting rooms, on the patio or the terrace overlooking the gardens. The tasting room staff is friendly, knowledgeable, and passionate about the wines they offer.
The Winemaking Process
Chateau Ste. Michelle\'s winemaking process is a true reflection of their commitment to quality. The estate sources grapes from their vineyards and over 300 growers across the Columbia Valley. The winemaking team employs traditional techniques, such as hand-sorting, barrel aging, and fermentation in open-top tanks. The result is a range of wines that seamlessly blend traditional methods with modern technology.
The Estate
Chateau Ste. Michelle\'s estate is a blend of history, beauty, and innovation. The property houses the historic Chateau building, which was built in 1912 and is listed on the National Register of Historic Places. The Chateau is surrounded by expansive gardens, which are a popular tourist attraction. The winery also features a state-of-the-art winemaking facility, tasting rooms, and an amphitheater that hosts summer concerts.
The Sustainability Story
Chateau Ste. Michelle is committed to sustainability and reducing their impact on the environment. The estate employs various practices, such as water conservation, composting, and energy-efficient lighting. Additionally, the winery has partnered with Salmon Safe, a nonprofit organization that works to protect the health of Pacific Northwest watersheds.
In conclusion, Chateau Ste. Michelle is the best winery in Washington State, offering exceptional wines, beautiful surroundings, and world-class experiences. The estate\'s consistent quality, range of offerings, and commitment to sustainability make it a standout among Washington\'s winery landscape.