10 Wines to Try in Santa Barbara County
Reading Time: [est_time] Check out our wine travel guide to Santa Barbara Wine Country.  At 3,729 square miles in size, Santa Barbara County offers unique topography and climatic diversity that give birth to six AVAs (American Viticultural Areas):
Reading Time: 4 minutes
Check out our wine travel guide to Santa Barbara Wine Country. 
At 3,729 square miles in size, Santa Barbara County offers unique topography and climatic diversity that give birth to six AVAs (American Viticultural Areas): Ballard Canyon, Happy Canyon, Los Olivos District, Santa Maria Valley, Sta. Rita Hills, and Santa Ynez Valley. The distance between the grape-growing area and the cooling effects of the Pacific Ocean is a key factor that shapes the characteristics of each AVA. The western areas are cooler, while the eastern reaches are warmer. The Santa Maria Valley lies to the north and the Santa Ynez Valley is further south. The grapes also show considerable vineyard-to-vineyard variation within each AVA.
Chardonnay and Pinot Noir are two varieties that are synonymous with Santa Barbara County. However, the county is not all about that. Santa Barbara County is among the world's most versatile grape-growing regions with a wide array of microclimates. Rhône varieties have taken hold of the land, and the climate in Santa Barbara may be the best place for Syrah in California. The warmer area of Happy Canyon is a proving ground that Bordeaux varieties can flourish in this region. Italian and Spanish varieties such as Cortese, Barbera, Malvasia, Mourvèdre, Nebbiolo, Sangiovese, and Tempranillo can also be found in Santa Barbara.
In this article, we spotlight 10 excellent examples of non-Chardonnay and non-Pinot Noir wines that are made in Santa Barbara County.
Exotic Wine Travel's Picks: 10 Recommended Wines from Santa Barbara
Alma Rosa, Pinot Blanc, La Encantada Vineyard, 2013
Appellation: Sta. Rita Hills
Price: $28
Aged for 9 months in used oak. Filtered but not fined. This has an intensely floral aroma and persistent salinity. Flavors of white peach, honeydew, banana, honeysuckle, and citrus fruit. It has good weight in the mouth, and the acidity rounds up this stunningly nervy wine.
Search or buy on Wine Searcher.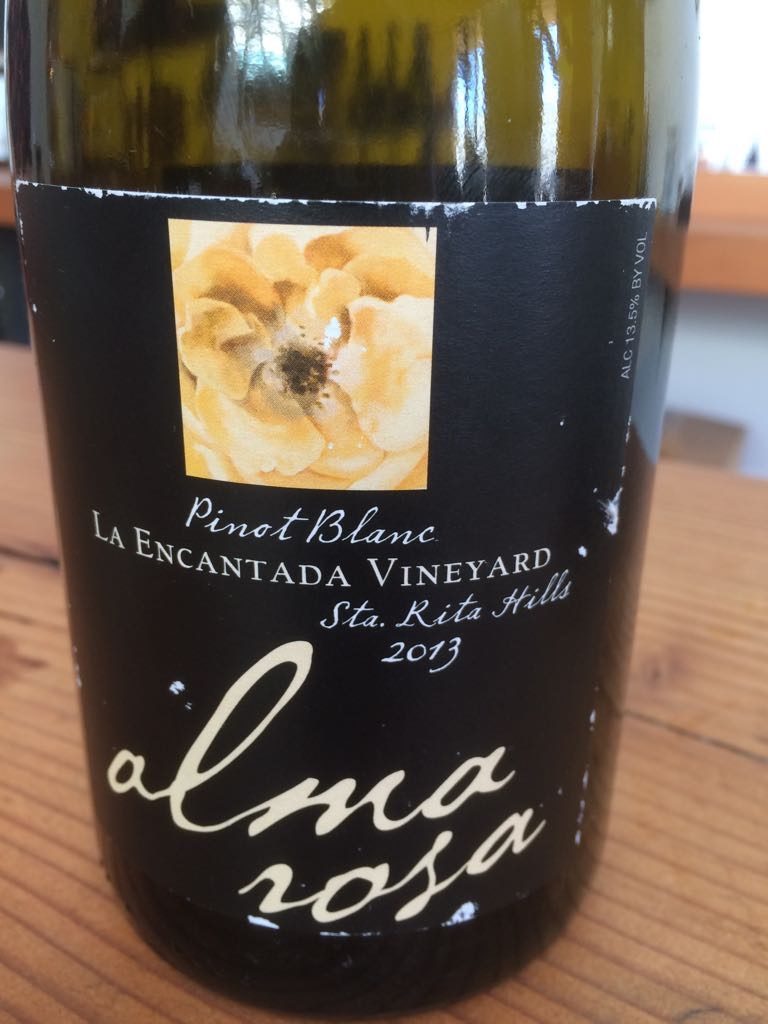 Ampelos, Grenache, Delta, 2012
Appellation: Sta. Rita Hills
Price: $37
Made from the fruit of the Ampelos Vineyard, which is sustainability-in-practice-, organic- and biodynamic- certified. The grapes get extended hang time due to the vineyard location. Fermented with native yeast, the wine spent 33 months in 35% new French and American oak, and then bottled without fining and filtration. The purity of red fruit jumps right out without fanfare but not in an overblown manner. There aren't layers of complexity to ruminate over but the texture and lingering spicy, earthy notes can win many wine lovers.
Search or buy on Wine Searcher.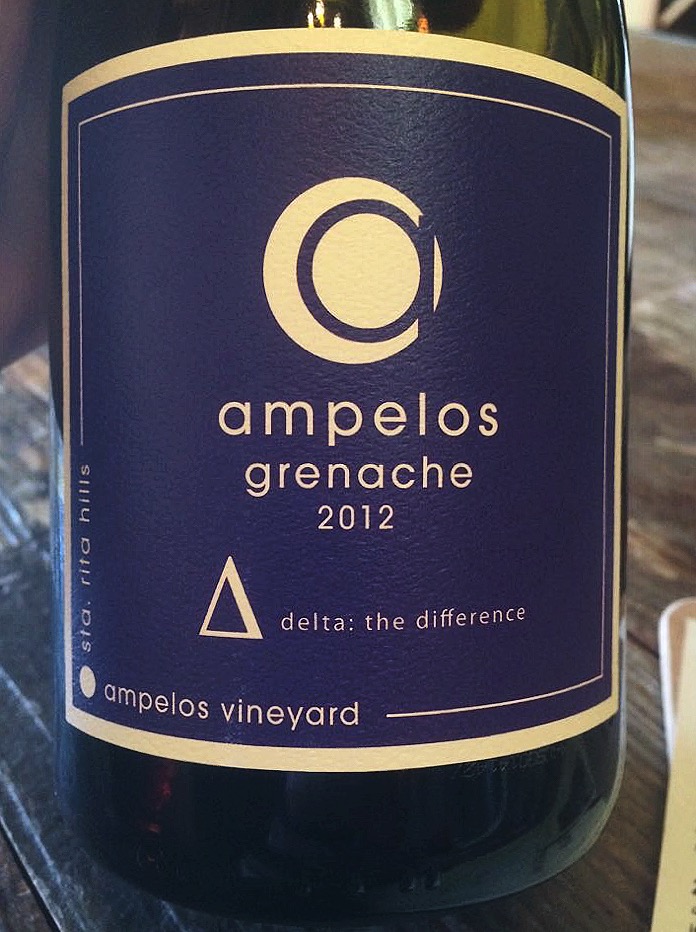 Dragonette Cellars, Rosé, 2015
Appellation: Happy Canyon
Price: $25
This is our favorite rosé wine during our recent tasting trip to Santa Barbara. A blend of 80% Grenache, 18% Mourvèdre, and 2% Syrah. Fermentation is done with native yeast and temperature control. Malolactic fermentation is blocked, and then the wine gets aged on the lees in neutral oak for five months before bottling. The result is a beautifully structured wine with vivacious fruit notes and a lengthy finish of flowers and pepper spice.
Search or buy on Wine Searcher.
Fiddlehead Cellars, Sauvignon Blanc, Hunnysuckle, 2010
Appellation: Happy Canyon
Price: $42
Only 164 cases are produced. Barrel fermented with blocked malolactic fermentation. Aged in new French oak for 10 months on the less and in the bottles for four years before release. This Sauvignon Blanc is rich, loud, and eclectic, yet with enough restraint to appease most wine lovers. White peach, pear, lemon, toast, and a host of savory notes give this wine its unique personality, but it is the mouthfeel that stands out the most—rich and smooth to the point of being custard-like, with the perfect acidity to throw a note of freshness. This is a good interpretation of Bordeaux-styled Sauvignon Blanc and a real treat.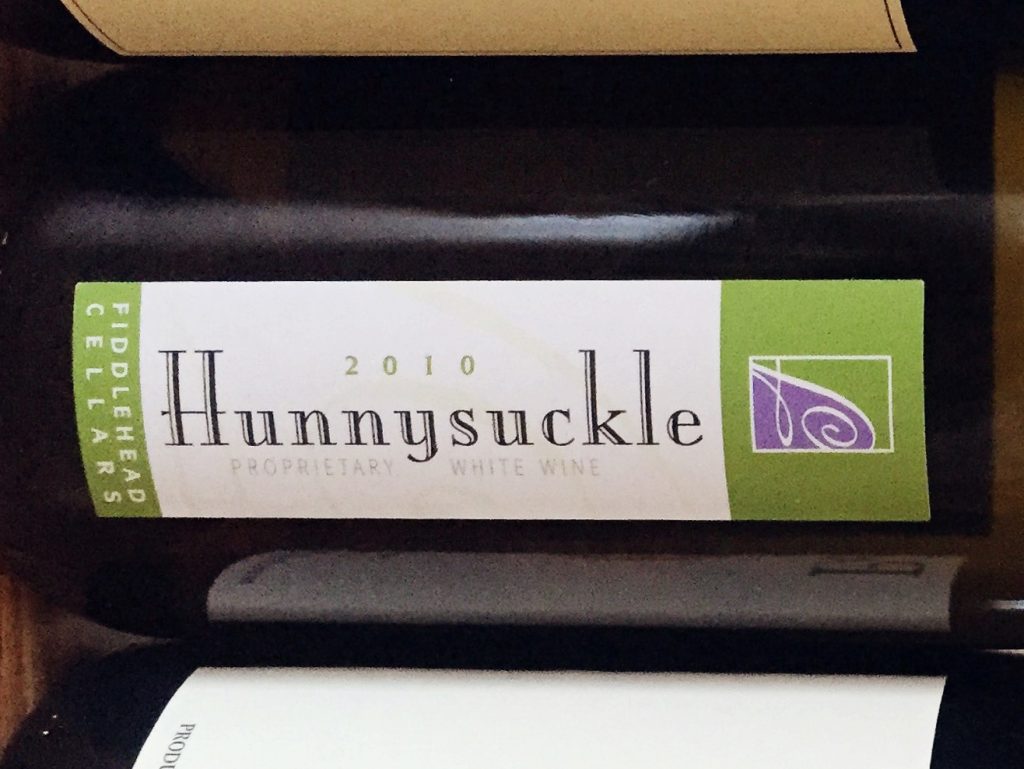 Grassini, Cabernet Sauvignon, 2013
Appellation: Happy Canyon
Price: $65
The 2013 Grassini Cabernet Sauvignon is a blend of 90% Cabernet Sauvignon and 10% Petit Verdot. The grapes are 100% estate fruit from the Grassini Family Vineyards. Aged for 22 months in 50% new French oak and 50% seasoned French oak. This wine has all the elements of a great Cabernet Sauvignon. Notes of dark fruit, licorice, pencil shaving, and chocolate caramel fill the palate, followed by chewy tannins that lead the intense flavors down the throat. A boisterous wine that moves gracefully across the mouth and leaves a lasting impression.
Search or buy on Wine Searcher.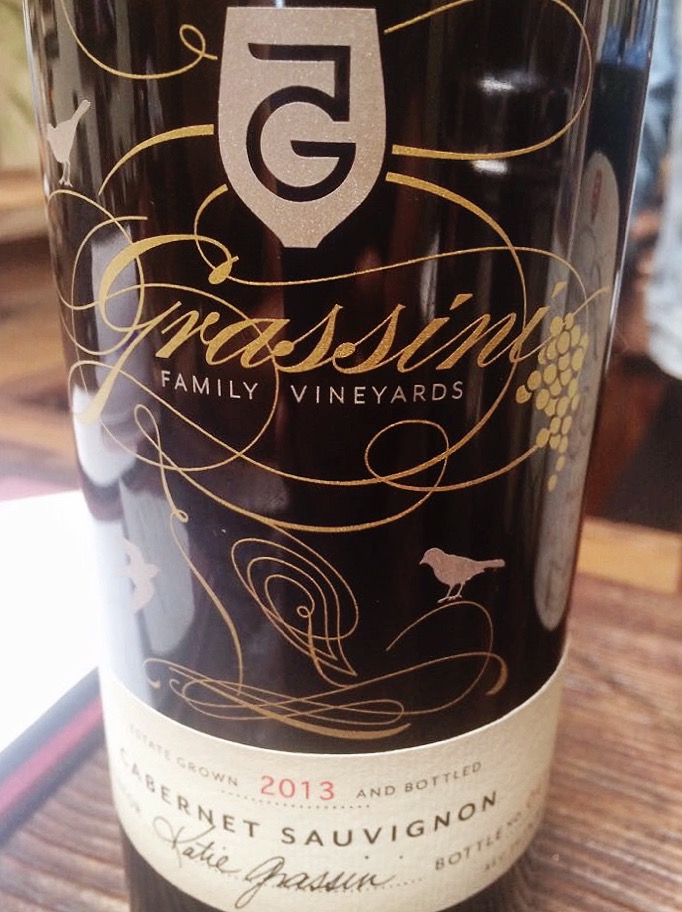 J.Wilkes, Pinot Blanc, 2004
Appellation: Santa Barbara County
Price: Unavailable
At the J.Wilkes tasting room, a small collection of library wines is available for purchase and, sometimes, for tasting. We had the chance to taste a few of the older vintages and this 2004 Pinot Blanc stood out in particular. After all, it is not often that one comes across a Pinot Blanc that is more than 10 years old. The grapes for this wine are sourced from the Bien Nacido Vineyards. The bouquet is mostly driven by a mix of petroleum and chamomile, and the palate flashes out stone fruit and citrus flavors. This wine has definitely put on some weight over the years but remains fresh and easy to drink. While you may not find the same wine in the same vintage, it will be worthwhile to seek out a J. Wilkes Pinot Blanc with a bit of age.
Search or buy on Wine Searcher.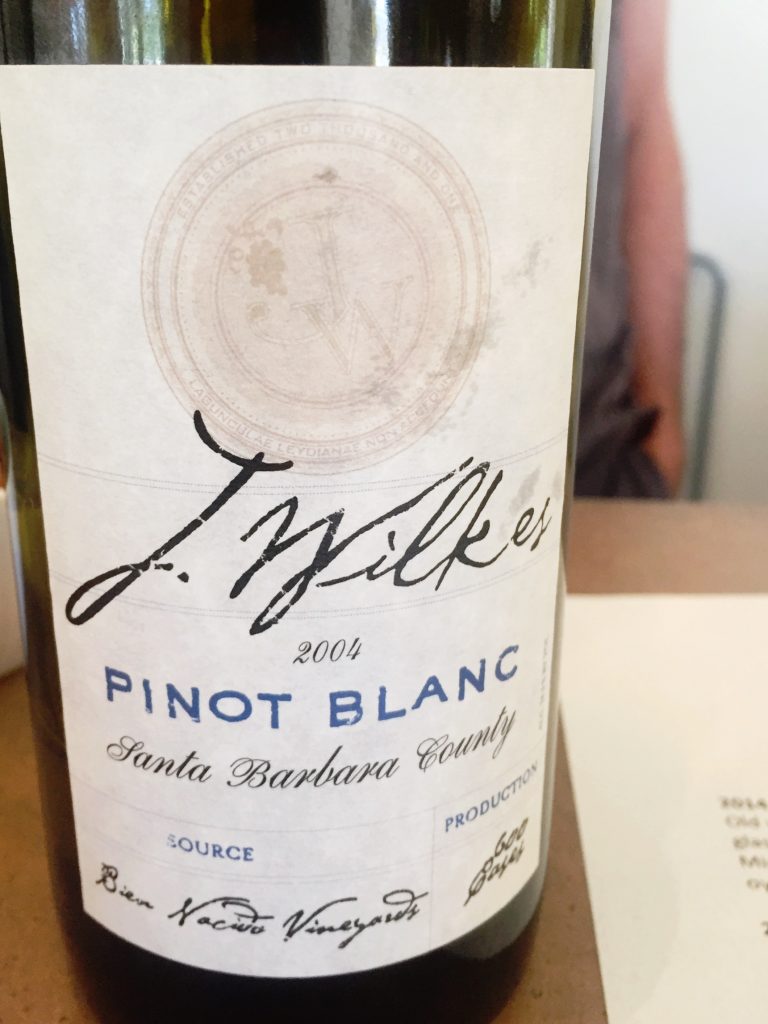 Kaena, Hapa Blanc, 2014    
Appellation: Santa Ynez Valley
Price: $30
An interesting blend of 60% Roussanne, 20% Grenache Blanc, 10% Sauvignon Blanc, and 10% Riesling. The flavors are as interesting as the blend—notes of petroleum, melon, apple, lemon, mint, and an underlying sweet meatiness. The mouthfeel is round and only slightly oily. It would seem Roussanne might not get along well with Sauvignon Blanc and Riesling but the amalgam is, in fact, a lovely white that's both savory and refreshing.
Search or buy on Wine Searcher.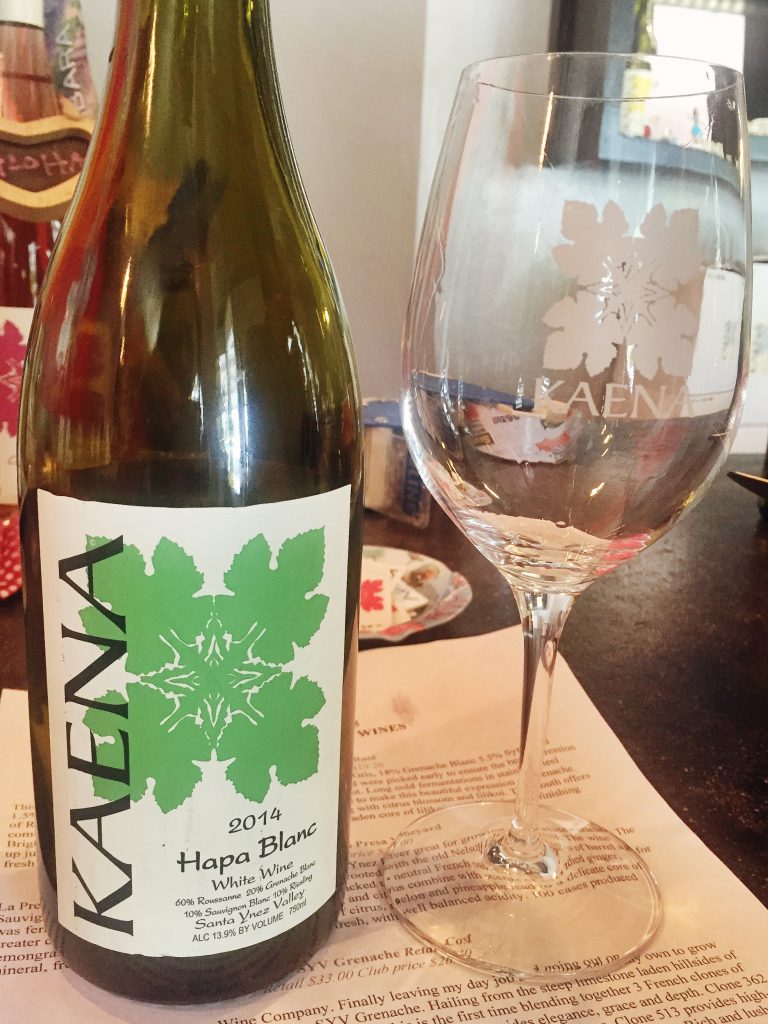 Palmina, Nebbiolo, Santa Barbara County, 2009
Appellation: Santa Barbara County
Price: $40
The Nebbiolo grapes are sourced from four different vineyards in Santa Barbara. Fermentation occurs with native yeast, then the wine is aged for one year in French oak and three years in a big cask. Bottled without filtration. Steve Clifton makes a few different single-vineyard Nebbiolo wines but this entry-level bottling is enough to blow us away. It has everything that we love about a great Nebbiolo—rose, red fruit, tar, licorice, earth, and savory flavors wrapped in a tannic structure and energizing acidity. A powerful Nebbiolo yet it is immediately approachable and inviting. To us, this tastes like something between a Langhe Nebbiolo and a Barolo from La Morra.
Search or buy on Wine Searcher.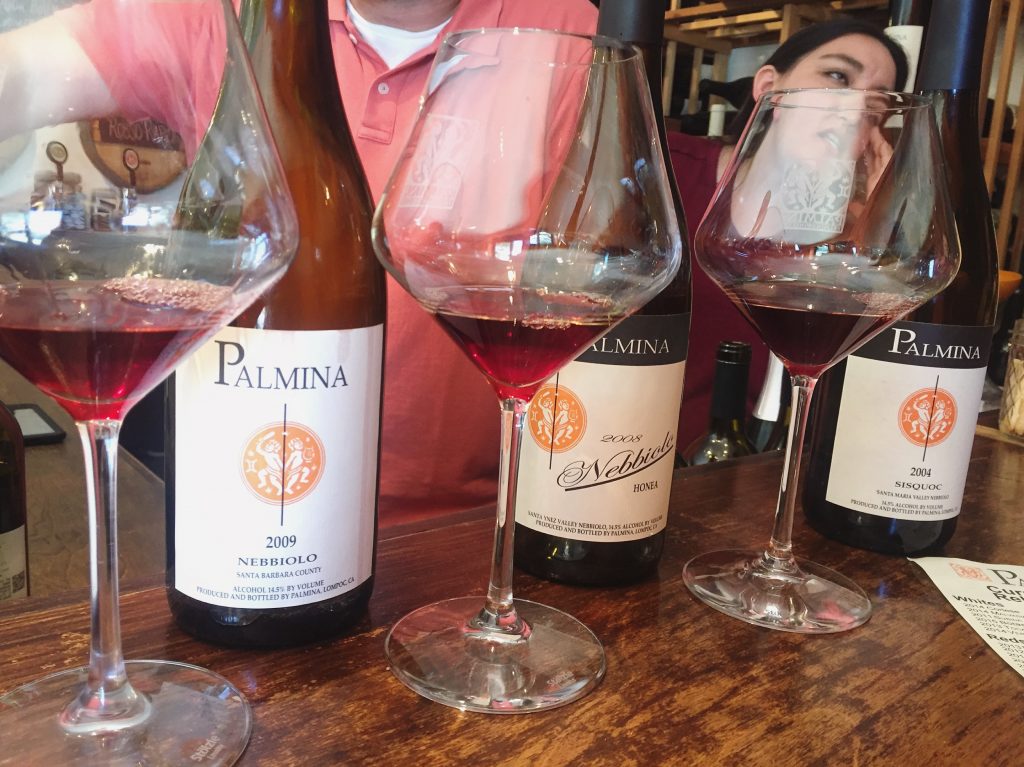 Stolpman, Roussanne, 2014
Appellation: Ballard Canyon
Price: $28
A blend of 88% Roussanne and 12% Chardonnay. Fermented and rested in new 500-liter barrels. Bottled without filtration. This wine shows off the oily, elegant weight of Roussanne and the acidic perkiness of Chardonnay. Modestly aromatic with flavors of sweet cedar, ripe apple, melon, hydrangea, and a mineral backbone. It's drinking well now but has aging potential.
Search or buy on Wine Searcher.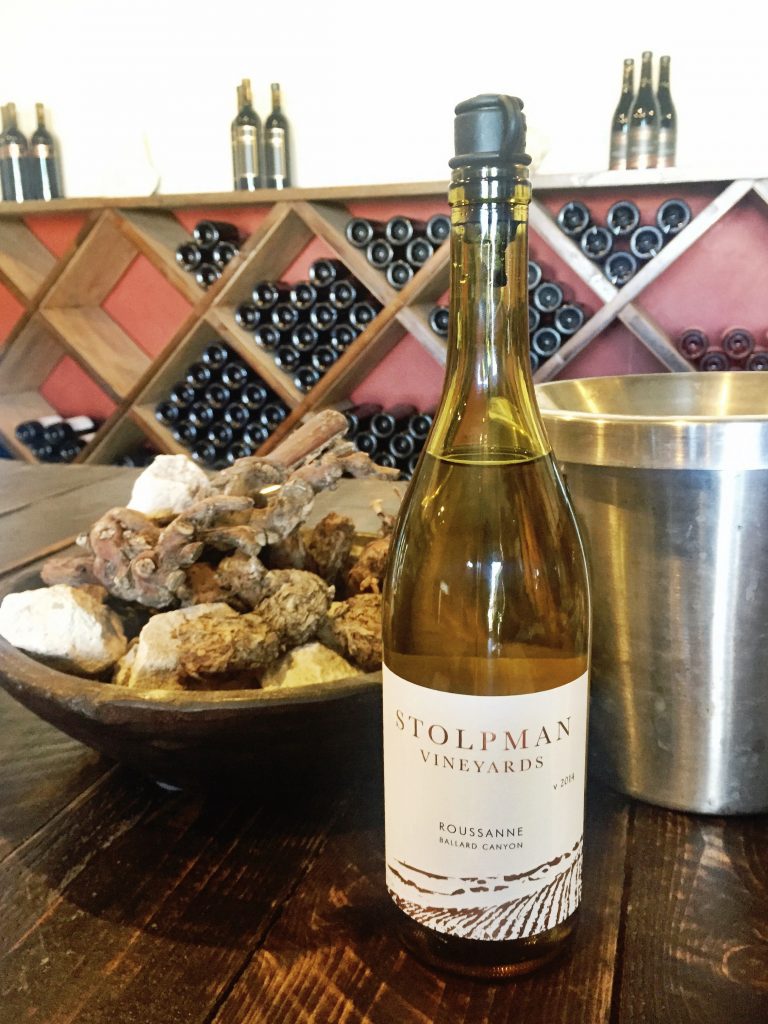 Zaca Mesa, Estate Syrah, 2012
Appellation: Santa Ynez Valley
Price: $25
A vibrant bouquet of black fruit, blue fruit, and mocha, brightened by underlying dried flowers. On the palate, it's tart, juicy and precise, with notes of dark fruit, black pepper, and juniper. The acidic spine and ripe tannins bolster the structure. This estate Syrah is a screaming value.
Search or buy on Wine Searcher.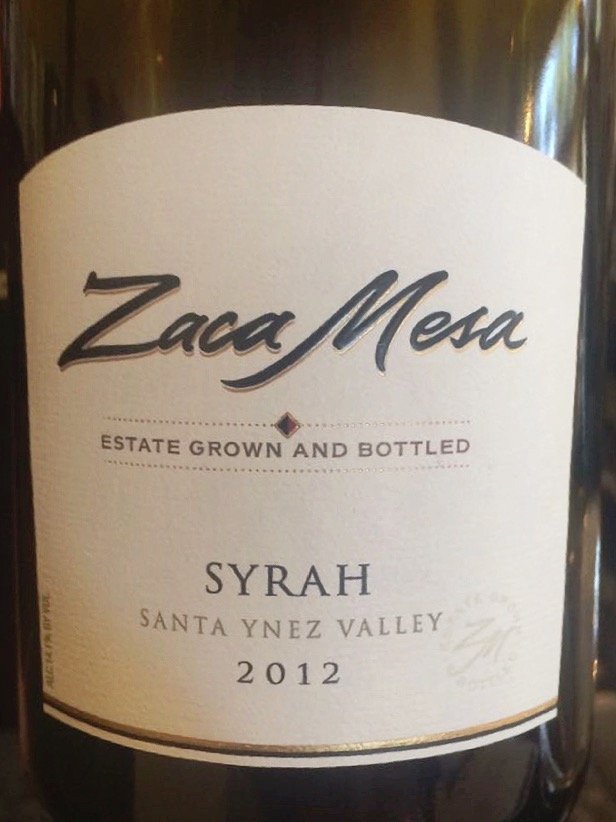 ---
Planning a trip to Santa Barbara?
Want to learn more about Santa Barbara wines?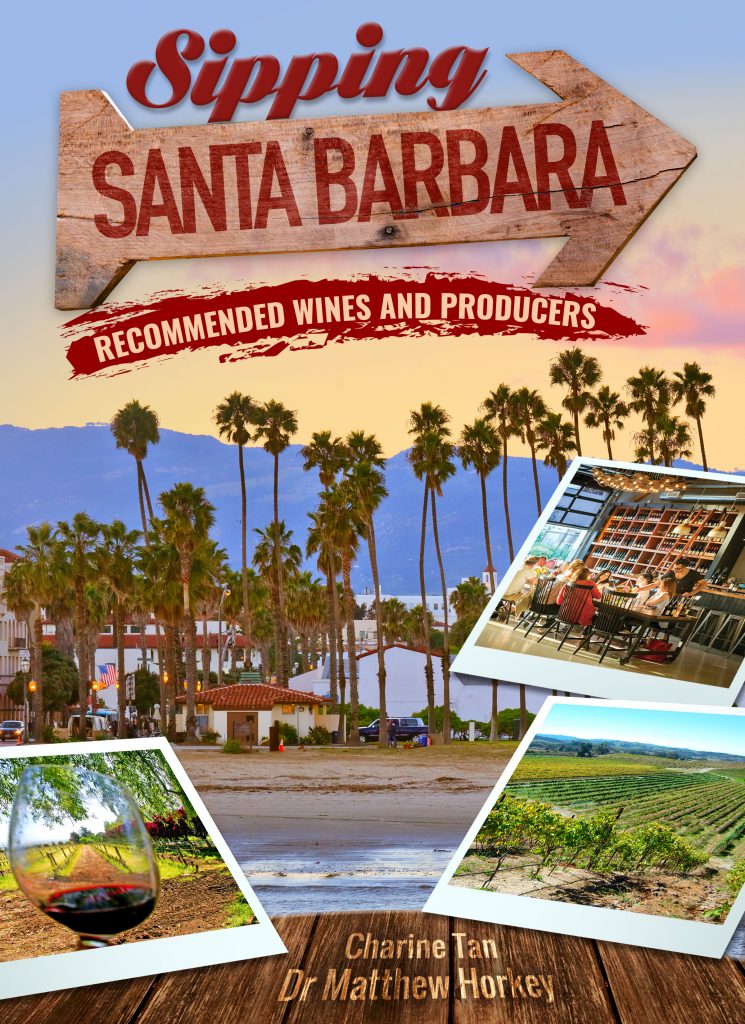 Our visitor-friendly guide to the wines and tasting rooms of Santa Barbara is available now!
Check out Sipping Santa Barbara: Recommended Wines and Producers for more information.
[sp_testimonials_slider category="1048″]
You May Also Enjoy
Featured photo courtesy of Fiddlehead Cellars.
Please note that the opinions expressed in this article are unsolicited and have not been paid for in any way by governmental bodies, enterprises, or individuals. We do not sell editorial content as that would destroy the legitimacy of our reviews and the trust between Exotic Wine Travel and its readers. On occasion, we extend the option of purchasing the wines we review or/and the products we spotlight. Some of these product links are set up through affiliate programs, which means Exotic Wine Travel gets referral credits if you choose to purchase these items via the links we provide.