Bibich Debit 2015
Reading Time: [est_time] Welcome to As Drunk By Exotic Wine Travel, a weekly column where we feature wines that are worthy of your attention. The wine reviews featured in this series may be written by either one or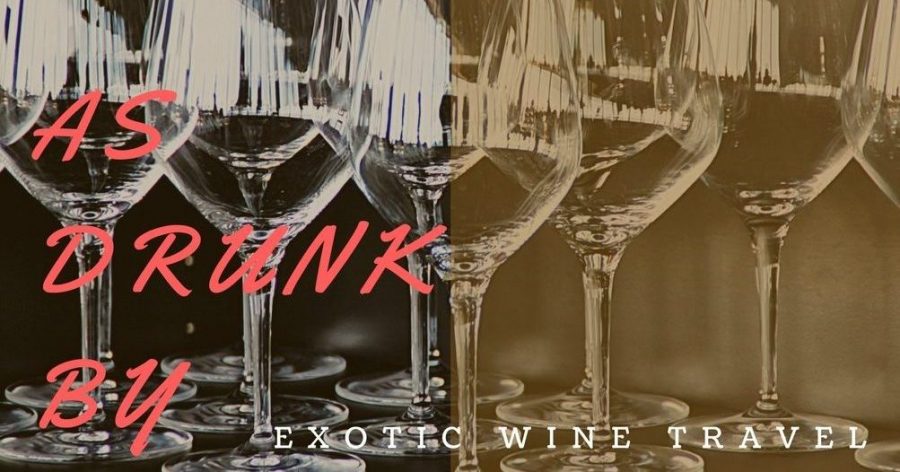 Reading Time: 3 minutes
Welcome to As Drunk By Exotic Wine Travel, a weekly column where we feature wines that are worthy of your attention. The wine reviews featured in this series may be written by either one or the both of us. The featured wines can be from obscure or more well-known wine regions. Sit back, grab a glass, and discover new and exciting wines with us!
Bibich Debit 2015
€10.99 | EU-wide, UK and US Delivery | Shop Here
In the Spring of 2015, we had a memorable tasting lunch in Plastovo, Croatia. Plastovo is a tiny village just north of Split. The village is home to one of the most famous winemakers in all of Croatia, Mr. Alen Bibić. We targeted the winery as a high priority in preparation for our upcoming Croatian wine guide.
Prior to our visit, we had seen Bibich wines in America. In fact, over half of the winery's production is exported to the USA. That wasn't the real reason we made a lunch appointment though. What compelled us to pay the winery a visit was a scene in an episode of the now discontinued No Reservations.
In the episode about Coastal Croatia, Anthony Bourdain is enamored by the food and wine at Bibich winery. At the end of the episode, he stands up and having drunk too much wine, falls over and passes out.
Would we suffer the same fate as Anthony Bourdain during our visit?
We entered the winery and opted to sit outside. It was the perfect weather with a fresh breeze coming in. Plastovo is at about 200 meters in elevation and the Adriatic Sea is 10 kilometers away. This aids in creating a great climate for viticulture.
Bibich winery does a tasting lunch and dinner during the tourist season. Alen's wife Vesna is a trained chef. The food is molecular cuisine and is designed to enhance the quality of the wine. We've been to many wine-pairing dinners in the past but this one was distinctly different. "The food is prepared for the wine, to make the wine taste better," Alen told us.
Charine was skeptical at first as she isn't a big fan of molecular cuisine. As the plates rolled in one after another (you can scroll through the dishes in the Instagram post above), there was no denying it. Every dish had subtly intense flavors that enhanced the wine. Textures and flavor combinations are something that must be deliberately thought out for the tasting meals at Bibich.
The winery was very gracious at the tasting lunch. It was scheduled to be five courses but ended up being nine courses and 13 wines. We got a chance to sample a few of Alen's small production wines including the Bibich Bas de Bas Crno and Bibch Aleph. Bibich Bas de Bas Crno is a rich, single-vineyard wine made from Syrah and Merlot. The Aleph is an excellent Bordeaux blend made in good years with a hefty price tag to boot.
After the tasting lunch, we stepped into the tasting room. Alen opened up a few wines that we didn't taste during lunch, including his La Sin. It's one of the few varietal wines in Croatia made from the Lasina grape.
The lunch and tasting stretched out over three and a half hours. In other words, we sampled a ton of wine. We did make it out in better shape than Anthony Bourdain though.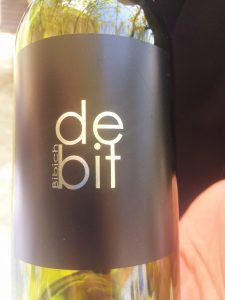 The wines that left the deepest impression on me were the ones made from the grape Debit. They aren't Bibich's finest wines but are unique and full of character. Debit is a Croatian grape. Folklore says that peasants paid off soldiers with wines made of Debit during the Napoleonic Wars.
Alen specializes in Debit and is one of only a handful of producers working with it. In fact, it's the wine that he himself drinks the most of. Alen makes several different versions of Debit including a sparkling wine, a single-vineyard version, an amber wine, and this entry-level offering.
This wine is pure fun. It is full of tangerine, flint, and caramel flavors. The acidity is crisp and the wine has a grapefruit finish. Its clean flavors are a perfect complement to seafood. I still don't understand why more producers don't work with this grape. With the warm weather and abundance of seafood on the Croatia coast, wines like this seem like a no-brainer.
4.1/5 (You can find out more about our scoring system on the START HERE page.)

I'm ecstatic that we made it through the tasting lunch alive as you can see.
---
You May Also Enjoy
The finest selection of
Croatian wines
available at:

Shipping is available EU-wide and to the UK.
************
Do you want to try Croatian wines?
If you're looking to savor the exquisite flavor of Croatian wines, look no further than wineandmore.com. With an abundance of options from different winemakers, it's easy to find exactly what your palate desires. Not sure which bottle is best for you? Try out one of their curated wine cases and discover the perfect vintage for any occasion!
************
Want to learn more about wine?
Are you ready to discover the wonderful world of wines? Come join us at wineandmore.com and let's explore the incredible selection of delicious wines together! We can't wait to share our passion for wine with you!
---
Disclosure:
Please note that the opinions expressed in this article are unsolicited and have not been paid for in any way by governmental bodies, enterprises, or individuals. We do not sell editorial content as that would destroy the legitimacy of our reviews and the trust between Exotic Wine Travel and its readers. On occasion, we extend the option of purchasing the wines we review. Some of these product links are set up through affiliate programs, which means Exotic Wine Travel gets referral credits if you choose to purchase the items via the links we provide.