BOND St. Eden & Vecina 2014
Reading Time: [est_time] Hello! Welcome to As Drunk by Exotic Wine Travel, a weekly column where we feature interesting wines that we encourage you to seek out. The reviews featured in this series may be written by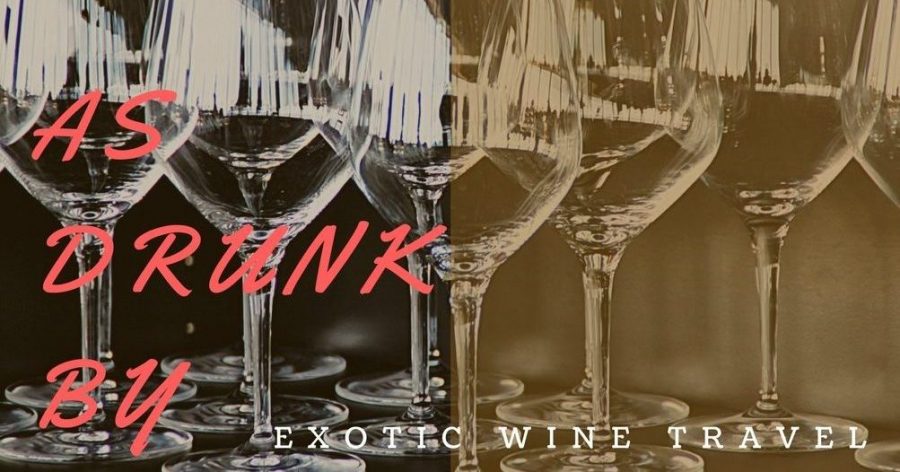 Reading Time: 1 minute
Hello! Welcome to As Drunk by Exotic Wine Travel, a weekly column where we feature interesting wines that we encourage you to seek out. The reviews featured in this series may be written by either one or the both of us. The featured wines can be from obscure or well-known wine regions. We hope that these wine recommendations will keep you gastronomically curious and your palate invigorated!
BOND St. Eden & Vecina 2014
Charine and I were present for the week of Premiere Napa Valley 2018. Prior to the auction, there were several tasting parties throughout the valley. We were especially fond of the Oakville AVA tasting. The first two wines we tasted at the party were two B Cellars Cabernet Sauvignons and these two offerings from Bond Estate.
Bond Estate is owned by Bill Harlan, who happens to own the legendary Harlan Estate. The idea of Bond is to make wines from five extraordinary sites in Napa Valley. Bonds has produced wine commercially since 1999. Both the St. Eden and Vecina locations are within the Oakville AVA. The Vecina bottling is the crown jewel of the estate.
Getting the chance to sample these two wines was a real treat for us. In general, we're not the type of people that chase majestic trophy wines. We prefer wines that will be drunk with friends and loved ones. However, being wine geeks, it's nice to taste the creme de la creme when it comes to wine. We spend a lot of time in lesser-known wine regions, so it's essential and beneficial to have an understanding of the world's benchmark wines.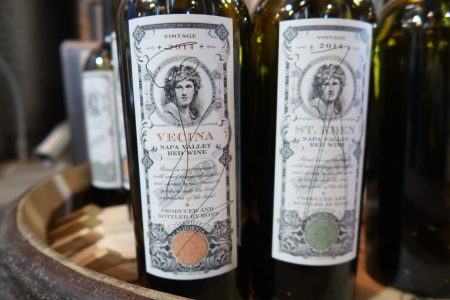 The Bond St. Eden 2014 is 100% Cabernet Sauvignon that is rich and plush. It's a huge wine with notes of dark cherry, tobacco, and a soy sauce component. It's round and silky on the palate with tannins that are highly developed at this stage. The Bond St. Eden is a big and muscular wine that calls for big meat. It drinks surprisingly well for how young it is. 
4.7/5 
Find or buy on Wine-Searcher.
The Bond Vecina 2014 is another massive wine. Full of tobacco, dark chocolate, and dark fruit. It's silky and refined on the palate with firm tannins that suggest it will age gracefully. It's a tad more structured than the St. Eden bottling. The Bond Vecina doesn't drink as smoothly as the St. Eden at this stage but it probably has more shelf life. 
4.8/5 
Find or buy on Wine-Searcher.
(You can find out more about our scoring system on the WINE RATING page.)
---
The opinions expressed in this article are unsolicited and have not been paid for in any way by governmental bodies, enterprises, or individuals. We do not sell editorial content as that would destroy the legitimacy of our reviews and the trust between Exotic Wine Travel and its readers.