Bordeaux\'s Best-Kept Secrets: A Guide To The Best Hotels To Stay In Bordeaux, France
Bordeaux is a stunning city in southwestern France, known for its rich history, stunning architecture, and of course, its world-famous wine. But aside from the obvious attractions, this vibrant city is home to a number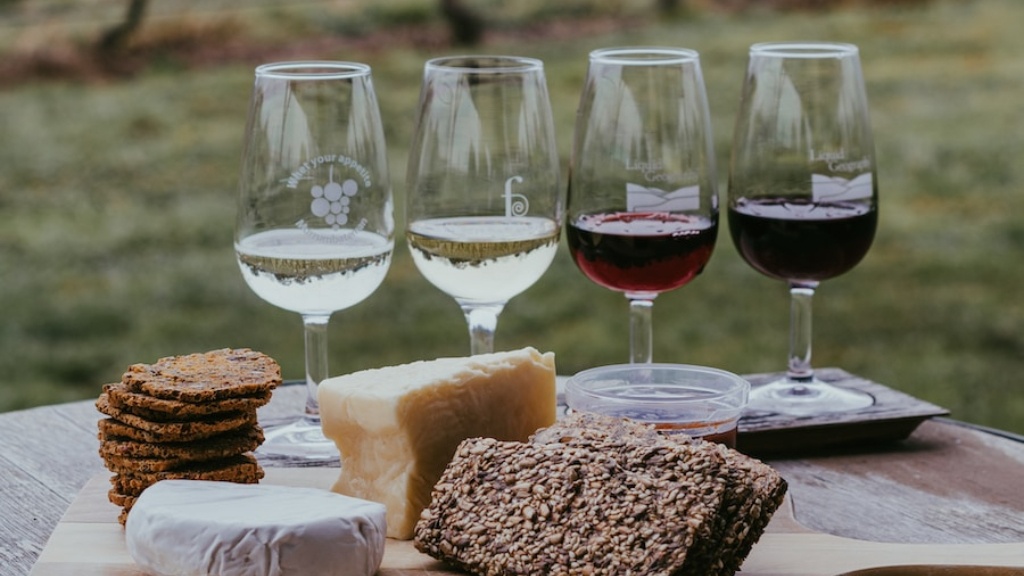 Bordeaux is a stunning city in southwestern France, known for its rich history, stunning architecture, and of course, its world-famous wine. But aside from the obvious attractions, this vibrant city is home to a number of hidden gems, including some of the best hotels in France. From charming boutique hotels to luxurious five-star accommodations, Bordeaux offers something for every traveler. In this article, we will take a closer look at some of Bordeaux\'s best-kept secrets – the top hotels in the city that will make your stay in this beautiful destination truly unforgettable.
First and foremost, let\'s start with the Grand Hotel de Bordeaux & Spa. This iconic five-star hotel is located in the heart of the city and is widely recognized as one of the best places to stay in Bordeaux. With its stunning neoclassical architecture, elegant interior design, and world-class amenities, the Grand Hotel de Bordeaux & Spa is truly a sight to behold. Guests can indulge in a spa treatment, take a dip in the rooftop pool, or enjoy a glass of wine on the terrace while taking in the stunning views of the city.
If boutique luxury is more your style, look no further than the Yndo Hotel Bordeaux. This stunning hotel is situated in an 18th-century mansion and boasts just 12 individually designed rooms, each with its own unique character and charm. Guests can enjoy the hotel\'s private garden and terrace, as well as high-end amenities such as Molton Brown toiletries and Nespresso machines in each room.
For those seeking a more low-key and budget-friendly option, the Hotel de Normandie is an excellent choice. This three-star hotel is located in a quiet residential area just a short walk from the city center. While the rooms may be on the smaller side, they are clean and comfortable, and the hotel offers a number of handy amenities such as free Wi-Fi and a continental breakfast served each morning.
Of course, no visit to Bordeaux would be complete without experiencing the city\'s famous wine culture. Lucky for you, the Hotel Vatel is located directly above the Bordeaux Wine School, making it the perfect place to stay for wine enthusiasts. The hotel itself is modern and stylish, with comfortable rooms and a number of unique features such as a rooftop terrace and 24-hour fitness center.
An excellent option for families, the Mercure Bordeaux Centre Ville is situated in a prime location just steps from the city\'s best attractions. The hotel offers spacious rooms with modern amenities, and children under 12 stay for free when sharing a room with their parents. The Mercure also has an on-site bar and restaurant, making it the perfect home base for exploring the city.
For those seeking a more intimate and peaceful atmosphere, the Hotel Saint-James is a wonderful choice. This boutique hotel is located in a historic building and features just 18 rooms, each uniquely decorated with a blend of classic and contemporary design elements. The hotel\'s gardens offer a tranquil escape from the hustle and bustle of the city, and the on-site restaurant serves up delicious traditional French cuisine.
Last but certainly not least, we have the Chateau Grattequina, a luxurious hotel located just a short drive outside of Bordeaux. This stunning 19th-century chateau has been beautifully restored and transformed into a hotel, complete with an outdoor swimming pool, on-site restaurant, and breathtaking views of the Garonne River. If you\'re looking for a truly luxurious escape, the Chateau Grattequina is the perfect choice.
The Benefits of Staying in a Boutique Hotel in Bordeaux
When choosing where to stay during your trip to Bordeaux, there are many factors to consider. One option that has become increasingly popular in recent years is staying in a boutique hotel. But what exactly is a boutique hotel, and what are the benefits of staying in one?
As the name suggests, boutique hotels are small, intimate properties that typically offer personalized service, stylish design, and a unique ambiance. Unlike larger chain hotels, boutique properties often have a distinct personality and are designed to appeal to travelers who value originality and creativity.
One of the main benefits of staying in a boutique hotel in Bordeaux is the chance to experience a more authentic side of the city. Many of these properties are housed in historic buildings that have been lovingly restored, giving guests a glimpse into the city\'s rich cultural heritage. Additionally, boutique hotels often have a closer relationship with the local community, allowing guests to connect with the area\'s people, culture, and cuisine in a more meaningful way.
Another advantage of staying in a boutique hotel in Bordeaux is the personalized service you\'ll receive. Unlike larger chain hotels, boutique properties typically have a smaller staff-to-guest ratio, meaning you\'ll receive more individual attention and care. Whether you need help booking a restaurant reservation, arranging a taxi, or simply want recommendations on the best things to see and do in the city, the staff at a boutique hotel will be more than happy to assist.
Finally, boutique hotels in Bordeaux often offer more unique and memorable experiences than larger chain properties. From wine tastings and cooking classes to art exhibitions and live music performances, boutique hotels frequently host events that are tailored to their guests\' interests and passions. These events not only enhance your stay but also offer the chance to meet like-minded travelers and make new friends.
All in all, staying in a boutique hotel in Bordeaux is an excellent way to get the most out of your visit to this beautiful city. Whether you\'re looking for a unique and intimate escape or simply want to indulge in a little luxury, there\'s a boutique property in Bordeaux that\'s perfect for you.
How to Choose the Perfect Hotel in Bordeaux
Choosing the right hotel can make all the difference when it comes to enjoying your trip to Bordeaux. With so many options available, it can be hard to know where to start. Here are some tips to help you choose the perfect hotel for your needs.
First and foremost, consider your budget. Bordeaux offers a range of accommodations, from budget-friendly hostel rooms to luxurious five-star hotels. While it may be tempting to splurge on the fanciest property you can afford, keep in mind that there are many excellent hotels at every price point. Be realistic about what you can afford, and don\'t forget to factor in other expenses such as food and transportation.
Next, think about location. Bordeaux is a relatively compact city, but depending on your itinerary, you may want to choose a hotel that\'s close to specific attractions or neighborhoods. For example, if you plan to spend most of your time exploring the historic city center, look for a hotel that\'s within walking distance.
When it comes to amenities, think about what\'s important to you. Is a pool or spa a must-have? Do you prefer larger hotels with plenty of on-site restaurants and bars, or do you prefer a smaller property with a more intimate atmosphere? Consider your priorities and choose a hotel that offers the amenities you\'re looking for.
If you\'re traveling with specific needs, such as a family or a pet, make sure to choose a hotel that can accommodate them. Many properties in Bordeaux offer family-friendly rooms and services, and some even allow pets.
Finally, read reviews from other travelers. Sites such as TripAdvisor and Booking.com are excellent resources for finding honest opinions from people who have stayed at the hotels you\'re considering. Pay attention to both positive and negative reviews and look for patterns in the feedback. If multiple reviewers mention the same issue, such as uncomfortable beds or poor air conditioning, it\'s a sign that the problem may be widespread.
By considering your budget, location, amenities, and other needs, and reading reviews from other travelers, you can choose the perfect hotel for your stay in Bordeaux.
Exploring Bordeaux\'s Wine Culture
It\'s no secret that Bordeaux is a wine lover\'s paradise. With over 116,000 hectares of vineyards and 7,000 wine-producing chateaux, the city is one of the most important wine regions in the world. Whether you\'re a seasoned wine connoisseur or simply appreciate a good glass of red, exploring Bordeaux\'s wine culture is an absolute must.
One of the best ways to experience Bordeaux\'s wine culture is to visit some of the city\'s many wine bars and cellars. La C.U.V, located in the chic Chartrons neighborhood, is a popular spot for wine lovers thanks to its impressive selection of rare and unusual wines. Other popular wine bars include Wine More Time, a cozy and stylish bar located in the heart of the city, and La Compagnie des Vins Surnaturels, a trendy spot known for its extensive wine list and expert staff.
If you\'re interested in learning more about the wine-making process, a visit to one of the many chateaux in the region is a must. Some of the most popular include Chateau Margaux, Chateau Mouton Rothschild, and Chateau Lafite Rothschild, all of which offer guided tours and tastings. For a more unique experience, consider visiting lesser-known chateaux in the region, such as Chateau de Pressac, which offers a range of tours and tastings in a historic setting.
Another way to experience Bordeaux\'s wine culture is to attend one of the city\'s many wine-related events. The annual Bordeaux Wine Festival, held each summer, is an excellent opportunity to sample the region\'s best wines and food while taking in live music and other cultural events. Other wine-related events include the Grand Tasting, a two-day event held each December that features tastings of over 350 wines, and the Fête de la Fleur, an annual event held in June to celebrate the region\'s grape harvest.
Whether you prefer to sample wines at a cozy bar, visit historic chateaux, or attend wine-related events, Bordeaux\'s wine culture is not to be missed. With so many opportunities to learn and experience, it\'s easy to see why this city is considered one of the world\'s best wine destinations.
The Best Ways to Explore Bordeaux\'s Outdoor Spaces
While Bordeaux is undoubtedly known for its stunning architecture, rich history, and world-famous wine, the city is also home to many beautiful outdoor spaces waiting to be discovered. From parks and gardens to waterfront promenades, exploring Bordeaux\'s outdoor spaces is the perfect way to take in the city\'s natural beauty while enjoying the fresh air and sunshine.
One of the most popular parks in Bordeaux is the Jardin Public, a 19th-century park located in the city center. This stunning park, which spans over 28 hectares, features beautifully manicured gardens, a lake, and several playground areas for children. The Jardin Public is also home to a number of historic buildings, including the Natural History Museum, which is housed in a beautiful 18th-century mansion.
For those interested in taking a stroll along the waterfront, the Quai des Chartrons is a must-visit. This bustling promenade is lined with cafes and shops and offers stunning views of the Garonne River. If you\'re feeling adventurous, consider renting a bike or taking a guided tour to explore the area even further.
If you\'re looking for a more tranquil escape, head to the Parc Bordelais. This expansive park, located in the residential Caudéran neighborhood, spans over 28 hectares and features a beautiful lake, gardens, and a large playground for children. The Parc Bordelais is a popular spot for picnics and family outings and is also home to the city\'s public swimming pool.
For a truly