Boškinac Wines: Gegić 2016 and OCU 2015
Reading Time: [est_time] Hello! Welcome to As Drunk By Exotic Wine Travel, a weekly column where we feature wines that are worth noting. The reviews featured in this series may be written by either one or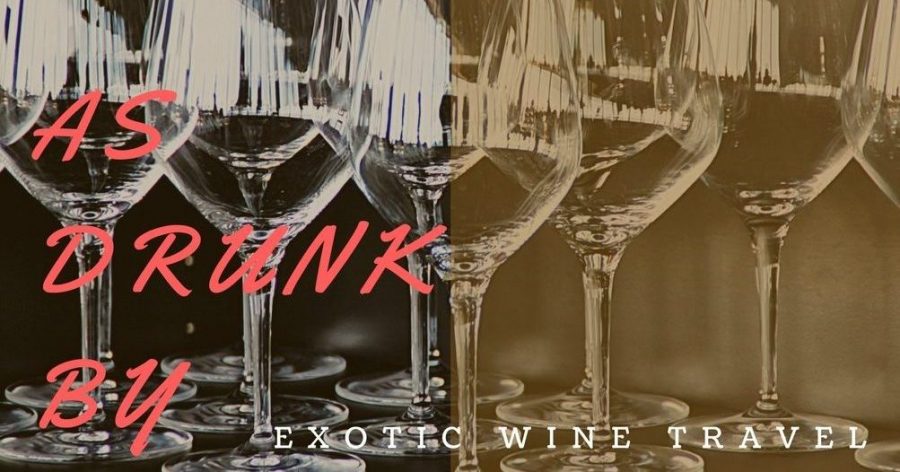 Reading Time: 3 minutes
Hello! Welcome to As Drunk By Exotic Wine Travel, a weekly column where we feature wines that are worth noting. The reviews featured in this series may be written by either one or the both of us. The featured wines can be from obscure or well-known wine regions. We hope that these wine recommendations will keep you gastronomically curious and your palate invigorated!
 
Boškinac Hotel, Winery & Restaurant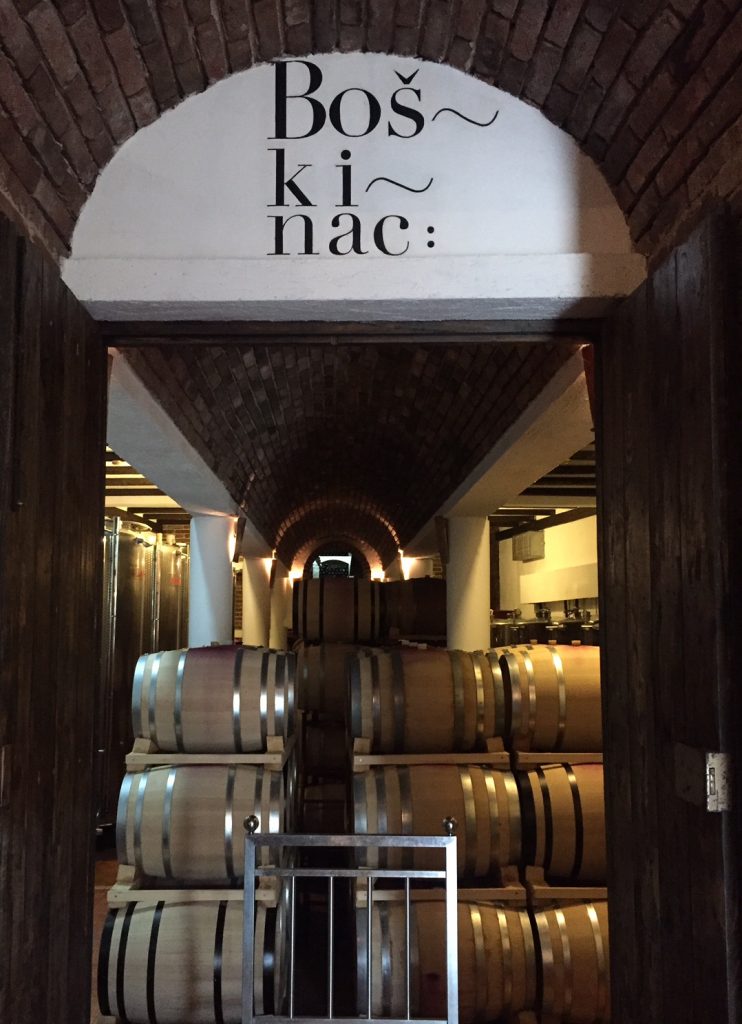 Located on the Pag island, Boškinac is one of Croatia's leading culinary hot spots. Owner/Chef/Winemaker Boris Šuljić is making a splash in the gastronomy scene with this one-stop venue and it's not by any coincidence that Boškinac Hotel, Winery & Restaurant is located in "Croatian Ibiza". Boris is also the founder of Kalypso Club, the pioneer of the world-famous Zrće beach's club scene. As a serial entrepreneur in the service and entertainment industries, Boris is sure-footed when it comes to delivering the "wow" experience. Established in 2001, the Boškinac estate has welcomed many high-profile visitors, including Anthony Bourdain.
 

It's been a long day! We checked out of our apartment at 11AM, collected our rental car, had lunch, started driving from Zagreb, and arrived on the Pag Island only at 430PM. Check out the views from our ride! Croatia is beautiful.
It took significant effort to reach Boškinac as we were departing from Zagreb, the capital city of Croatia. But the effort was well-cushioned by moments that were extremely rewarding to the sensory department.
Over the course of three days and two nights, we stuffed ourselves with the best that Boškinac had to offer. The Boškinac restaurant delivers a modern rendition of the Pag island cuisine. Here you wouldn't find robust jus or abstruse mixture. The ingredients are seemingly kept to a minimum, which allows for refined flavors that do not cross the line into being highbrow. The dishes are only lightly seasoned, giving space to the pure, fresh ingredients to shine. Most of the creative effort is injected into the textural construction and presentation, as you can observe in the photos below.
(Scroll through the two feeds below for photos of the dishes.)
 

Some a la carte dishes we tried at Boškinac: 1. Cuttlefish strips sous vide / cuttlefish coral / caviar / cuttlefish ink spaghetti. 2. Three parts of Pag lamb prepared in three different ways. 3. Wild berries with yoghurt cream. 4. Fish stew / prawns / potatoes / carrots. 5. Squid stew with polenta & garlic crisps.
 

Wine-pairing degustation dinner on our last night at Boškinac. Really stellar food!
The breakfast at Boškinac is just as elaborate as the dinner tasting menu, with a selection of the world-famous Pag cheeses. The cheeses run the gamut from soft to hard, aged to young, and pure to herb-infused.
(Scroll through the feed below for photos of the Boškinac's breakfast spread .)
 

All food snaps today! We had the opportunity to spend 3 days at Boškinac hotel, winery & restaurant and were completely blown away by the food! These are 3 highlights from our breakfast spread: local Pag cheeses, local cured meat, and scrambled egg presented with so much attention to detail.
Boškinac Gegić 2016
Find and buy at wineandmore.com
Gegić is a Croatian wine grape native to the island of Pag. There are currently only two producers working with this grape and they are Boškinac and Vina Otoka Paga. Gegić is known to produce irregular yields and as a result, its plantings have shrunk considerably. Boris continues to work extensively with this grape because he believes in its potential.
Our first taste of Gegić 2016 was a tank sample and it showed promise. Now that it is in the bottle, it's something to admire. Flavors of pine, pineapple, ripe peach, green herb, and mineral. It's round in the mouth and dashes into every corner with flavors and salinity. A wine that makes us crave seafood.    
4.0/5   (You can find out more about our scoring system on the START HERE page.)
 
Boškinac OCU 2015
Find and buy at wineandmore.com
Boris also makes a macerated white wine from a blend of Chardonnay, Sauvignon Blanc, Gegić, and another Dalmatian grape called Debit. The wine is named OCU, which means "to father". It's a wine that pays homage to Boris's father and grandfather who were making this style of wine in accordance with Pag's wine tradition. The tasting note is appended to the feed below.
4.2/5  (You can find out more about our scoring system on the START HERE page.)
 

Weeeee they are pouring wine-by-the-glass from a magnum bottle! 🙆🏻 Boskinač Ocu 2015 is a blend of Chardonnay, Sauvignon Blanc, Debit, and Gegić. The last two are Croatian varieties. 21 days of maceration. 6 months in oak before bottling. The result is an amber wine with medium frame, refreshing acidity, and white tea-like astringency. Aromas of summer flower, ginger, caramel, and marshmallow. Orange pith and citrus flavors on the palate. I don't come across many amber wines with pronounced oak flavors, and definitely welcome the toasty sweetness that the oak lends to this wine.
The finest selection of
Croatian wines
available at:

Shipping is available EU-wide and to the UK.
************
    Do you want to try Croatian wines?    
If you're looking to savor the exquisite flavor of Croatian wines, look no further than wineandmore.com. With an abundance of options from different winemakers, it's easy to find exactly what your palate desires. Not sure which bottle is best for you? Try out one of their curated wine cases and discover the perfect vintage for any occasion!
************
Want to learn more about wine?
Are you ready to discover the wonderful world of wines? Come join us at wineandmore.com and let's explore the incredible selection of delicious wines together! We can't wait to share our passion for wine with you!
---
You May Also Enjoy
Amber Revolution by Simon Woolf
15 Amber Wines (Orange Wines) to Try in Croatia
Croatian Wine: 10 Refreshing White Wines to Try
Disclosure: Boris offered us a complimentary full-board stay at Boškinac hotel, but we were under no obligation to review the hotel or the wines. The opinions expressed in this article are unsolicited and have not been paid for in any way. We do not sell editorial content as that would destroy the legitimacy of our reviews and the trust between Exotic Wine Travel and its readers.