Brkić Plava Greda 2015 & Limousine 2007
Reading Time: [est_time] Hello! Welcome to As Drunk by Exotic Wine Travel, a weekly column where we feature interesting wines that we encourage you to seek out. The reviews featured in this series may be written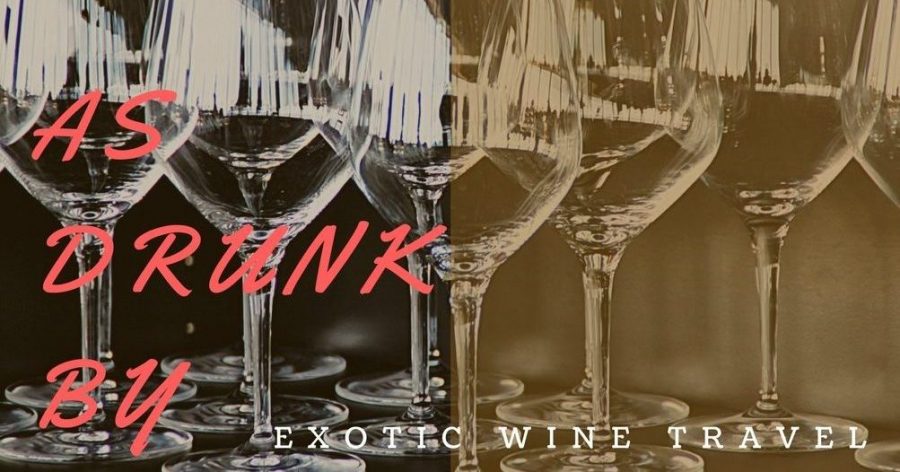 Reading Time: 2 minutes
Hello! Welcome to As Drunk by Exotic Wine Travel, a weekly column where we feature interesting wines that we encourage you to seek out. The reviews featured in this series may be written by either one or the both of us. The featured wines can be from obscure or well-known wine regions. We hope that these wine recommendations will keep you gastronomically curious and your palate invigorated!
Brkić Winery
Bosnia Herzegovina is not the first country that comes to mind when talking about wine. However, there is a long history of winemaking there especially in Eastern and Western Herzegovina which both experience Mediterranean climates. There are some exciting wines being made there from indigenous grape varieties. Brkić is one of the producers leading the quality revolution.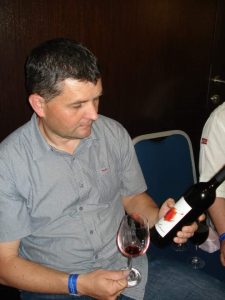 Josip Brkić (in the photo above) makes around 25,000 bottles of wine from his family's vineyards in Western Herzegovina, near Mostar. After his father passed away, Josip converted the vineyards from conventional to biodynamic farming. He works with two indigenous varieties, Blatina and Žilavka. His cellar is small, yet humble and he churns out some impressive juice. Josip's amber wine Brkić Mjesečar is made from Žilavka and was among our top wines of 2016.
We first came across Brkić wines in the Spring of 2016 at a wine bar in Sarajevo. During a flight of local wines, the examples from Brkić stood out the most. We decided to visit the Brkić cellar and became hooked, we now make the effort to drink Brkić wines whenever we get the chance.
Blatina
The red grape that Brkić works with is Blatina. While the white grape Žilavka grows in all of Herzegovina, Blatina only grows in Western Herzegovina. The vines of Blatina only have female flowers and cannot self-pollinate. Because of this, Blatina is often planted with Alicante Bouchet, Trnjak, or Vranac, which means some of these grapes end up in wines varietally labeled as Blatina.
I became quite fond of the grape. The wines are soft, fruity, with a touch of earthiness. The flavors remind both of us as a mish-mash of Gamay and Sangiovese. What sticks out the most is the juicy acidity that these wines possess. With or without food, Blatina is easy to drink and is sure to please many palates.
Both the Brkić Plava Greda and Brkić Limousine are made with Blatina.
Brkić Plava Greda 2015
Light ruby in color. Beautiful nose of strawberry, raspberry, minerals, chocolate, and a hint of white pepper. This spent 18 months in oak and the wood doesn't come up on the nose but shows up on the palate, it will settle down in time. Medium bodied with soft, fine-grained tannins. Drinking well now, but Plava Greda wines can age gracefully in the medium term and this vintage should be no exception. 
4.0/5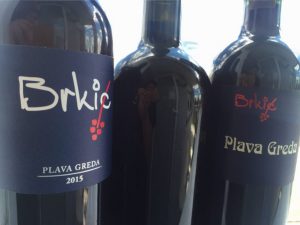 Brkić Limousine 2007
This is 100% Blatina hand selected and aged for 3650 days (10 years) in Slavonian oak. One 225 L barrel was made. It is dark and dense for Blatina. Full of chocolate, red fruit, and a touch of baking spice. Full bodied for Blatina and showing wonderful aging notes. The acidity is high and has preserved the wine well, it tastes much younger than 10 years old. Round and developed tannins with a long finish – it has the texture of a Rioja Gran Reserva.
4.2/5 
(You can find out more about our scoring system on the START HERE page.)
The finest selection of
wines available at:

Shipping is available EU-wide and to the UK.
************
    Do you want to try Bosnian and Herzegovinian wines?    
If you're looking to savor the exquisite flavor of Bosnian and Herzegovinian wines, look no further than wineandmore.com. With an abundance of options from different winemakers, it's easy to find exactly what your palate desires. Not sure which bottle is best for you? Try out one of their curated wine cases and discover the perfect vintage for any occasion!
************
Want to learn more about wine?
Are you ready to discover the wonderful world of wines? Come join us at wineandmore.com and let's explore the incredible selection of delicious wines together! We can't wait to share our passion for wine with you!
---
Disclosure: The opinions expressed in this article are unsolicited and have not been paid for in any way. We do not sell editorial content as that would destroy the legitimacy of our reviews and the trust between Exotic Wine Travel and its readers.