Brovia Barolo Garblèt Sue' 2008
Reading Time: [est_time] Welcome to As Drunk By Exotic Wine Travel, a weekly column where we feature wines that are worthy of your attention. The wine reviews featured in this series may be written by either one or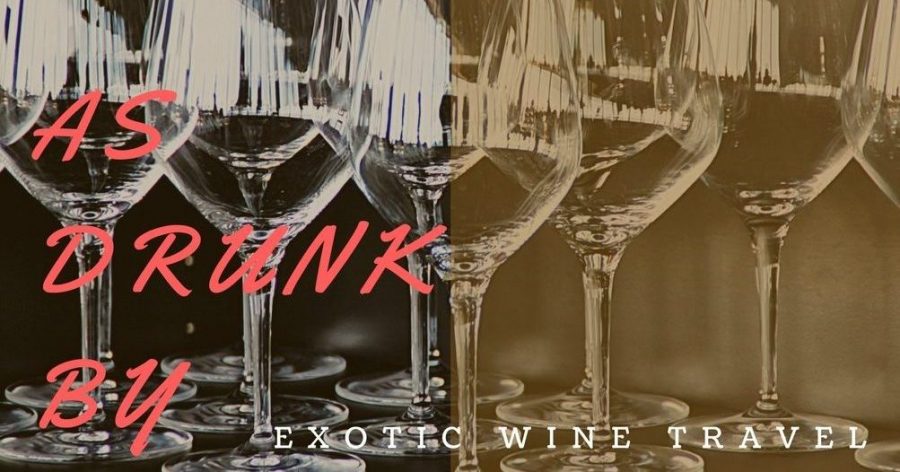 Reading Time: 1 minute
Welcome to As Drunk By Exotic Wine Travel, a weekly column where we feature wines that are worthy of your attention. The wine reviews featured in this series may be written by either one or the both of us. The featured wines can be from obscure or more well-known wine regions. Sit back, grab a glass, and discover new and exciting wines with us!
Brovia, Barolo Garblèt Sue' 2008
Italian wine was my first love in the world of wine. In graduate school, I was on a backpacking trip through Europe. My friends and I ordered a liter of house wine in Lucca and I was hooked after the first smell. In Singapore, Charine and I used to frequent Italian wine-pairing dinners weekly, which cultivated my love further for the country's wine. Getting deeper and deeper into Italian wine, it was only a matter of time before I experienced Barolo.
Barolo holds a special place in my heart. It was the first wine region we tasted through after leaving our stable careers in May 2015 to travel around the world. Barolos were also the first fine wines that I really sunk my teeth into. After tasting this Nebbiolo-based wine for the first time, I was hooked and there was no turning back. While much of the wine world bows to the altar of Pinot Noir, I stay faithful to Nebbiolo.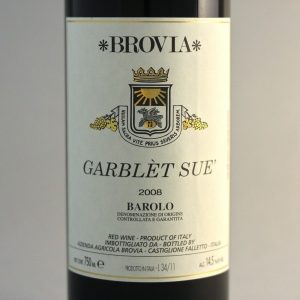 I drank this Brovia Barolo by myself on a Thursday evening. There is a wine shop in Singapore with a sitting area that I often frequented. It was my sanctuary of solitude after long days in the clinic. After purchasing this bottle, it was decanted and I went to work on my laptop.
After an hour, I poured the wine into my glass and took a whiff – woowwza! I spent ten minutes straight of simply smelling the wine. The wine is packed with flavors of tar, leather, cranberry, hazelnuts, and earth. There are many layers on the palate and the small tannins guide the long finish – it's extremely textured. The wine sways back and forth, between earth and fruit throughout the bottle, which is truly astonishing.
To this day, this is the best bottle of Barolo that I have ever drunk. There have been a couple of examples that came close but none with this depth of flavor. Brovia also makes an excellent entry level Nebbiolo d' Alba Valmaggione that is highly recommended.
4.8/5 (You can find out more about our scoring system on the START HERE page.)
* Photo courtesy of domainela.com 
---
Disclaimer: The ideas expressed in this article are personal opinions and are not associated with any sponsors or business promotions.