Cult Wine from… Virginia?
Reading Time: [est_time] How can an American wine be exotic? Besides New York state, can great wine, or even cult wine, be made on the East Coast? One winery says that it can be done and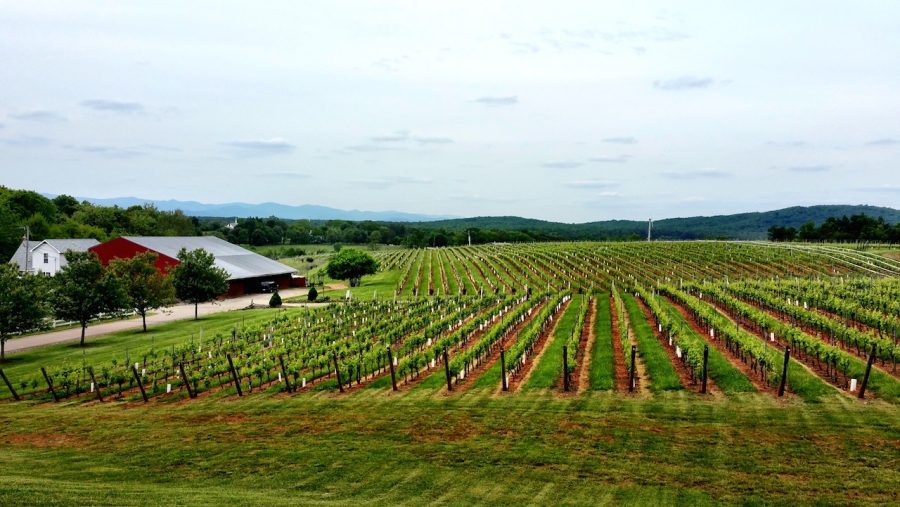 Reading Time: 2 minutes
How can an American wine be exotic? Besides New York state, can great wine, or even cult wine, be made on the East Coast? One winery says that it can be done and has been building up good press over the last few years. The Washington Post published an article in 2015 where the author drank a Virginia wine next to a 2011 Screaming Eagle, and the Virginia wine stacked up pretty well.
Charine and I just got back from our breakneck trip through Ex-Yugoslavia. The day after we landed in Michigan, we got into a car and drove to Washington DC to attend a tasting of Armenian wines at the Smithsonian Institute. Since we were in the area, I wanted to see two old friends Kevin and Meggen from graduate school who now reside in Virginia. Being so close to the vineyards, it made sense to wander into the Virginia wine region. It was evident that the locals are so proud of their wine scene. They constantly reminded us that they are the fifth-ranked wine-producing state in the USA.
We tasted a boatload of Virginian wines over a few days. A very small number of good wines and a lot of below average  wines, plus two or three excellent wines. A lot of the wines had too much residual sugar and I felt like I could almost taste the humidity of the growing season in the wines.
Our last appointment was with the "Cult Wine" producer of Virginia: RdV Vineyards. The winery sits on an impressive estate on the eastern slopes of the Blue Ridge Mountains and has a southern (USA Southern) plantation kind of feel to it. They produce three wines: a right bank Bordeaux blend named "Rendezvous", a left bank blend named "Lost Mountain", and a less expensive blend of the leftover juice from the previous two named "Friends and Family." A tasting there must be scheduled and is priced at USD 50. I figured if the tasting was that much, we might as well skip it and just purchase a bottle to see how it develops.
We showed up and since two groups of tasting were going on, they let us sit down and poured us samples from a few vintages to try before we purchase the wine. We tasted the Rendezvous and Lost Mountain from 2010, 2011, and 2012. We ended up buying our favorite of the bunch.
Virginia's Cult Wine: RdV Vineyards Lost Mountain 2012
This winery is going for exclusivity with the RdV Rendezvous priced at 75 USD and the RdV Lost Mountain at 95 USD in the cellar. While we didn't love all the vintages, there was no doubt that they were all well-made wines. The 2012 RdV Lost Mountain was softer than the RdV Rendezvous from the same vintage. The nose is shy but the palate is a fantastic blend of red fruit, namely cherry, with some forest berry notes mixed in. There are some capsicum, earth and graphite characteristics present. The wine has a rich texture, high acidity and powerful tannins. All signs point to the aging potential of this wine. We later found out Jancis Robinson scored this vintage 17.5/20.
We will hold our bottle for three to five more years before opening it. While not cheap, it really is an interesting and good wine. It definitely does not taste like a fruit-forward Californian Cabernet blend, neither an earthy Bordeaux—although it leans more towards the latter. Have you tried this cult wine?
Related Articles
The Washington Post: Is a wine that costs four digits worth it? There's only one way to find out.
Check out this video where we tasted another Virginian wine, Early Mountain Novum 2013.
Disclaimer: The ideas expressed in this article are personal opinions and are not associated with any sponsors or business promotions.