Cape Town Wine Country: A Guide To South Africa\'s Vineyards
South Africa\'s wine country is gaining international recognition for producing some of the world\'s best wine, with Cape Town being the epicenter of the country\'s wine culture. The region\'s 365-year history of wine production has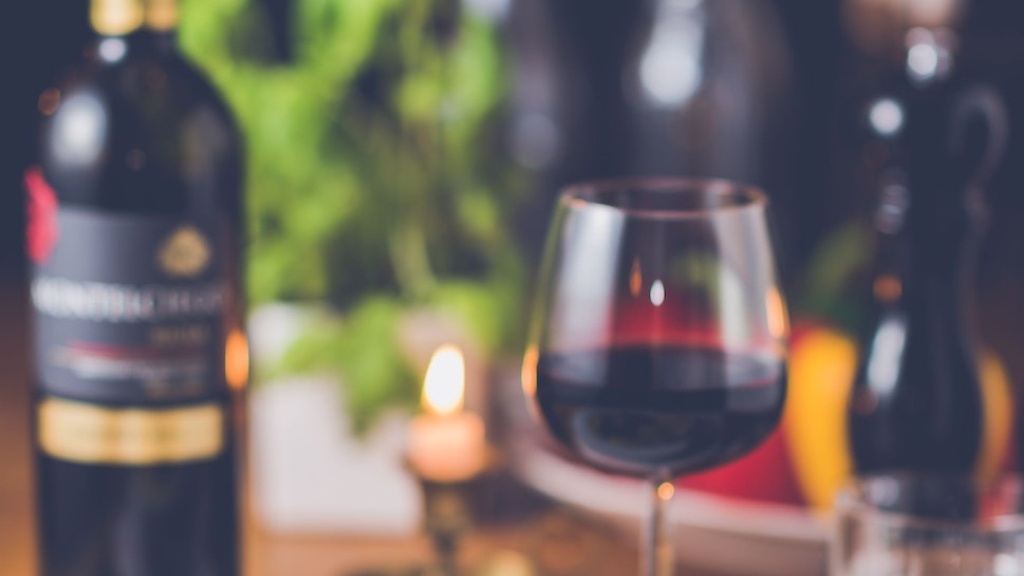 South Africa\'s wine country is gaining international recognition for producing some of the world\'s best wine, with Cape Town being the epicenter of the country\'s wine culture. The region\'s 365-year history of wine production has resulted in a diverse range of vineyards and wines that are tailored to suit every type of wine lover.
Cape Town boasts of more than 200 vineyards, each offering its unique blend and taste of wine. The region produces a wide range of wines, including Shiraz, Sauvignon Blanc, Pinotage, and Chenin Blanc. These wines have grown to become award-winning labels favored by wine experts globally.
Wine tourists flock to the region throughout the year, in particular, during the harvest season between January and April. The season presents an opportunity for visitors to see firsthand how wines are produced while indulging in the breathtaking views of the vineyards.
It\'s recommended to take a guided tour when touring the vineyards. The guides provide visitors with insightful knowledge of the wines, winemaking processes, and the history of wine production in the region. This sets the mood for an unforgettable experience that is both informative and enjoyable.
Vineyards like the Stellenbosch Wine Route have gained popularity for their remarkable wine tastings and picturesque scenery that presents a perfect backdrop for events like weddings and corporate retreats. The wine route has nine wineries, each having something unique to offer, including world-class restaurants, wine museums, and quaint souvenir stalls.
Franschhoek, another vineyard in Cape Town, has become a go-to destination for wine aficionados. The vineyard is known for its superior quality of wines, which are produced using traditional French winemaking techniques. Franschhoek is home to several excellent restaurants, making it an excellent destination for foodies looking for an exquisite culinary experience.
Wine tasting in Cape Town presents a great opportunity to indulge in the local cuisine. Cape Town is famed for its rich and diverse culinary culture, from the spicy Cape Malay curries to the flame-grilled meat dishes that go well with a glass of Shiraz. Beyond the vineyard experience, visitors can take a cooking class to learn how to prepare local cuisine.
In conclusion, there\'s no denying that Cape Town\'s wine country is a must-visit destination for wine lovers. From world-class restaurants to stunning vineyards and wines, the region provides a unique blend of experiences that will leave a lasting impression on anyone who visits. So why not pack your bags and head to Cape Town to explore the region\'s wine culture and indulge in the delicacies on offer?
—
H2 Tag 1: The wine-making process in Cape Town
Wine production in Cape Town is a tedious process that requires precision and patience. The process starts with cultivating and harvesting the grapes, which are then crushed and fermented to make wine. The type of grape, climate conditions, and winemaking style all influence the wine\'s taste and quality.
After the grapes are harvested, they are crushed to extract the juice, which is then fermented. Red wines require a maceration process, where the grape skins are left in contact with the juice for several days to achieve the ideal tannin and color.
White wines are fermented without the skins, and the juice is clarified by settling, filtration or continuous centrifugation. The fermented wine is then aged to achieve the desired complexity and palate.
—
H2 Tag 2: The history of wine production in Cape Town
Cape Town\'s wine production history dates back to the 17th century when planting vines was a way to supply wine to the Dutch East India Company fleets that sailed past the Cape. The region\'s ideal weather and fertile soils attracted European immigrants, who brought in new varieties of grape vines and introduced advanced winemaking techniques.
The wine industry took off in the 19th century, with Cape Town becoming the leading producer of wine in the country. The industry experienced a decline in the 20th century, but with the advent of democracy in South Africa, the industry has resurged, with Cape Town taking center stage.
Today, the region prides itself on being a prominent producer of high-quality wines, attracting international attention and boosting tourist numbers in the area.
—
H2 Tag 3: Why South African wine is unique
South African wines are distinct due to their unique terroir, which is characterized by soil composition, climate, and topography. The region\'s landscape varies from riverine valleys and mountainous areas to forested and semi-arid regions, which contributes to different tastes and aromas of wine.
South Africa\'s wine production is both a blend of old and new-world techniques. The industry has adopted modern winemaking practices that make use of stainless steel tanks, temperature control, and oak barrels to age wine. The winemakers have also experimented with grapes and styles traditionally used in winemaking, resulting in a unique blend of wines that are distinct from other countries.
—
H2 Tag 4: Sustainable wine production in Cape Town
Cape Town\'s wine industry is committed to environmentally sustainable wine production practices. Many wineries in the region have adopted eco-friendly practices like reducing water usage in wine production, minimizing the use of pesticides and herbicides, and adopting energy-efficient technologies.
Sustainable wine production is not only environmentally beneficial but contributes to producing high-quality wine. The winemakers are keen on preserving the region\'s natural ecology, which ensures that the wine produced is a true reflection of Cape Town\'s unique terroir.