Cavas Valmar Cabernet Sauvignon 2011
Reading Time: [est_time] Hello! Welcome to As Drunk By Exotic Wine Travel, a new weekly column where we feature wines that are worth noting. The reviews featured in this series may be written by either one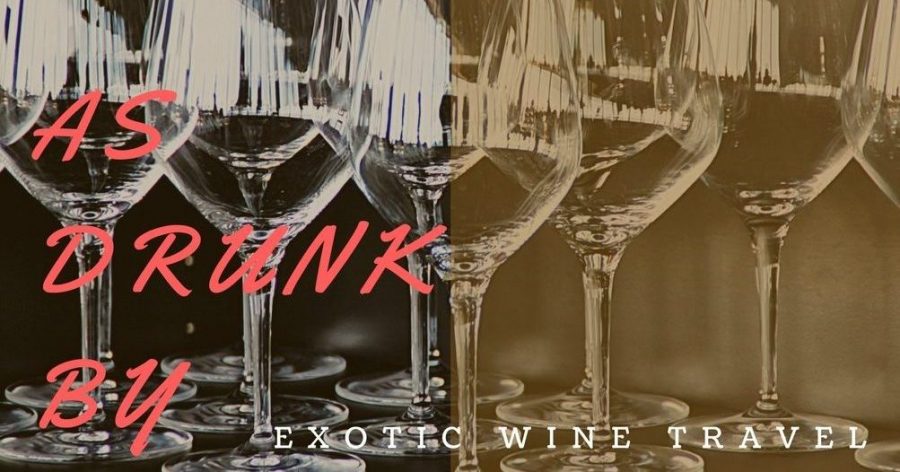 Reading Time: 2 minutes
Hello! Welcome to As Drunk By Exotic Wine Travel, a new weekly column where we feature wines that are worth noting. The reviews featured in this series may be written by either one or the both of us. The featured wines can be from obscure or well-known wine regions. We hope that these wine recommendations will keep you gastronomically curious and your palate invigorated!
Cheers, Charine
Oh Vino de México
Matt and I struggled through our first few days in Mexico. Most of the wines we tasted were jammy, over-extracted, over-oaked, and lacking structure and grip. Consequently, when we spotted a row of Alvaro Palacios Camins del Priorat 2013 at our neighborhood Walmart in the first week of our stay, we bought everything. Yes, the whole row, a whole case.
However, just as I was going to make that Priorat the default dinner's wine whilst in Mexico, I was acquainted with Cavas Valmar winery. Indeed, I was saved from succumbing to bigotry and the sick-mindedness of drinking Spanish wine in Mexico every day.
Canvas Valmar is a pioneer of Mexico's modern wine industry. In the book The Oxford Companion to Wine, Jancis Robinson refers to the winery as one of the most important wineries in Mexico. Fernando Martian is the owner and winemaker. Together with his daughter Nicole Martain (also the owner of Valle de Tintos; refer to notes below), the father-and-daughter team is offering a voice to an unsung wine country.
Cavas Valmar, Cabernet Sauvignon, 2011

The grapes for this wine were sourced from Valle de Santo Tomas. Vinified without acidification and aged in French oak barrique for 24 months. Bouquet of fresh red cherry, white pepper, mint, violet, and a hint of green pepper. Juicy on entry, then vibrant in the middle, with a fine-grained texture to the flavors of red fruit, clove, and sweet tobacco. Impressive length and lift. This Cabernet Sauvignon is on the lean side but it is not hard, as it gets sufficient balance and intensity of fruit and tertiary notes. It reminds me of a medium-bodied Cabernet Sauvignon from the Mediterranean. Highly drinkable now but will continue to evolve nicely across the next five years.
Food pairing: Red meat, grilled fish with cream pasta, or taco.
Retail Price: 500 Peso/USD 25. Available in Mexico and USA.
Wine, Age, and More
During our visit, we had the opportunity to taste more than 10 different wines from the Cavas Valmar's portfolio, including the Cavas Valmar Cabernet Sauvignon in several vintages. Besides the 2011 vintage, the 1997 bottle also stood out to us with its alluring bouquet of leather, cordyceps, chicken concentrate, and lively penetration of fruit. The year of 1997 was touted as the best year for Cabernet Sauvignon in the wine region of Baja California. We also tasted a 1997 Cabernet Sauvignon from Chateau Camou, which was made under the guidance of Michel Rolland. Both examples of 1997 Cabernet Sauvignon delivered weight and punch and are ranked amongst our top wines of Mexico.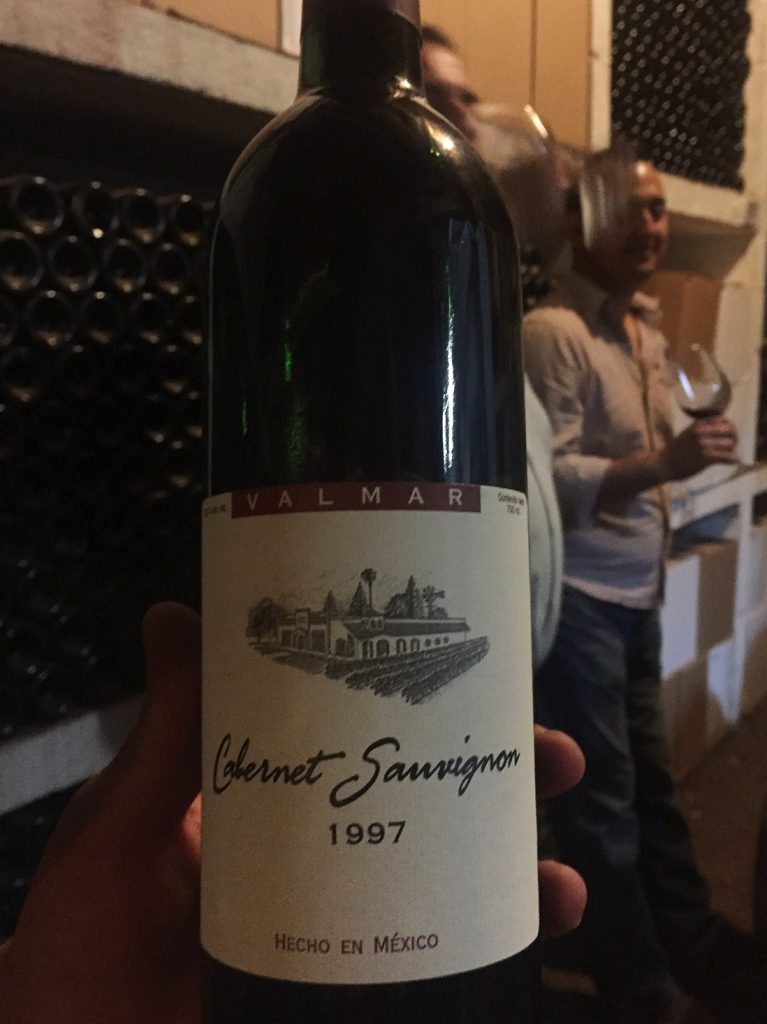 Notes: 
Our initial negative impression of Mexican wine was but a knee-jerk response. During our three-month stay in the country, we tasted hundreds of wines and discovered many gems and producers that are worth seeking out wherever you are in the world. We will continue to share more about them with you.
In 2016, Nicole Martain started a new winery called Valle de Tintos with her husband Alvaro Romero. It's another winery in Mexico that we enjoy drinking from.
---
The opinions expressed in this article are not associated with any sponsors or business promotions.