Château Kefraya, Comte de M 2011
Reading Time: [est_time] Hello! Welcome to As Drunk by Exotic Wine Travel, a weekly column where we feature interesting wines that we encourage you to seek out. The reviews featured in this series may be written by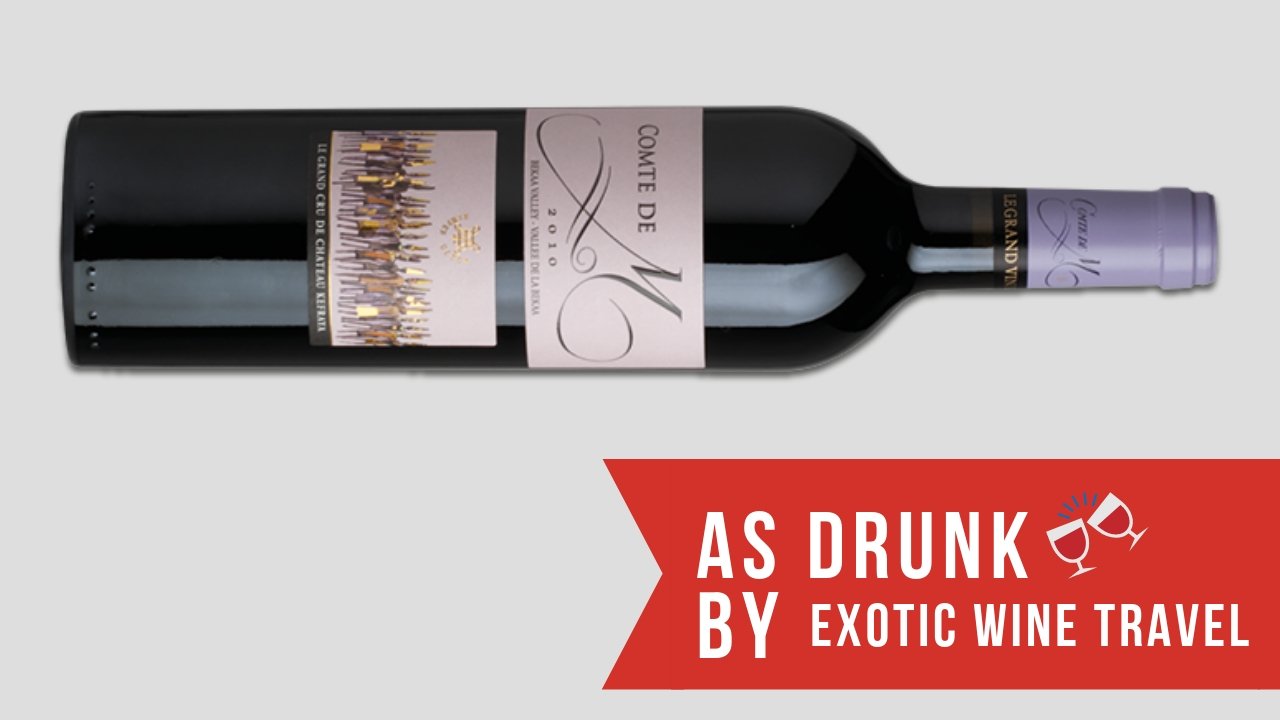 Reading Time: 1 minute
Hello! Welcome to As Drunk by Exotic Wine Travel, a weekly column where we feature interesting wines that we encourage you to seek out. The reviews featured in this series may be written by either one or the both of us. The featured wines can be from obscure or well-known wine regions. We hope that these wine recommendations will keep you gastronomically curious and your palate invigorated!
Château Kefraya, Comte de M 2011
* Cover image was taken from the Château Kefraya website and depicts the 2010 vintage. 
Lebanese wine.
Casual drinkers might ask, "Lebanon, do they even make wine there?" More experienced drinkers might add, "I'm a big fan of Chateau Musar." The truth is that yes, there is wine made in Lebanon – a country with a long history of viticulture. Yes, Château Musar is fabulous but there is more to Lebanese wine than just one producer.
We're big fans of Lebanese wines at all price points. We've had plenty of affordable and delicious red blends from the likes of Château Ksara, IXSIR, Atibaia, Château Kefraya, and even Château Musar. These entry-level reds are usually fruity with a touch of meatiness, very similar to some of the reds from the Languedoc in France. They make perfect weeknight sippers and go great with a variety of foods.
Lebanon isn't only about value wine. There are some serious bottles being made there too. Château Musar gets most of the press but there are a number of wines that have been released showing that Lebanon is more than Musar. One of these wines is the top label from Château Kefraya, who is the largest wine producer in the country.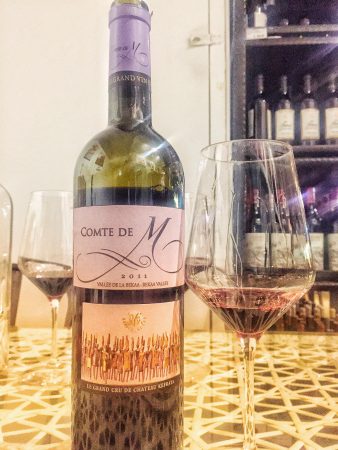 The Château Kefraya Comte de M 2011 has plenty of old world nuances wrapped up in new world fruit. It's made up of mostly Cabernet Sauvignon and Syrah grown at high elevation. The glass is full of red cherry, red plum, meat, cedar, and sage. This wine has a creamy, round body with fine tannins with an orange peel finish. It's an exceptional Mediterranean red wine. If the structure were a tad tighter and the finish a little longer, this would be out of this world.
This would be a great wine with Middle Eastern-style, grilled meats. It for those who like full, rich reds that offer more than just fruit. In fact, it may be just the wine to crossover a fan of big California Cabernet into European styled wines. It's a very good value in the world of fine wines.
Score: 92/100 (You can find out more about our scoring system on the WINE RATING page.)
Find or buy on Wine-Searcher.
---
Please note that the opinions expressed are our own and have not been paid for in any way. We do not sell editorial content as that would destroy the legitimacy of our reviews and the trust between Exotic Wine Travel and its readers. On occasion, we extend the option of purchasing the wines we review or/and the products we spotlight. Some of these product links are set up through affiliate programs, which means Exotic Wine Travel gets referral credits if you choose to purchase these items via the links we provide.