Cheap Hotels In Napa: Where To Stay On A Budget
Napa is a beautiful city, located in California\'s wine country, renowned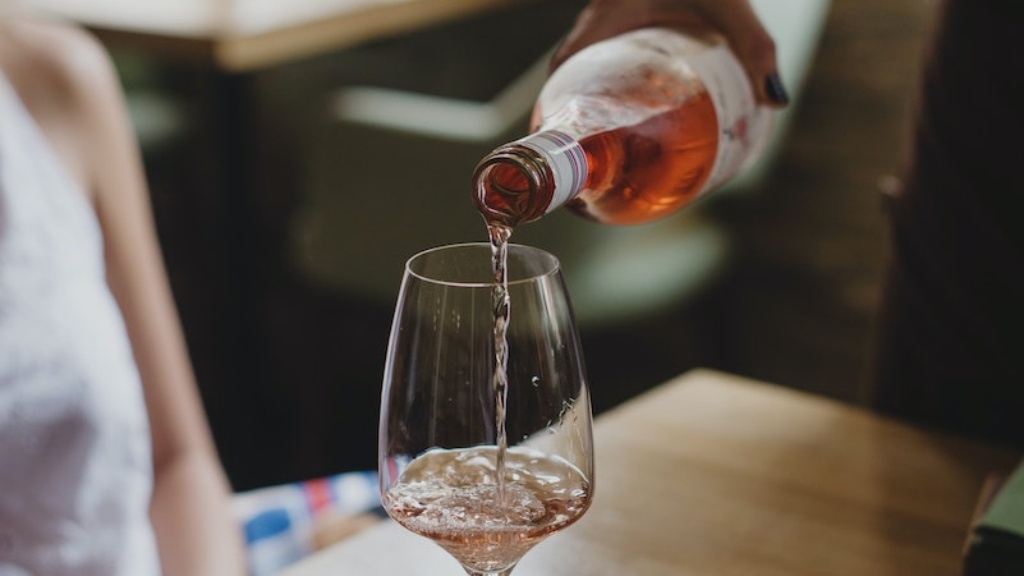 Napa is a beautiful city, located in California\'s wine country, renowned for its vineyards, wineries, and scenic landscapes. It is often seen as an expensive destination for travelers, particularly when it comes to accommodation. However, with the right choices, it is possible to find cheap hotels in Napa, without sacrificing comfort and quality.
To start with, it is worth considering the time of the year when you plan to visit. Most tourists come to Napa during high season, which is from May to October. This is when accommodation rates are at their highest. If you are looking to save money and do not mind cooler temperatures, you may consider traveling during the low season, which is from November to April. During this time, hotels offer more affordable rates, and you can also avoid the crowds.
Another option to find cheap hotels in Napa is to look beyond the city center. While staying close to popular attractions is more convenient, it is also more expensive. If you are willing to travel a bit further, you can find affordable hotels on the outskirts of Napa, or even in neighboring towns. For example, American Canyon, located about 10 miles south of Napa, offers several budget-friendly options.
When searching for cheap hotels in Napa, it is also essential to read reviews from previous guests. This will help you get a sense of the hotel\'s condition, amenities, and staff. Websites like TripAdvisor and Booking.com allow you to filter your search results by price, location, and rating. Additionally, you may be able to find discount codes or special offers by signing up for newsletters or loyalty programs of the hotels you are interested in.
Another way to save money on accommodation is to book through a travel agent or an online travel agency. These companies often have access to exclusive deals and discounts that are not available to individual travelers. They may also bundle flights, hotels, and activities into one package, resulting in lower overall costs. Keep in mind, however, that there may be additional fees or restrictions associated with these bookings.
Napa also offers several hostels and guesthouses, which are a great option for budget-conscious travelers. Hostels provide shared dormitory-style rooms, usually with bunk beds, as well as shared common areas, such as kitchens and lounges. They are an excellent way to meet fellow travelers and save money on accommodation. Guesthouses, on the other hand, offer private rooms, typically with shared bathrooms. While they are more expensive than hostels, they still offer affordable rates compared to hotels.
In conclusion, finding cheap hotels in Napa is possible by considering the timing of your visit, searching beyond the city center, reading reviews, using travel agents or online travel agencies, and opting for hostels or guesthouses. By doing your research and being flexible, you can enjoy Napa\'s beautiful scenery and world-renowned wines without breaking the bank.
The Best Budget Hotels in Napa

If you are looking for affordable accommodation in Napa, here are some of the best budget-friendly hotels to consider:
Napa Discovery Inn: located in downtown Napa, this hotel offers comfortable rooms at a reasonable price. It is within walking distance of several restaurants, bars, and shops.
Motel 6 Napa: located on the outskirts of Napa, this motel provides basic rooms at a low cost. It is ideal for travelers who are looking for a no-frills stay.
Wine Valley Lodge: located in the town of Napa, this lodge is surrounded by vineyards and provides cozy rooms at a modest price. It also features a pool and a hot tub.
Tips for Saving Money in Napa

In addition to finding affordable accommodation, here are some tips for saving money during your stay in Napa:
Visit wineries during off-peak hours to avoid crowds and save money on tastings.
Pack a picnic lunch and enjoy it in one of Napa\'s many beautiful parks or picnic areas.
Take advantage of happy hours or special deals at restaurants and bars.
Rent a bike or walk instead of driving to explore the city and its surroundings.
Visit free or low-cost attractions, such as art galleries and museums.
The Benefits of Staying in Napa

While Napa may not seem like an obvious choice for budget travelers, there are several benefits to staying in this city:
Napa offers stunning scenery, with rolling hills, vineyards, and wineries, which can be enjoyed for free.
Napa is an excellent destination for foodies, with a wide range of restaurants and culinary experiences to choose from.
Napa has a rich history and culture, with plenty of art galleries, museums, and historic sites to explore.
Napa offers plenty of outdoor activities, such as hiking, biking, and kayaking, which are both affordable and rewarding.
The Future of Budget Travel in Napa

As the tourism industry continues to evolve, we may see more options for budget travelers in Napa. With the rise of sharing economy platforms, such as Airbnb and Couchsurfing, it is becoming easier for travelers to find affordable lodging in Napa and other popular destinations. Additionally, as more travelers prioritize sustainable and responsible tourism, there may be a greater demand for eco-friendly and community-based accommodations in Napa and beyond.