Chianti Wine Tour
What is Chianti Wine? Chianti wine is a type of red wine that originates from the hills located between Siena and Florence in the beautiful Tuscan region of Italy. Once under-appreciated, nowadays Chianti is one of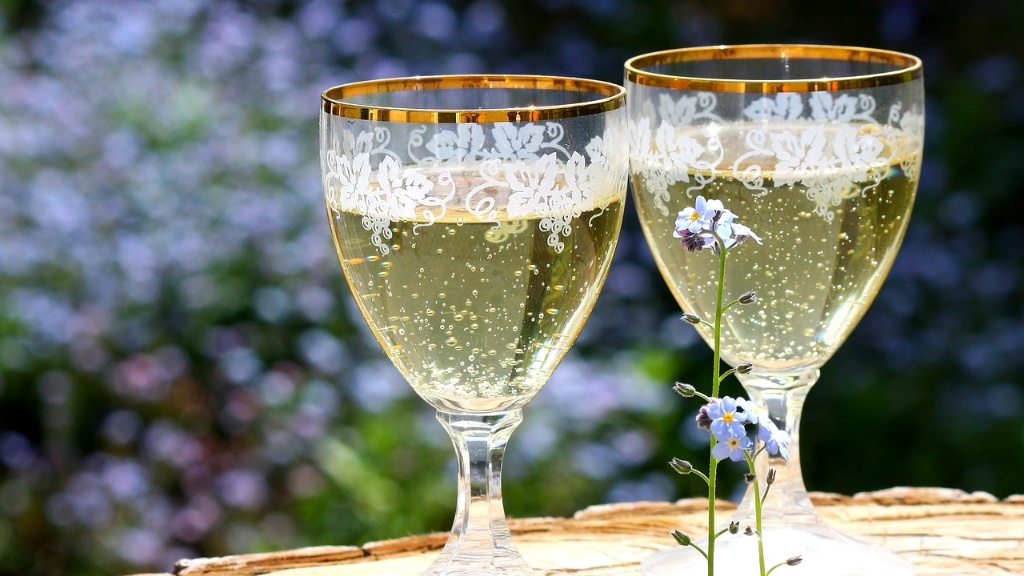 What is Chianti Wine?
Chianti wine is a type of red wine that originates from the hills located between Siena and Florence in the beautiful Tuscan region of Italy. Once under-appreciated, nowadays Chianti is one of Italy's most famous and popular wines. It's a light to medium-bodied dry red wine with a beautiful ruby red color that is usually blended with the local grapes Sangiovese and other regional varieties. It has a fruity aroma with notes of wild fruits like cherries, raspberries and a hint of herbs, some pepper and spice. Its balanced, acidic acidity and firm tannins pair great with a variety of dishes from Italian cuisine, from spaghetti Bolognese to roasted vegetables and grilled beef.
Benefits of a Tour
A Chianti wine tour is the perfect way to experience this beautiful region, understand its history and culture, and get to know the grape varieties native to the region. During the experience you will visit various wineries located in the Chianti Classico zone and explore their unique cellars, boutique terrains and learn about their traditional production methods. You will also get to sample the wines they produce and get a deeper insight into what sets them apart. Depending on the tour you choose, you could also explore the picturesque villages located in the area, where you can try authentic local dishes and shop for local handicrafts and souvenirs. A Chianti wine tour can help you have a more immersive and meaningful experience, which can be even more engaging for beginners.
What to Look for When Choosing a Tour?
When choosing a tour there are some important factors you should take into account. First, it's essential to ensure that the tour includes visits to at least 3 or 4 different wineries and a variety of tastings so that you can learn more about the different wines of the region. Secondly, it is advisable to pick a tour that includes a lunch at a local restaurant where you can sample the region's specialties first hand. Last but not least, make sure that the tour also includes a visit to a nearby village where you can get to know about the culture and traditions. The best tours are those that are a combination of education and cultural exploration, with plenty of opportunity for tasting different varieties of wines and traditional dishes.
What Can You Learn from a Tour?
During a Chianti wine tour, you can have the opportunity to learn about the traditional processes and methods used for winemaking for centuries in the region. You will have a chance to interact with experts who can explain the complexities of blending and tradition, discuss the region\'s particular terroir and even teach you how to properly taste and appreciate the different types of Chianti wines. While it may take some effort to really understand the nuances of a Chianti experience, it is possible thanks to the right tour and the right guidance. Furthermore, you will also get the opportunity to enjoy the stunning rural landscapes of the Tuscan hills, with vineyards ruined castles, olive groves and many other attractions.
What Else Should You Know?
A Chianti wine tour is not just about visiting wineries, but it's also a chance to discover the local culture and traditions of the area. Moreover, it is important to keep in mind that wine tasting should be done in a responsible way. Since safety is a priority, make sure you choose a tour operator that provides trained professionals who can help you have a safe and enjoyable experience. For a more comfortable and in-depth exploration, you may also consider taking a guide or driver, as it can be difficult to navigate the region's roads if you've never been before.
What Can You Expect from a Chianti Wine Tour?
During most Chianti wine tours, you can expect to visit more than one winery, getting the opportunity to explore their cellars and tasting rooms. You will be able to sample a variety of wines and learn about the differences between the different types of Chianti. Depending on your tour operator, you may additionally be able to participate in food and wine pairings, cooking classes, guided tours of villages or panoramic tours of the area. In some cases, you may even get to stay on a winery estate or in a nearby hotel.
How to Choose a Tour Operator?
A Chianti wine tour can be a wonderful experience if you choose the right tour operator. When looking for the perfect tour, it is important to make sure that the tour operator is licensed, insured and experienced in the industry. Additionally, it is also beneficial to check the reviews of their past tours for extra assurance and make sure that their prices are in line with what you expect to pay. By choosing a tour operator with a good reputation and excellent customer service, you can rest assured that you will get to experience a memorable Chianti wine tour.
Conclusion
A Chianti wine tour is the perfect way to experience the culture and traditions of this beautiful region and to get to know the grape varieties native to the area. From sampling of local wines to exploring picturesque villages and enjoying traditional food, there is something for everyone and it's important to find a tour operator that can offer the right combination of experiences. So if you're looking for the perfect Chianti experience, make sure to do your research and choose wisely.