Chile\'s Best Restaurants
Chile is a country that is rapidly gaining recognition worldwide for its incredible cuisine. From award-winning chefs to hole-in-the-wall eateries, there are countless options to suit every budget and taste. In this article, we highlight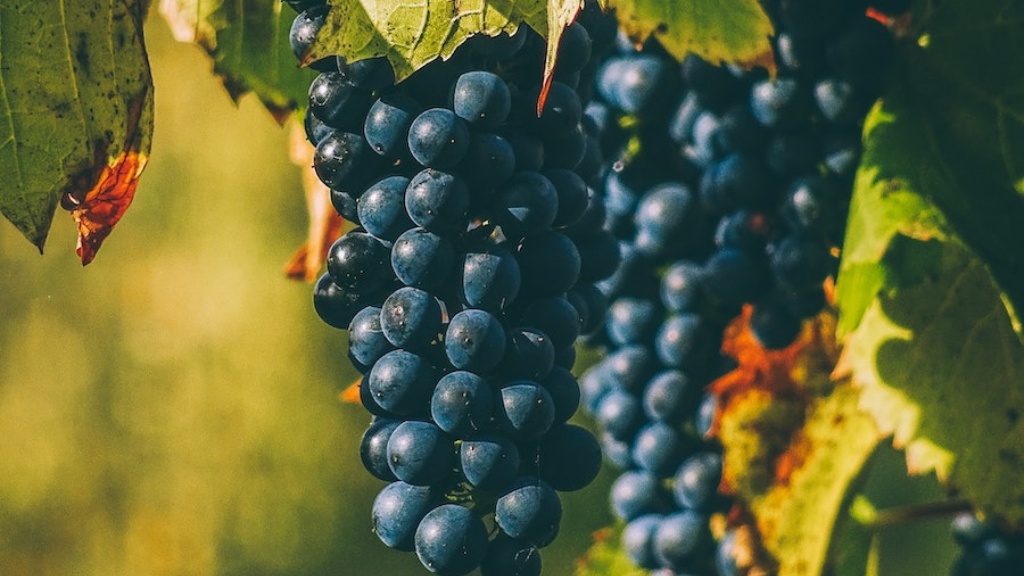 Chile is a country that is rapidly gaining recognition worldwide for its incredible cuisine. From award-winning chefs to hole-in-the-wall eateries, there are countless options to suit every budget and taste. In this article, we highlight some of the best restaurants in Chile that are definitely worth a visit.
First on our list is Boragó, a fine dining establishment in Santiago that is led by chef Rodolfo Guzmán. Boragó is famous for its tasting menus that feature ingredients sourced from Chile\'s diverse regions. The menu changes seasonally and showcases the country\'s rich culinary traditions.
The next restaurant on our list is Mestizo, which is located in the trendy Vitacura neighbourhood of Santiago. With a beautiful outdoor terrace and a menu that revolves around traditional Chilean dishes, Mestizo provides a warm and cosy atmosphere that is perfect for a relaxed evening with friends or loved ones.
Carnal is a unique addition to Santiago\'s restaurant scene. Inspired by traditional Argentine cuisine, Carnal serves expertly cooked meats and decadent desserts that are perfect for those with a sweet tooth. The décor is sleek and modern, making it a popular spot for dinner parties and special occasions.
In the city of Valparaíso, you\'ll find Tres Peces, a restaurant that combines incredible cuisine with breathtaking views. The terrace overlooks the Pacific Ocean and allows diners to indulge in creative seafood dishes that are unique to the region. The menu also features vegetarian and vegan options, making it a great choice for those with dietary restrictions.
Further south in Chile\'s wine region, Casa de Bosque is a must-visit for foodies and wine enthusiasts alike. The restaurant\'s menu is paired with the vineyard\'s award-winning wines, creating a harmonious experience that showcases the best of Chile\'s culinary and oenological arts.
Maíz Cocina de Origen is another hidden gem that is tucked away in the historic neighbourhood of Bellavista in Santiago. This small yet cosy restaurant is committed to preserving Chile\'s indigenous culinary traditions and features exotic ingredients like llama and quinoa.
If you\'re in the mood for seafood, La Mar in Santiago is the place to go. This renowned restaurant is famous for its ceviches and grilled octopus dishes, which are expertly seasoned with Chilean flavours. The décor is colourful and cheerful, making it a great choice for a lively dinner with friends.
The Future of Chile\'s Restaurant Scene
Despite the challenges posed by the ongoing COVID-19 pandemic, many restaurants in Chile are optimistic about their future prospects. In fact, some are using this time to revamp their menus and interior designs to provide customers with an even more attractive dining experience.
One such restaurant is 040, which is located in Santiago\'s Providencia neighbourhood. The chef, Sergio Barroso, is committed to showcasing Chile\'s diverse culinary heritage and is planning to expand the restaurant\'s concept by incorporating elements of urban farming and sustainable food practices.
Similarly, Coquinaria in Valparaíso is embracing the farm-to-table movement by sourcing ingredients from local organic farms. The restaurant has also implemented a zero-waste policy, which involves composting and recycling all waste to minimise its environmental impact.
As the Chilean restaurant scene continues to grow and evolve, it is clear that there is no shortage of talent or creativity. Whether you\'re a local or a tourist, there is always something new and exciting to discover in this vibrant culinary landscape.
Chilean Wine Pairings
While Chile is famous for its cuisine, it is also renowned for its exceptional wines. Here are some classic Chilean wine pairings that are sure to complement your meal:
For seafood dishes, try a crisp Sauvignon Blanc or a dry Chardonnay
For grilled meats or spicy dishes, reach for a bold and fruity Carmenere or a robust Cabernet Sauvignon
If you\'re in the mood for something sweet, a late-harvest dessert wine like a Muscat or a Riesling is the perfect complement to your dessert.
Celebrity Chefs in Chile
Over the years, Chile has seen an emergence of talented chefs who have gained national and international recognition. Here are some notable celebrity chefs who are making waves in Chile\'s culinary scene:
Carolina Bazán, owner of Ambrosía and the first female chef to win the \"Best Female Chef\" award in Latin America.
Jorge Rausch, a Colombian chef who has opened multiple successful restaurants in Chile.
Kamilla Seidler, a Danish chef who has brought her Scandinavian influence to Santiago with her restaurant, Barra Nordic.
The Popularity of Veganism in Chile
Like many countries, Chile has seen a rise in veganism and vegetarianism in recent years. This trend is partly due to health and environmental concerns, and many restaurants have responded by offering menus that cater to plant-based eaters. Some vegan-friendly restaurants that are worth a visit include:
Vegetariano in Santiago, which offers a wide selection of vegetarian and vegan dishes that are just as delicious as their meat-centric counterparts.
La Quinoa Verde in Valparaíso, which specialises in vegetarian and vegan-friendly bowls that are packed with fresh ingredients and unique flavours.
Overall, the Chilean restaurant scene is full of surprises and delights. Whether you\'re looking for fine dining or casual eats, there is something for everyone in this beautiful country.