Consorzio San Michele, Superbia Vermentino Gallura Superiore 2015
Reading Time: [est_time] Hello! Welcome to As Drunk by Exotic Wine Travel, a weekly column where we feature interesting wines that we encourage you to seek out. The reviews featured in this series may be written by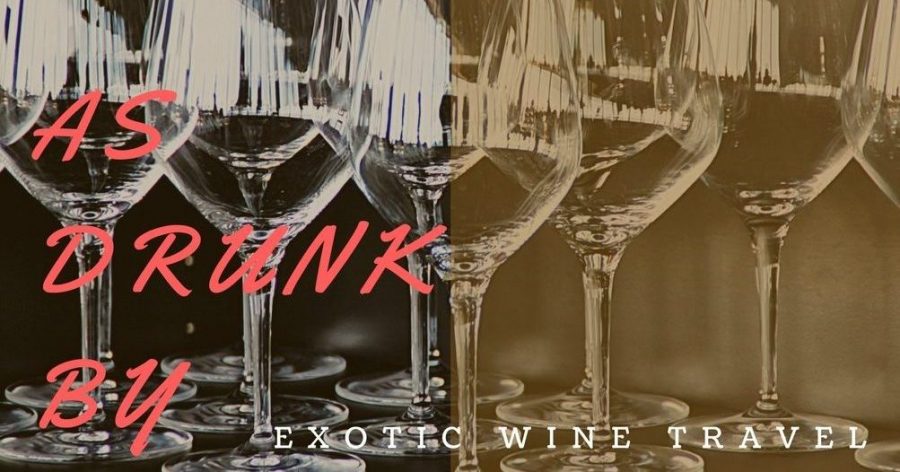 Reading Time: 1 minute
Hello! Welcome to As Drunk by Exotic Wine Travel, a weekly column where we feature interesting wines that we encourage you to seek out. The reviews featured in this series may be written by either one or the both of us. The featured wines can be from obscure or well-known wine regions. We hope that these wine recommendations will keep you gastronomically curious and your palate invigorated!
Consorzio San Michele, Superbia Vermentino Gallura Superiore 2015
"I just knew that guy would make great wine," said author and blogger Ule Udsen.
Ule and I joined several other writers who made a stop at Corsorzio San Michele (CSM). The visit was part of a press trip attached to the 1st Vermentino Wine Competition in Olba, Sardinia. The vineyards of CSM were our second stop in Gallura.
When the bus pulled into the vineyards of CSM, we were met by a large Sardinian man in dirty jeans and a checkered, flannel shirt. I noticed his swollen and dirty fingers when he greeted me. Embracing his hands reminded me of my father's. From that point onward, I too had a hunch that his wines might be good.
Consorzio San Michele is a group of three families, producing wine in Gallura, North Sardinia. They produce around 50,000 bottles of wine per year, all Vermentino. The winery is located in Berchidda, Sardinia. The village is within the only DOCG in Sardinia, Vermentino di Gallura on the north end of the Island.
The image of this man stayed burned into my memory. I didn't even catch his name because he didn't speak English. On top of that, it was hard for our translators to get so much as a peep from him.  He didn't talk much about his vineyards or his wine. It didn't matter, his Vermentino spoke for itself. We tasted it over lunch, after our walk in the vineyards. It's what got Ule so excited.
Ule wasn't alone, I too loved the Consorzio San Michele, Superbia Vermentino Gallura Superiore 2015. It's a wine that doesn't see oak and is fermented at low temperatures, then kept on the lees with bâtonnage (stirring) for seven months. It's the top white wine from Consorzio San Michele. CSM also produces an entry-level Vermentino named Simfonia and a mid-range bottling called Invidia.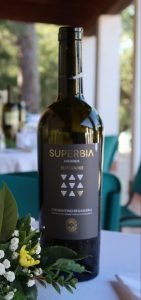 This is not a simple Vermentino, the contact with the lees give the Superbia Vermentino Gallura Superiore a round mouthfeel. The fruit is bright and the wine has flavors of lime, pineapple, basil, and Mediterranean herbs. The acidity in this wine calls for shellfish. It might not be a long-lived wine, but this will show brilliantly with a few years of bottle aging. Nothing pretentious, it's just good, honest juice.
If you're looking for a well-made example of Vermentino in Sardinia, look no further.
4.0/5 (You can find out more about our scoring system on the START HERE page.)
Find or Buy on Wine-Searcher.
*Ule Udsen runs a wine blog and co-authored the Italian encyclopedic book Politikens Bog om Italiensk Vin (In Danish and Norwegian).
---
The ideas expressed in this article are personal opinions and are not associated with any sponsors or business promotions.