Crama Rasova Imperfect Fetească Albă & Fetească Neagră
Reading Time: [est_time] Hello! Welcome to As Drunk by Exotic Wine Travel, a weekly column where we feature interesting wines that we encourage you to seek out. The reviews featured in this series may be written by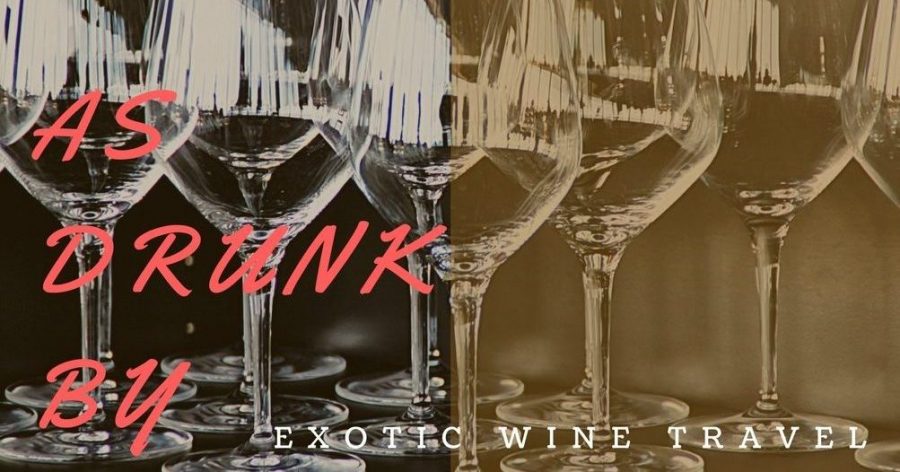 Reading Time: 2 minutes
Hello! Welcome to As Drunk by Exotic Wine Travel, a weekly column where we feature interesting wines that we encourage you to seek out. The reviews featured in this series may be written by either one or the both of us. The featured wines can be from obscure or well-known wine regions. We hope that these wine recommendations will keep you gastronomically curious and your palate invigorated!
Crama Rasova Imperfect
Crama Rasova is a young Romanian winery located within the Romanian DOC of Murfatlar, near the village of Cernavoda and the Black Sea. When we visited Romania in the summer of 2018, the region wasn't on our itinerary. However, wine judge Paul Robert Blom reached out to us and suggested we give the wines of Crama Rasova a taste. Thanks to Paul and Zoe Ghiuri (owner of Crama Rasova), we received a sample pack during our stay in Dealu Mare.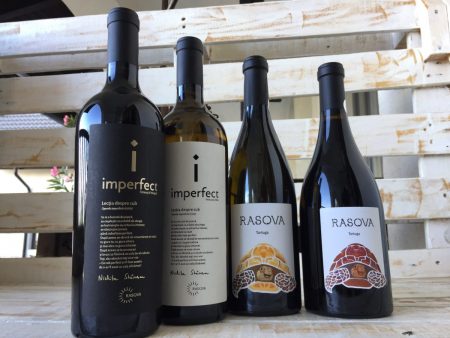 The pack included Crama Rasova's entry-level wines as well as their top bottlings. The "Imperfect" line consists of their flagship wines. Those wines took us by surprise; they represent a step-up from the other wines in Crama Rasova's portfolio.
Here's a travel recap video of our time in Dealu Mare,
and it also features a 'sneaky, special appearance' by Crama Rasova wines.
Crama Rasova, Imperfect Fetească Albă 2017
Fetească Albă translates to "white young girl". According to the Oxford Companion to Wine, it originates from Moldovia (which is present-day Moldova region of Romania and the Republic of Moldova) and is the second most widely planted grape in Romania. Most examples we've had are fresh, crisp, and floral.
The grapes were kept in 10-degrees-Celcius environment for 12 hours, then sorted, and partially pressed while another part was left to macerate for another two days before pressing. After fermentation, 30% was aged in new French oak barriques for 6 months with periodical bâtonnage. 13% alcohol, 1.9g/l residual sugar, 5.2g/l total acidity. 
Crama Rasova Imperfect Fetească Albă 2017 has a more generous yellow hue, unlike most Fetească Albă wines, and gives a hint to oxygenation or maceration. It has a wonderful nose of chamomile, stone fruit, mint, and citrus with a touch of flint. It's medium-bodied with good texture and a slightly bitter-almond finish. A lot of aromatic grapes can taste great as macerated wine, especially if a good level of acidity is retained—this is the case here with Crama Rasova Imperfect Fetească Albă 2017. It's one of the best Fetească Albă on the market right now.  4.1/5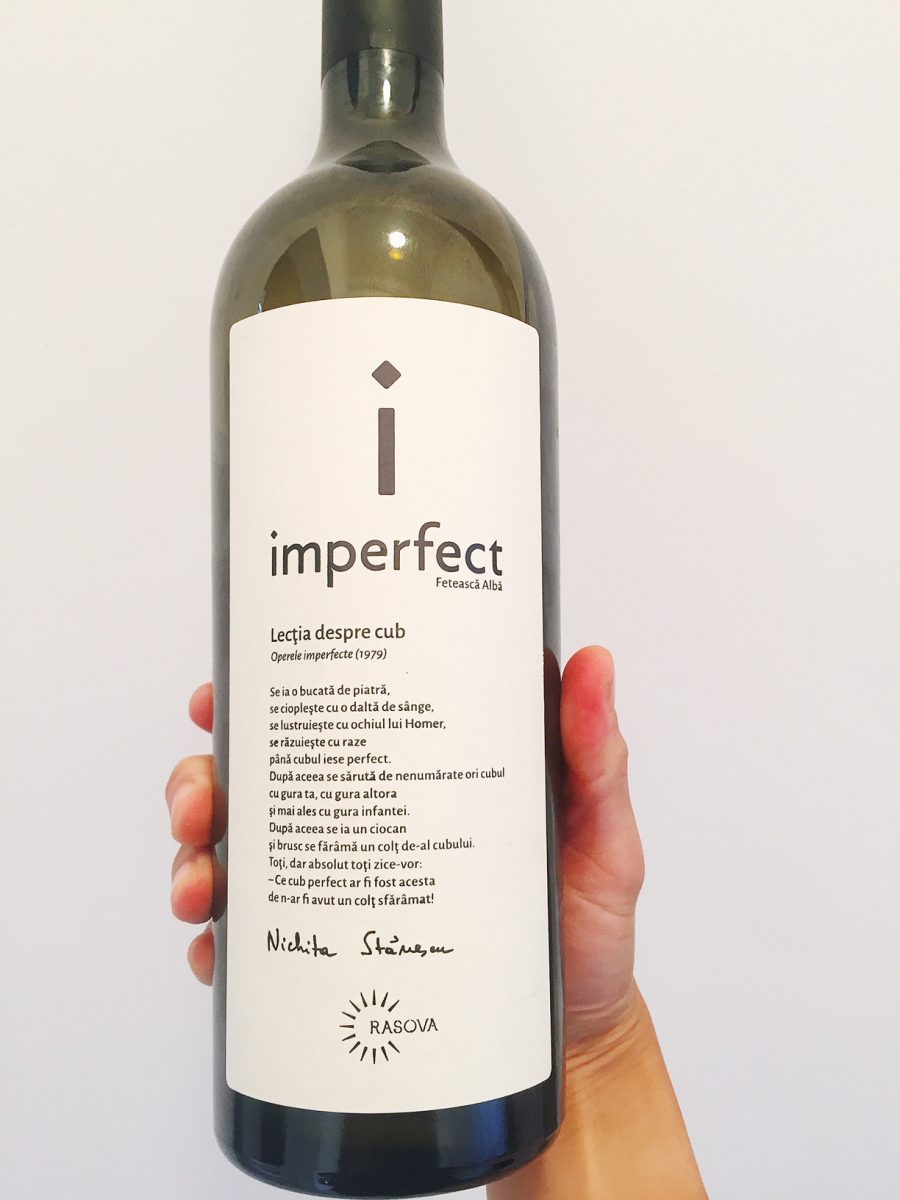 Crama Rasova, Imperfect Feteasc

ă

Neagr

ă

2015
Fetească Neagră translates to "black young girl" and originates from Moldovia. We've tasted several examples of this grape; the majority are rich, high in alcohol, and plummy.
The grapes were kept in 10-degrees-Celcius environment for 12 hours, then sorted, destemmed, and brought into tanks for a 48-hour maceration. Fermentation was inoculated and lasted for five days at 22 degrees-Celcius with daily pump-over and punch-down, followed by a brief post-fermentation maceration, then racking, and preparation for induced malolactic fermentation. Finally, the wine was moved to barrels of all sizes from France and Romania for 12 months of aging, then transferred into bottles for another 12 months of aging before release. 14.5% alcohol, 4g/l residual sugar, 4.1g/l total acidity.
Crama Rasova Imperfect Fetească Neagră 2015 has a dark red color with notes of blackberry, violet, dried herbs, and white pepper. The wine is full-bodied and rich on the palate. It shows good oak integration and chewy tannins that lead to a spicy and smokey finish. Fetească Neagră wines can often be quite jammy, and this wine has managed to avoid crossing the line (Matt appreciates this wine more than Charine, who prefers to have more fresh and uplifting fruit flavors). The high alcohol doesn't mask the flavors but carries them forward. This wine is built to age and will need a few more years before it shows its true potential. 4.0/5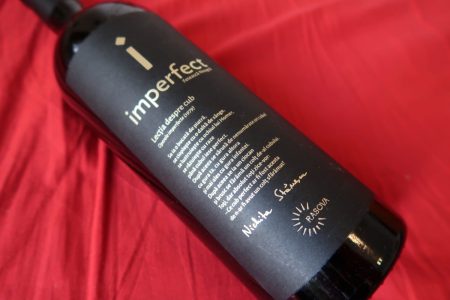 ---
You can find out more about our scoring system on the Wine Rating page.
These wines were provided as samples by Crama Rasova. Please note that the opinions expressed are our own and have not been paid for in any way. We do not sell editorial content as that would destroy the legitimacy of our reviews and the trust between Exotic Wine Travel and its readers. On occasion, we extend the option of purchasing the wines we review or/and the products we spotlight. Some of these product links are set up through affiliate programs, which means Exotic Wine Travel gets referral credits if you choose to purchase these items via the links we provide.