Go Cro, Drink Cro: Croatian Wines for FIFA World Cup 2018
Reading Time: [est_time] It seems apt to introduce Winery Jerković (pronounce yer-koh-vich) on this day as the Croatia national football team takes on France at the 2018 FIFA World Cup Final in a few hours. Why is that? What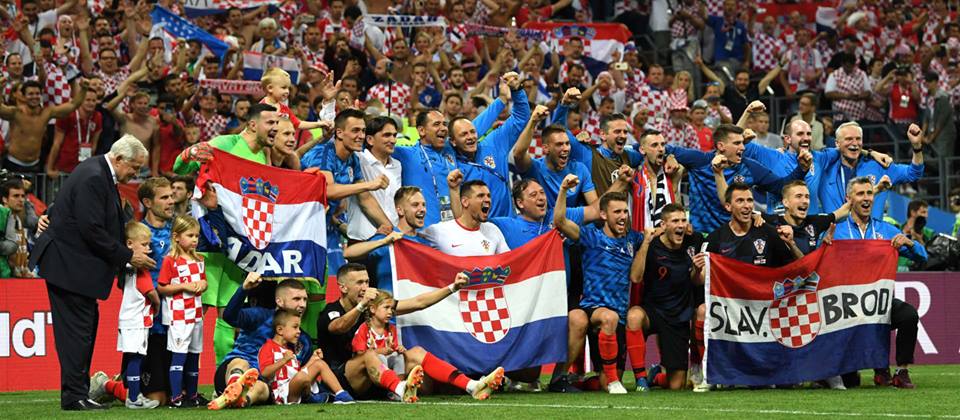 Reading Time: 3 minutes
It seems apt to introduce Winery Jerković (pronounce yer-koh-vich) on this day as the Croatia national football team takes on France at the 2018 FIFA World Cup Final in a few hours. Why is that? What do Winery Jerković and football have in common?
First: Winery Jerković is located in Imotski, and that's where striker Ante Rebić is originally from.
Second: Winemaker Mate Jerković was on the path to becoming a professional football player when his father Ivan Jerković passed away, and it was necessary for Mate to return to his hometown and take over the operations of the winery.
Jerković Winery (Runović, Imotski, Dalmatia Wine Region)
Founded in 1998, Jerković winery works with two indigenous wine grapes, Kujundžuša and Rudežuša. The winery is located in the village of Runović, tucked between the Imotski Valley of Croatia and the Mračaj Hill of Bosnia-Herzegovina. This area has been known for growing wine grapes since the Ancient Roman period. Relating back to the context of football, Runović is home to two former captains of the Croatian and Yugoslavian national football teams in addition to a handful of other outstanding players.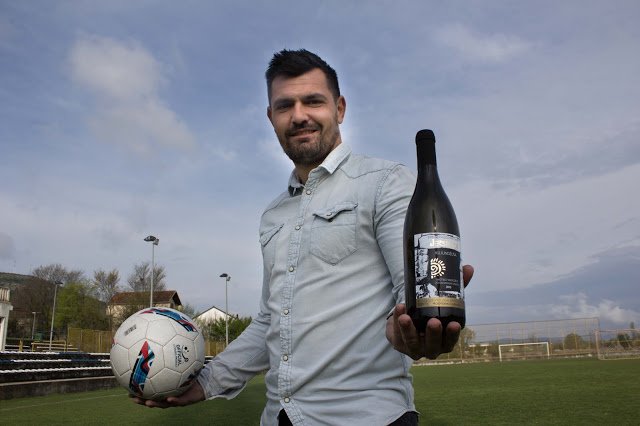 Photo Credit: Zeljko Garmaz, Author of Dalmatia Wine Story
"My family has practically been in wine production forever, and my late father began more serious production in 1998. Living in Runović means constant contact with vines, as we are surrounded by vineyards, so without exaggeration we can all say we were born in the vineyard. And with a football."
– Mate Jerković (pictured above), as quoted in Dalmatia Wine Story 
EXOTIC WINE TRAVEL RECOMMENDS:
Jerković Kujundžuša 2016
Wine Grape: Kujundžuša (pronounce Kew-yund-zhew-shah)
Kujundžuša occupies nearly 90 percent of the vineyard area in Imotski valley and 240 hectares in the country. However, there are only a few producers making varietal wine from it. Mate's late father was known as the steward of this grape and helped to elevate the image of it.
The Jerković Kujundžuša 2016 has a fresh and breezy nose, with definite aromas of lemon and pear. On the palate, the wine tastes more ripe with characteristics of stone fruit. The acidity is appropriate and the saline undertone makes this wine interesting. At 11.5 ABV, this easy-to-drink white delivers quite a lot of sensory merits. A crowd-pleaser that would go great with young cheese.
Buy Jerković Kujundžuša 2016 from Wine&more (EU-wide and UK delivery).
[1:50 to 5:22] Watch us taste this wine (2015 vintage) for the first time in February 2017.
Note: Please forgive our mispronunciations in the videos below. We've learned to speak better Croatian now!
Jerković Mračaj 2013
Wine grape: Rudežuša (pronounce Roo-deh-zhoo-shah)
Rudežuša is considered native to Imotski and also western Herzegovina. Called "Trnjak" in Herzegovina, it is typically planted alongside Blatina to promote pollination. Today, it has around 16 hectares of planting in Croatia.
Rudežuša tends to produce high content of sugar and average acidity. Thanks to its high level of polyphenols, Rudežuša offers good weight and structure when vinified properly. There are only a few Croatian wine producers working with this variety, and the limited results have shown great promise. However, it seems the full potential of this grape is not understood yet.
The Jerković Mračaj 2013 ("Mračaj" is the name of the vineyard location) has a bouquet marked by ripe dark fruit, raisin, desiccated herb, and cocoa powder—very Primitivo di Manduria-like. On the palate, it feels rather dense at first with supple tannins that hit the mid-plalate. However, the taste takes a refreshing twist as it shows a good level of acidity and red fruit flavors. It would be hard to guess that this wine contains less than 12% alcohol. This is an enigma of a wine that would appeal to wine geeks. Pair this wine with a sweet and slightly greasy meat, perhaps a lamb shawarma.
Buy Jerković Mračaj 2013 from Wine&more (EU-wide and UK delivery).
[0:23 to 4:10] Watch us taste this wine (2012 vintage) for the first time in February 2017.
Note: Please forgive our mispronunciations in the videos below. We've learned to speak better Croatian now!
The finest selection of
Croatian wines available at:

Shipping is available EU-wide and to the UK.
************
    Do you want to try Croatian wines?    
If you're looking to savor the exquisite flavor of Croatian wines, look no further than wineandmore.com. With an abundance of options from different winemakers, it's easy to find exactly what your palate desires. Not sure which bottle is best for you? Try out one of their curated wine cases and discover the perfect vintage for any occasion!
************
Want to learn more about wine?
Are you ready to discover the wonderful world of wines? Come join us at wineandmore.com and let's explore the incredible selection of delicious wines together! We can't wait to share our passion for wine with you!
---
Featured image by fifa.com.
Please note that the opinions expressed in this article are unsolicited and have not been paid for in any way by governmental bodies, enterprises, or individuals. We do not sell editorial content as that would destroy the legitimacy of our reviews and the trust between Exotic Wine Travel and its readers. On occasion, we extend the option of purchasing the wines we review or/and the products we spotlight. Some of these product links are set up through affiliate programs, which means Exotic Wine Travel gets referral credits if you choose to purchase these items via the links we provide.