Cyprus Sweet Wines: Commandaria and More
Reading Time: [est_time] Can sweet wine be the key for Cyprus to becoming prominent on the world stage? One producer of dry wines told us, "If everything about Cypriot wine were up to me, I would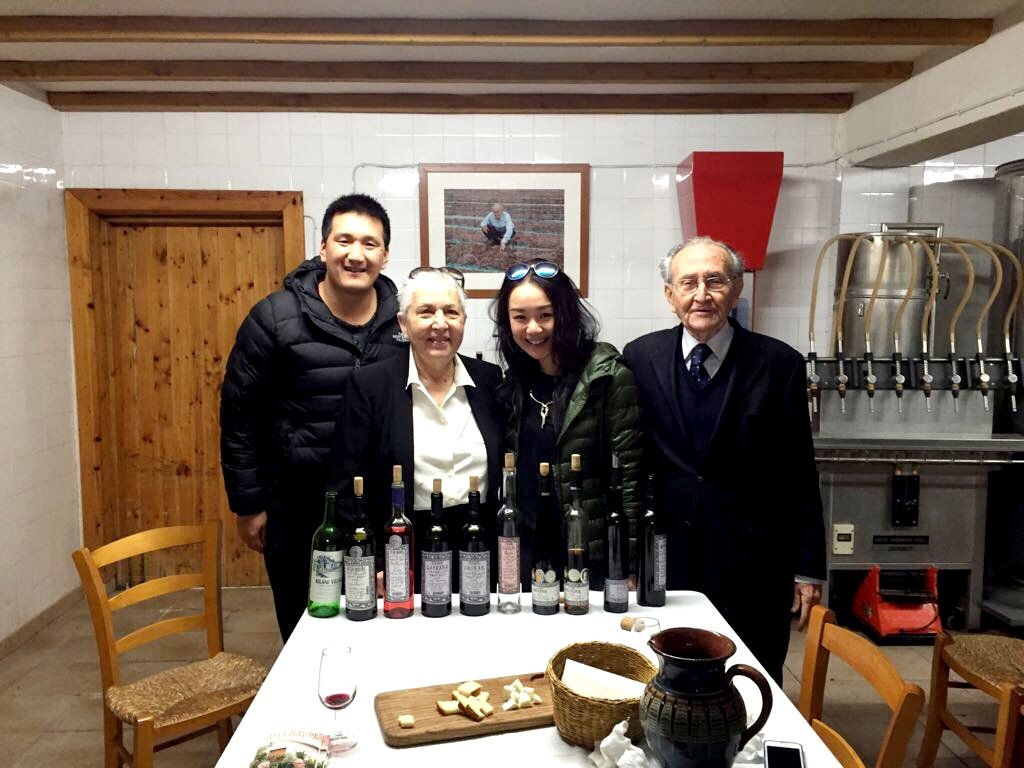 Reading Time: 4 minutes
Can sweet wine be the key for Cyprus to becoming prominent on the world stage? One producer of dry wines told us, "If everything about Cypriot wine were up to me, I would make all the producers focus on sweet wines. Look at Madeira (Portugal), it is a tiny island but people know them for a certain style of wine. Perhaps they make decent dry wines, but their export market is all about sweet wines."
With the hot, dry Mediterranean climate in Cyprus, this unnamed producer definitely has a case. The island nation of Cyprus is in the Eastern Mediterranean Sea, just south of Turkey and a stone's throw from Syria. Most of the vineyard area in Cyprus lies on the 35 Degrees North parallel. Most of the vineyards are at high altitude, which mitigates high temperatures. However, many producers told us that hot air can blow over from the middle east. This causes heat spikes for days during crucial ripening times in the summer.
All of these factors add up to prime conditions for sweet wines, which Cyprus has been doing for a few millennia. The flagship dessert wine of Cyprus is Commandaria, but I've found several other luxurious sweet wines in the country as well.
Commandaria: Wine of Kings, King of Wines
Commandaria may be the oldest named wine still being made today. It may even be the source of the modern appellation system. Master of Wine Caroline Gilby says that evidence suggests it was made as early as 800 BC and was renowned in the Classical world. The wine was named in the 13th century during the Crusades. Richard the Lionheart said Commandaria is "the wine of kings and king of wines."
The wine is made first of all by sun-drying the local grapes Xynisteri and Mavro. The grapes are then vinified and matured in oak for a minimum of two years. Many producers age their wines longer and some use a "solera-like" system of blending new and old barrels of wine. The result is a dark, sometimes brown, in color dessert wine that is nutty and lusciously sweet. Commandaria can be a non-vintage or vintage wine.
Much has been written on Commandaria, one of the world's great classical wines. Traveling through Cyprus was our first experience with this wine. I was shocked at the quality of these wines. In our mind, they are grossly undervalued in the world of dessert wine.
KEO 

St John Commandaria 1984
The state-run KEO is the biggest winery on the island, pumping out four million liters of wine per year. They have barrels of Commandaria that are over 100 years old! I tasted the non-vintage bottling and this 1984 vintage wine. Brown in color and full of lemon, coffee, dark chocolate, dried apricot, dried date, dried nut flavors. Rich and delicious, with nice acidity to balance the sugar. It finishes off like a brownie covered in honey. This is a GREAT wine any way you slice it.   4.4/5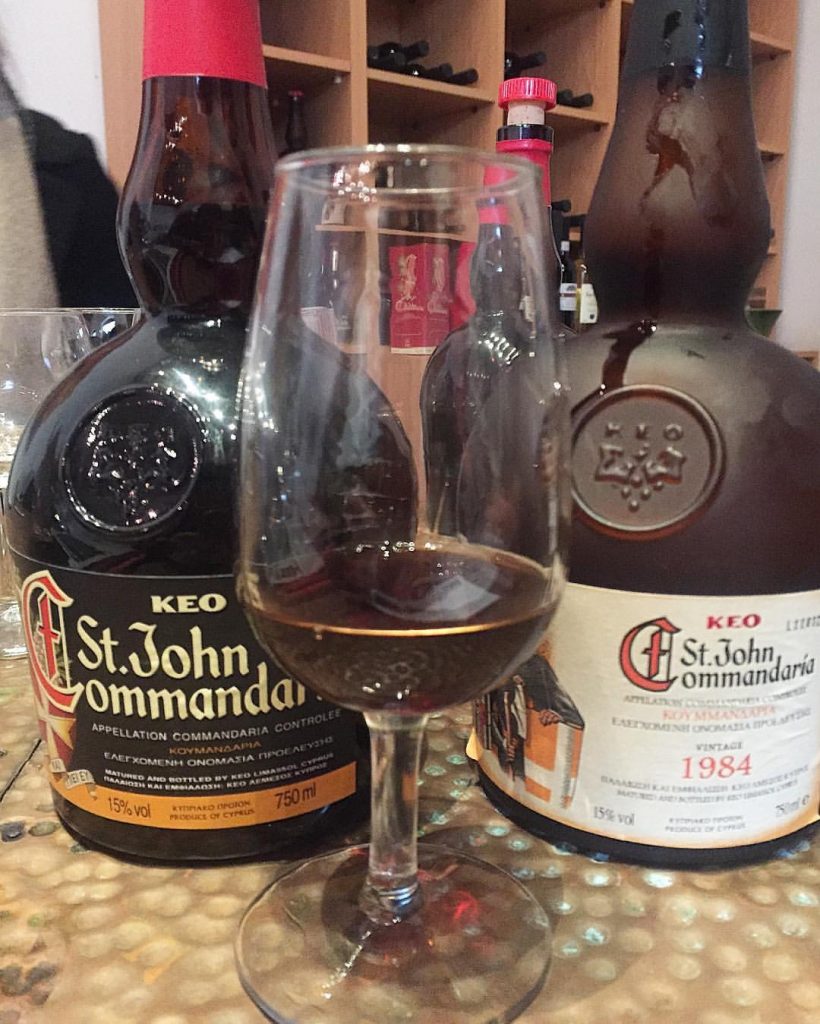 A Fresh Take on a Classic
While traveling through the country, a few winemakers told us about a young guy with a fresh take on Commandaria. This producer wasn't on our itinerary but we made an effort to visit him.
Husband and wife Lefteris Mohianakis and Kristina Apostolou Mohianakis are the founders of The Anama Concept. Lefteris, a trained oenologist, had his first taste of Commandaria in 2007. He was enchanted by the wine and decided to dedicate himself to producing Commandaria. His wife Kristina is a jewelry designer and designed the innovative packaging of The Anama Concept. Their first vintage of The Anama Concept was 2009.
The wine of The Anama Concept cannot officially be called Commandaria. This is because Lefteris vinifies the wine at his own facility, instead of within one of the 14 designated Commandaria villages. Lefteris's winery is humble but suits his small production, which is only 2,000 bottles per year, each of which is individually numbered. These are extraordinary wines and thanks to Kristina, each bottle is a work of art.
Anama Concept, Anama 

2012
This is 160 g/L  with 14.8% of alcohol and a tawny brown color. This is full of tomato leaf, caramel, orange peel, chocolate, dried date, raisin, and dried pumpkin. Rich and luscious with nice acidity and a long finish full of coffee and grapefruit. Elegant, intense, and precise. The flavors of dried fruit and citrus take center stage on the finish. Marvelous effort!   4.4/5
Other Excellent Cypriot Sweet Wines
There are other very good examples of sweet wine in Cyprus besides Commandaria. These wines can be made from sun-dried and/or late-harvest grapes. Here are our favorite dessert wines besides Commandaria.
Ekfraseis Vassiliades 

Botrytis Xynisteri 2015
Barrel sample. This wine is made by a new face on the Cypriot wine scene. They are off to a great start with an interesting Cabernet Franc, delicious rosé, and this blockbuster sweet wine! This is made from grapes infected with Botrytis, the lovely fungus that makes the sweet wines of Sauternes famous. This has 220g/L of sugar and 15% ABV. The beautiful nose reveals notes of almond, raisin, dried apricot, autumn leaves and a touch of lemon. Nice acidity with intense flavors and lots of earthiness and a meaty finish. Top-notch sweet wine that can compete with the finest dessert wines around the world.   4.4/5
Ayia Mavri Axion Esti 2014
From this small boutique winery in the village of Kilani. They have won many awards for their sweet Muscat but this wine was my favorite from the flight tasted. The Axion Esti was a mistake originally.  The proprietors of Ayia Mavri went on holiday, forgetting to harvest their Shiraz. They came back to find overripe grapes but decided to make wine from them anyway. This is full of violet, blackberry, white pepper, and black herb. This has 85 g/L of residual sugar with high tannins and acidity. This is unusual for a dessert wine but delicious.    3.2/5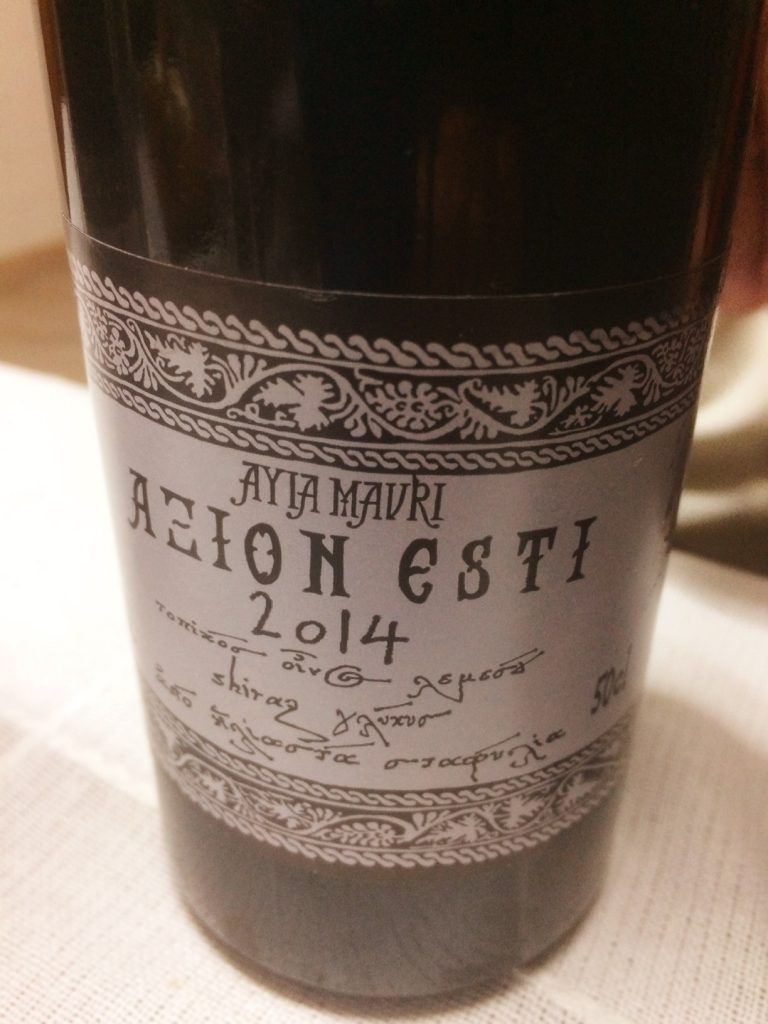 Nelion Chardonnay Sun-Dried NV
A special edition, late harvest wine of grapes that were also sun dried for seven days. It is a blend of 2011 and 2012 vintages and was made to commemorate the 20th anniversary of Nelion winery. Clocking in at 12% ABV and 150 g/L of residual sugar. White flower, melon, dried pineapple, and banana, with a touch of nuttiness and savory notes. Rich and delicious with nice acidity and a touch of wood on the end palate.   4.1/5
We brought this wine to some friends from the Facebook group #winelover and they all loved it. Our friend even posted about it on his Instagram account.
Is Sweet Wine the Answer for Cyprus?
Cyprus has no shortage of stunning dessert wine. But is it the answer to developing export markets? I've tasted so many unique, dry Cypriot wines that it'd be a shame to call sweet wine the definitive answer. However, there is definitely room in the wine world for these sweet wines from Cyprus. The quality is undeniable.
(You can find out more about our scoring system on the START HERE page.)
You May Also Enjoy:
Facing Our Fears: Cypriot Wine
You Cheat Sheet to The Wines of Cyprus: Part I
Vouni Panayia: Confidence in the Cypriot Wine Grapes
George Kassianos: The Godfather Of Cypriot Wine
More than Xynisteri: Indigenous White Wine Grapes of Cyprus
---
Disclosure: Our trip was partially sponsored by the Cyprus Tourism Organisation, The Annabelle Hotel (Paphos), and Saint Elena Hotel (Larnaca). A few wineries provided us samples, but most of them simply gave us their time. The opinions expressed in this article are our own and we are under no obligation to give favorable reviews