Sip and Stay: How the D7 Visa Can Enhance Your Wine Journey in Portugal
Portugal, a country renowned for its rich history, stunning landscapes, and vibrant culture, is also a haven for wine enthusiasts. From the terraced vineyards of the Douro Valley to the sun-kissed plains of Alentejo, Portugal's
Portugal, a country renowned for its rich history, stunning landscapes, and vibrant culture, is also a haven for wine enthusiasts. From the terraced vineyards of the Douro Valley to the sun-kissed plains of Alentejo, Portugal's wine regions offer a diverse range of flavors and experiences.
But what if you could extend your wine journey and make Portugal your home? Enter the D7 Visa journey.
What is the D7 Visa?
The D7 visa, often referred to as the passive income visa, is a unique, residency permit program introduced by the Portuguese government. It's designed for individuals who have a regular passive income, such as retirees, remote workers, or investors.
Unlike the well-known Portugal Golden Visa program, the D7 visa focuses on those who can sustain themselves without necessarily working in Portugal.
Benefits of the D7 Visa for Wine Lovers
For wine aficionados, the D7 visa is a golden ticket. Here's why:
Extended Stay: With the D7 visa, you are not just visiting; you are residing. This means more time to explore hidden vineyards, attend wine festivals, and immerse yourself in local wine culture.
Access to Exclusive Events: As a Portuguese resident, you might get invitations to wine events exclusive to locals.
Cost-effective Living: Portugal is known for its affordable living costs, allowing you to enjoy quality wines without breaking the bank.
Integration into Wine Communities: Join local wine clubs, attend workshops, and become a part of Portugal's vibrant wine community.
Exploring Vineyards and Wineries with the Flexibility of the D7 Visa
The D7 visa grants you the freedom to travel throughout Portugal without restrictions. This same residency visa means you can:
Spend a weekend in the Vinho Verde region, tasting its signature effervescent wines.
Explore the ancient wine cellars of Porto and indulge in its iconic Port wine.
Join a wine harvest festival in Douro Valley, participating in grape stomping and festivities.
Portugal permanent residency and pathway to Portuguese citizenship: How to apply and what to expect?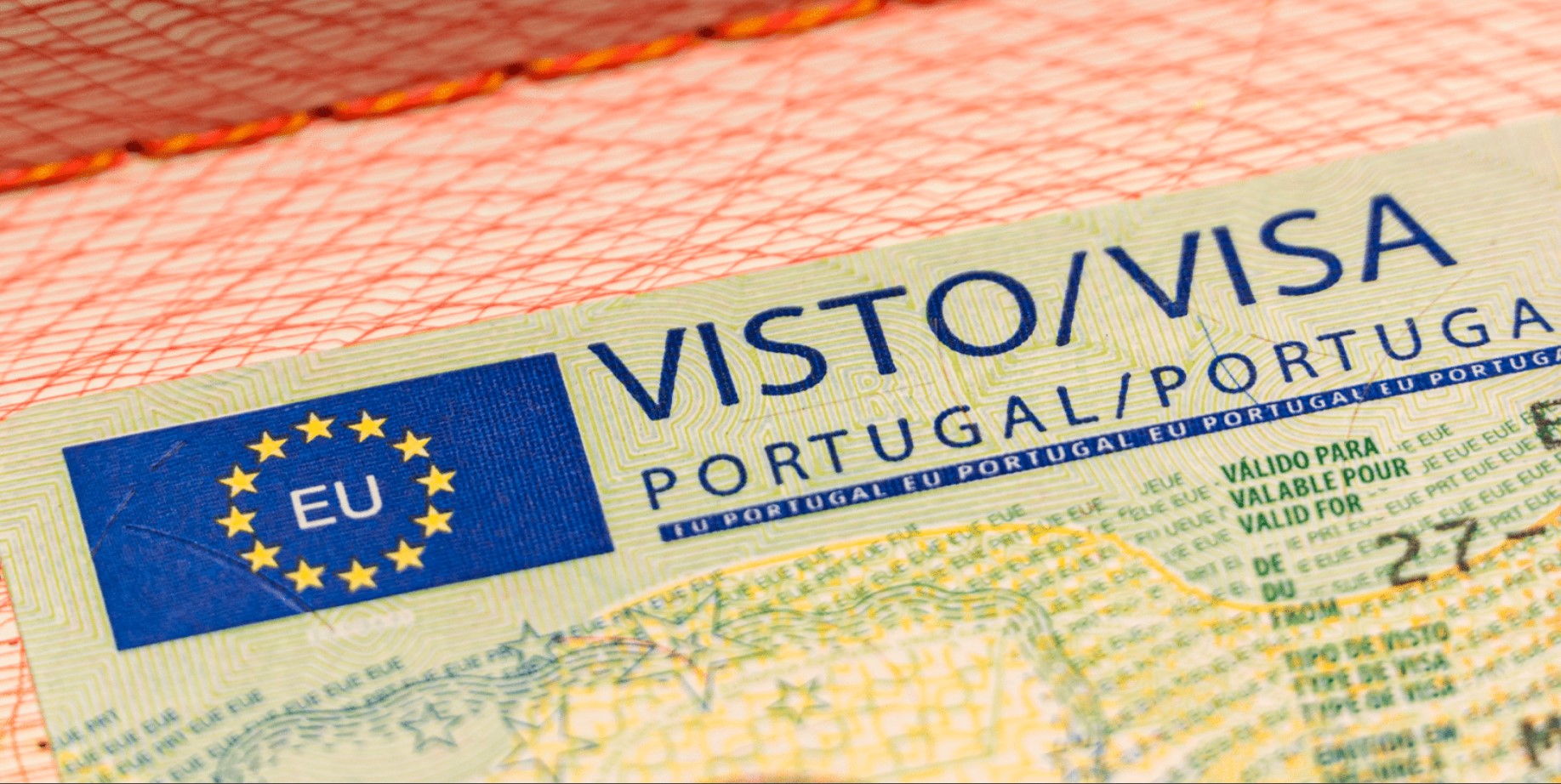 Photo: Portugal visa
Qualifying for the D7 Visa
To qualify for the D7 visa in Portugal, you need:
Proof of Passive Income: This can be from rental income, pensions, dividends, or any other regular passive income. The minimum passive income requirements vary, but it is generally expected to be above the Portuguese minimum wage.
Portuguese Bank Account: Before applying, you'll need to open a Portuguese bank account and transfer your income. This serves as proof that you can sustain yourself in Portugal.
Clean Criminal Record: Portugal requires applicants to have a clean slate, ensuring the safety and integrity of its community.
Health Insurance: Ensure you have comprehensive health insurance that covers you in Portugal.
Application Process
Initial Application: Submit your application at your local Portuguese consulate. Ensure you have all the necessary documents, including proof of passive income and health insurance.
Temporary Residence Permit: Once approved, you'll receive a temporary residence permit valid for one year. This can be renewed for subsequent two-year periods.
Permanent Residency: After five years, you can apply for permanent residency in Portugal. This allows you to live in Portugal indefinitely and enjoy all the rights of a Portuguese citizen, except voting.
Portugal's Wine Regions
Portugal, nestled on the Iberian Peninsula, is a treasure trove for wine enthusiasts. Its diverse climate and unique geography have given birth to a myriad of wine regions, each boasting its distinct character and flavor profiles. From the cool, rainy terrains of Minho in the north to the sun-drenched plains of Alentejo in the south,
Portugal's wine tapestry is as varied as it is vast.
Vinho Verde: Located in the verdant Minho region, Vinho Verde is famous for its young, fresh wines with a slight effervescence. These wines are best enjoyed young and are characterized by their vibrant acidity and refreshing taste.
Douro Valley: A UNESCO World Heritage site, the Douro Valley is the oldest demarcated wine region in the world. It's the birthplace of the world-famous Port wine. The terraced vineyards along the Douro River produce both red and white wines, known for their depth and complexity.
Alentejo: A vast region covering a third of Portugal, Alentejo is known for its bold, full-bodied reds. The wines here are characterized by their rich fruit flavors, often with notes of plum, berry, and cherry.
Dão: Sheltered by granite mountains, the Dão region produces some of Portugal's most elegant and aromatic wines. The star grape here is Touriga Nacional, which yields floral, black-fruited wines with aging potential.
But what if your love for Portuguese wines could extend beyond a vacation? What if you could make this wine paradise your home? That's where the D7 Visa comes into play, offering wine lovers a chance to sip and stay in Portugal.
Clara's Vineyard Dream: From Passion to Residency
Clara, a sommelier from Toronto, had always been enchanted by the world of wines. Her travels took her to vineyards across the globe, from the rolling hills of Tuscany to the picturesque landscapes of Napa Valley. But it was a wine-tasting event in her hometown that introduced her to the magic of Portuguese wines. A sip of the rich and complex red from Douro Valley, and she was smitten.
Yearning to explore more, Clara decided to take a month-long wine tour across Portugal. From the effervescent Vinho Verde in Minho to the robust reds of Alentejo, every region told a story, and every glass held a memory. But it was a chance encounter in a quaint winery in Dão that changed her life.
While savoring the floral notes of Touriga Nacional, Clara struck up a conversation with Sofia, the winery owner. Sofia shared tales of her ancestors, the vineyard's history, and the challenges and joys of winemaking. As the sun set, painting the sky in hues of gold and crimson, Clara had an epiphany. She wanted to be more than just a visitor; she wanted to be a part of this rich tapestry, to contribute to Portugal's wine legacy.
But how could she make this dream a reality? That's when Sofia introduced her to the D7 visa – Portugal's passive income visa. Designed for individuals with a regular income, this visa was the perfect solution for Clara. She could relocate to Portugal, immerse herself in the wine culture, and perhaps even start her own boutique winery.
With Sofia's guidance and the resources from a specific D7 visa guide online, Clara embarked on her journey. From opening a Portuguese bank account to navigating the visa application process, every step brought her closer to her dream.
Today, Clara is not just a resident of Portugal but also a proud vineyard owner in Dão. She often hosts wine-tasting events, sharing her love for Portuguese wines with travelers from around the world. And as they sip on the elegant wines, Clara's story serves as a testament to the possibilities the D7 visa offers – a chance to pursue one's passion and make Portugal home.
Similar to Wine, How Can Portugal Address Other Sectors to Attract Foreigners to Its Visa Programs?
Portugal, with its rich history, vibrant culture, and strategic location, has always been an attractive destination for expatriates. The country's various visa programs and residence permits, including the D7, have been instrumental in drawing foreigners to its shores. However, to ensure the continued success of these programs, Portugal needs to address certain sectors:
Real Estate and Housing: With the increasing number of foreigners moving to Portugal, there's a growing demand for housing. Portugal can capitalize on this by promoting real estate investments and ensuring that there are adequate housing options available for all income levels.
Healthcare: A robust healthcare system is crucial for attracting retirees and those seeking a better quality of life. Portugal should continue to invest in its healthcare infrastructure and ensure that it's accessible to all residents, including foreigners.
Education: For families moving to Portugal, the quality of education is a significant factor. Portugal can enhance its appeal by promoting international schools and ensuring that the education system caters to the diverse needs of its population.
Business and Entrepreneurship: The D7 visa is not just for retirees. By fostering a conducive environment for startups and businesses, Portugal can attract young entrepreneurs and professionals.
Cultural Integration: While Portugal is known for its warm hospitality, efforts can be made to integrate foreigners into the local culture. Workshops, language classes, and cultural events can play a pivotal role in this.
Digital Infrastructure: In todays digital age, a strong online presence and digital infrastructure are crucial. Portugal can attract digital nomads and remote workers by ensuring high-speed internet connectivity and promoting coworking spaces.
Some Questions to be Thought by Policy Makers
How can Portugal further streamline its visa application process to attract more foreigners?
What additional incentives can be offered to foreigners to choose Portugal over other European destinations?
How can Portugal ensure that its local population benefits from the influx of foreigners?
Latest News on the D7 Visa in Portugal
Recently, different Embassies in Portugal released an important notice regarding the D7 and Digital Nomads visa. Here s a summary of the key points:
High Volume of Requests: Due to a significant number of applications for the Digital Nomads and D7 visas, the Consular Section of the Embassy has reached its capacity for handling these visa applications.
Temporary Pause: All vacancies for these visas made available on August 15th are now full. As a result, the Embassy will not be accepting new applications for the Digital Nomad and D7 visas until 12 January 2024.
Email Communications: The Embassy has requested applicants not to send emails regarding these visa applications until the mentioned date. They've also provided a specific procedure for new applications, which includes sending an email to a designated address with relevant information.
Processing Time: Once the application process begins, applicants can expect a waiting period of approximately three months from the initial email response until the final decision.
Important Reminders: The Embassy has emphasized not making any travel or accommodation bookings without confirmation and not to seek visa information over the phone.
FAQs about the D7 Visa
What is the D7 Visa?
The D7 Visa, also known as the Passive Income Visa, allows non-EU/EEA citizens to reside in Portugal if they have a stable income, such as pensions, rental income, or other passive incomes.
Who is eligible for the D7 Visa?
Any non-EU/EEA citizen with a stable and regular income that is sufficient to support themselves and their family in Portugal.
How long is the D7 Visa valid for?
The D7 Visa is initially valid for one year and can be renewed for two subsequent two-year periods.
Can I work in Portugal with a D7 Visa?
Yes, D7 Visa holders are allowed to work in Portugal.
What are the main requirements for the D7 Visa?
Proof of regular and stable income, health insurance, criminal record certificate, and accommodation in Portugal.
How has the D7 Visa evolved over the years?
The D7 Visa has seen various changes, with the government continually updating its policies to attract more foreigners. Its essential to stay updated with the latest news and regulations regarding the D7 Visa.
Can I become a Portuguese citizen with a D7 Visa?
Yes, holding a D7 visa can be a pathway to Portuguese citizenship. After five years of legal residency in Portugal, D7 visa holders can apply for permanent residency. After six years of legal residency (this includes the initial five years), you can apply for Portuguese citizenship. However, there are additional requirements, such as demonstrating ties to the community and passing a language proficiency test.
Is Portugal a good place for retirement?
Absolutely! Portugal is often ranked as one of the best places for retirement due to its mild climate, affordable cost of living, high-quality healthcare, and rich culture. The country offers a relaxed lifestyle, beautiful landscapes, and a friendly community, making it an ideal destination for retirees.
Who is eligible to apply for the Portugal Passive Income Visa?
The Portugal Passive Income Visa, commonly known as the D7 Visa, is designed for non-EU/EEA citizens who have a stable and regular passive income. This can include pensions, rental income, dividends, or any other income source that doesnt require active work. The key is to demonstrate that this income is sufficient to support oneself (and any dependents) in Portugal.
What documents are typically required for a D7 Visa application?
For a D7 Visa application, you typically need:
A valid passport.
Proof of regular and stable passive income.
Proof of health insurance thats valid in Portugal.
A criminal record certificate from your home country.
Proof of accommodation in Portugal (like a rental agreement).
Application forms and passport-sized photos.
(Note: Requirements can vary, and its always best to check with the nearest Portuguese consulate or embassy.)