Dining At Boro 6 Wine Bar In New York City
When it comes to dining out in New York City, there\'s no shortage of options available to hungry patrons. From quaint neighborhood bistros to high-end Michelin-starred eateries, NYC has it all. One spot that has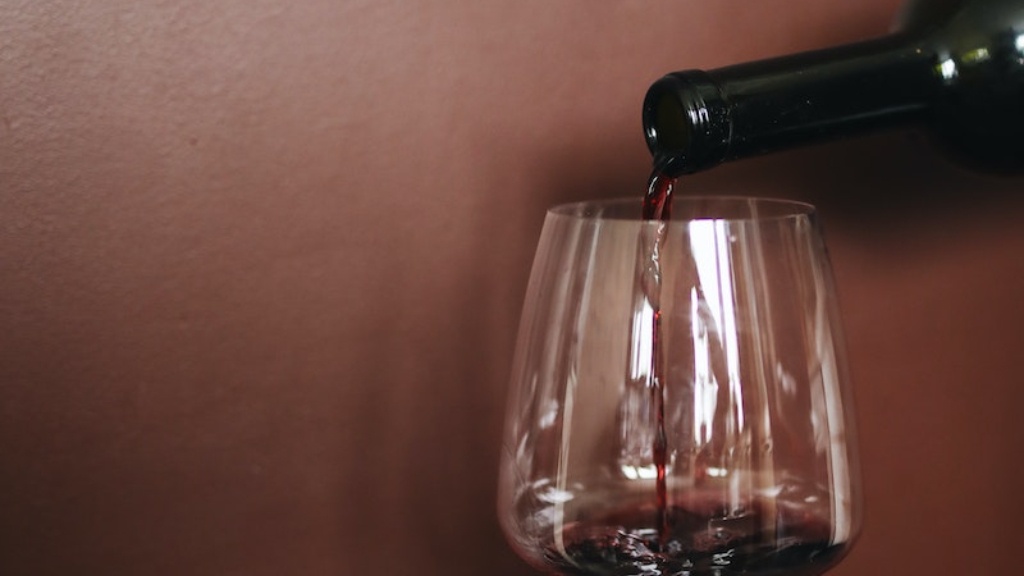 When it comes to dining out in New York City, there\'s no shortage of options available to hungry patrons. From quaint neighborhood bistros to high-end Michelin-starred eateries, NYC has it all. One spot that has been drawing attention lately, however, is Boro 6 Wine Bar, located in the trendy Tribeca neighborhood.
Boro 6 Wine Bar opened in the summer of 2020, during the height of the COVID-19 pandemic. Despite the challenging environment for restaurants, Boro 6 has managed to stand out among the city\'s dining scene. The establishment offers a menu of modern American cuisine, showcasing locally-sourced ingredients and a carefully curated wine list.
Boro 6\'s Executive Chef, Nickolas Martinez, is a familiar name in the NYC culinary world. Martinez has worked in some of the city\'s top restaurants, including Eleven Madison Park and Betony. His menu at Boro 6 is designed to be approachable, but with an elevated twist.
One standout dish from the menu is the \"Boro Burger,\" which features a dry-aged beef patty, smoked cheddar, and a house-made bun. The dish has received rave reviews from diners and food critics alike. Other popular menu items include the steak frites, yellowtail crudo, and roasted chicken.
The wine list at Boro 6 is also impressive, featuring a selection of natural and organic wines from around the world. The list is curated by Beverage Director, Chelsea Carrier, who also oversees the establishment\'s cocktail program. The wine list changes frequently, so diners can expect to discover something new with each visit.
Boro 6\'s atmosphere is casual and laid-back, yet sophisticated. The restaurant features an open kitchen, allowing diners to watch as their meals are prepared. The decor is sleek and modern, with ample natural lighting and warm wood accents. Reservations are recommended, as the restaurant can get busy during peak hours.
Expert Perspectives on Boro 6 Wine Bar
Food and travel journalist, Devorah Lev-Tov, recently reviewed Boro 6 for Forbes, stating, \"Boro 6 shines in its simplicity, elevated by expert cooking and expert wine pairing.\" Lev-Tov raved about the Boro Burger, noting that it was \"worth the hype.\"
Wine Enthusiast also highlighted Boro 6\'s wine program, specifically its selection of natural and low-intervention wines. The publication noted that Boro 6 \"embraces a different approach to wine that encourages exploration and experimentation.\"
The Impact of COVID-19 on the Restaurant Industry
Boro 6 opened during a particularly challenging time for the restaurant industry. As the COVID-19 pandemic swept the city, many establishments were forced to shut down or pivot to takeout and delivery models to stay afloat. Boro 6\'s success speaks to the resilience of the industry and the importance of innovation during a crisis.
Restaurateurs across the city have had to get creative over the past year, from offering outdoor dining options to offering special meal kits for customers to cook at home. Boro 6\'s dedication to locally-sourced ingredients and a curated wine list is just one example of how restaurants are adapting to meet the needs of today\'s diners.
The Importance of Locally-Sourced Ingredients
Boro 6\'s commitment to using locally-sourced ingredients is part of a larger trend in the restaurant industry towards sustainable and responsible sourcing. By using ingredients that are grown and produced nearby, restaurants can reduce their carbon footprint and support local farmers and producers.
This trend has also put a spotlight on the importance of seasonality in cooking. By focusing on ingredients that are in-season, chefs can create dishes that are not only more flavorful but also more environmentally friendly. Boro 6\'s menu changes frequently to reflect the best of what\'s in-season, ensuring that diners always enjoy the freshest ingredients.
The Future of Dining Out in New York City
As the city begins to emerge from the COVID-19 pandemic, many are optimistic about the future of the restaurant industry. With the arrival of warmer weather and the increasing availability of vaccines, diners are eager to return to their favorite restaurants.
However, the pandemic has also highlighted the need for restaurants to be flexible and adaptable. In a city that is constantly evolving, restaurants will need to continue to innovate and find new ways to engage diners. Boro 6\'s success during the pandemic is a testament to the importance of staying ahead of the curve and taking risks.
In Conclusion
Boro 6 Wine Bar is a standout spot in NYC\'s bustling dining scene. With its locally-sourced ingredients, impressive wine list, and expertly crafted menu, Boro 6 is not to be missed. As the restaurant industry continues to evolve in the wake of the COVID-19 pandemic, Boro 6\'s dedication to innovation and excellence is sure to keep it at the forefront of the city\'s culinary landscape.