Dinner In Napa Valley: The Best Restaurants For Foodies
Napa Valley in California is a region renowned for producing some of the best wines, and it is also home to some of the finest restaurants in the US. For foodies, Napa Valley is a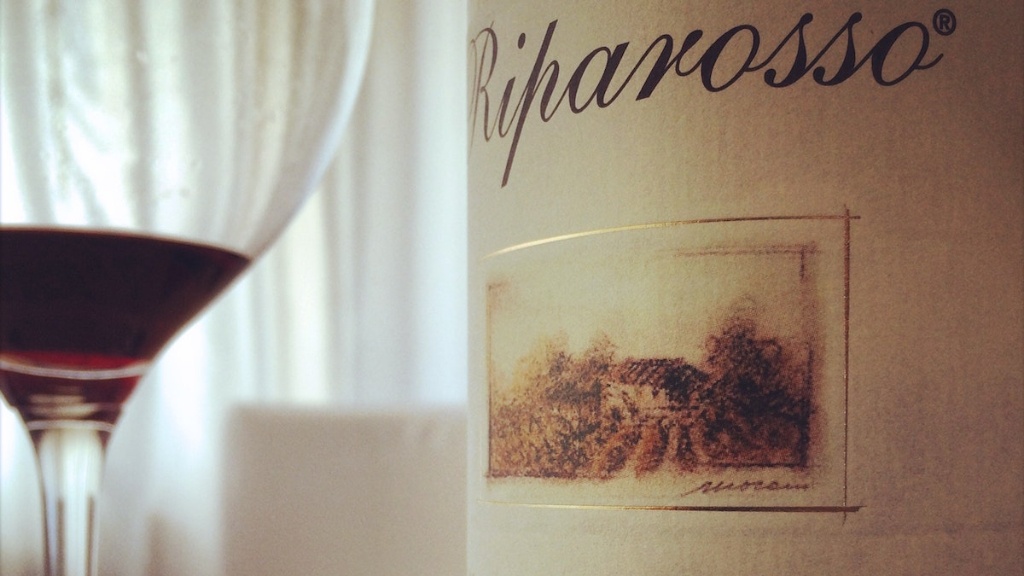 Napa Valley in California is a region renowned for producing some of the best wines, and it is also home to some of the finest restaurants in the US. For foodies, Napa Valley is a true paradise with a plethora of dining options. From Michelin-starred restaurants to cozy cafes, Napa Valley has it all. In this article, we explore some of the best restaurants for foodies in Napa Valley.
French Laundry is one of the most coveted dining spots in Napa Valley. It has been awarded three Michelin stars and is consistently rated as one of the best restaurants in the world. Chef Thomas Keller\'s exquisite dishes will take you on a culinary journey that you will never forget.
Another exceptional dining destination in Napa Valley is The Restaurant at Meadowood. It has been awarded three Michelin stars and is renowned for its innovative cuisine that is designed to showcase the flavors of the region. Chef Christopher Kostow's dishes are not only delicious but also a visual treat.
For those looking for a more casual dining experience, Oxbow Public Market is a must-visit. The market is home to several food vendors that offer cuisines ranging from Mexican to Indian. It's the perfect place to grab a quick bite, try some local cheese, or sip on a glass of wine.
If you\'re in the mood for Italian food, then Bottega is the place to be. Chef Michael Chiarello has created a menu that celebrates the flavors of Italy while incorporating the freshest local ingredients. The restaurant\'s warm and rustic ambiance adds to the overall dining experience.
Ad Hoc is another excellent option for foodies in Napa Valley. It is a casual restaurant that focuses on comfort food. The menu changes daily, and the dishes are prepared with the freshest, seasonal ingredients. Chef Thomas Keller\'s team ensures that every meal is a memorable one.
For those looking for a one-of-a-kind dining experience, The Charter Oak is a must-visit. The restaurant is housed in a restored, 100-year-old farmhouse, and the menu highlights the flavors of the region. The chefs use open-fire cooking techniques to create dishes that are rustic yet refined.
Napa Valley is not only known for its food but also its wines, and it\'s rare to find a restaurant that doesn\'t offer an extensive wine list. Many of the restaurants in Napa Valley also offer wine pairing menus, so you can enjoy the perfect glass of wine with your meal.
Why Napa Valley is a foodie\'s haven
Napa Valley\'s cuisine is influenced by the region\'s agricultural abundance. The area is known for its farms and vineyards, and the chefs here take advantage of the freshest, seasonal produce. The restaurants in Napa Valley are not only about delicious food but also about an immersive experience that showcases the region\'s culture and heritage.
Napa Valley is home to some of the best wineries in the world, and the wine enhances the overall dining experience. The restaurants here offer extensive wine lists that include local wines as well as international ones. The wine pairings are carefully curated to complement the flavors of the dishes.
The chefs in Napa Valley are also dedicated to sustainable practices. They work closely with local farmers and suppliers to source their ingredients, which reduces their carbon footprint. They also incorporate environmentally friendly practices in their restaurants, such as composting and recycling.
Napa Valley\'s dining scene is not only for those who enjoy fine dining. The region offers plenty of options for those who prefer casual dining or want to explore the local food scene. From food trucks to farmers\' markets, Napa Valley has something for everyone.
Overall, Napa Valley\'s culinary scene is a testament to the region\'s dedication to quality, sustainability, and innovation.
The role of Michelin stars in Napa Valley\'s dining scene
Michelin stars are the most sought-after awards in the culinary world, and Napa Valley is home to several Michelin-starred restaurants. The stars are awarded by the Michelin Guide, a publication that reviews restaurants around the world. The stars are based on several factors, including the quality of the food, service, and ambiance.
For restaurants in Napa Valley, a Michelin star can make or break their reputation. It not only attracts foodies from around the world but also serves as an indicator of the restaurant\'s quality. However, not all restaurants aspire to win a Michelin star. Some chefs prefer to focus on creating delicious food without the pressure of the star system.
The Michelin Guide has been criticized for its lack of diversity and for favoring French cuisine. However, in recent years, it has become more inclusive and started acknowledging other cuisines as well. This has opened up opportunities for restaurants in Napa Valley that specialize in innovative cuisine.
Overall, Michelin stars play a significant role in the culinary world and help to set standards for excellence. They also serve as a guide for foodies who are looking for the best dining experiences.
The impact of COVID-19 on Napa Valley\'s restaurants
The COVID-19 pandemic has had a significant impact on the restaurant industry, and Napa Valley\'s dining scene is no exception. Many restaurants had to close their doors temporarily, and some had to shut down permanently. However, the pandemic has also resulted in several innovations and changes in the industry.
Restaurants have had to adapt to new safety protocols, such as social distancing and increased sanitation measures. Many restaurants have also shifted to outdoor dining, which has become increasingly popular in Napa Valley. It allows visitors to enjoy their meals in a safe and scenic environment.
The pandemic has also accelerated the trend of takeout and delivery. Many restaurants in Napa Valley now offer takeout and delivery options, which has increased their reach and enabled them to serve more customers.
Overall, the pandemic has been a challenging time for the restaurant industry, but it has also led to several innovations and changes in the way restaurants operate. Napa Valley\'s dining scene has shown remarkable resilience and adaptability during these uncertain times.
The future of Napa Valley\'s dining scene
Napa Valley\'s dining scene is constantly evolving, and the future looks promising. The region\'s dedication to sustainability and innovation ensures that there will be plenty of exciting new restaurants and dining experiences for foodies.
The pandemic has also resulted in several changes that are likely to continue in the future. Outdoor dining and takeout are likely to remain popular, and restaurants may continue to offer more flexible dining options.
The increasing focus on sustainability is also likely to continue. Restaurants in Napa Valley may increasingly incorporate environmentally friendly practices and source their ingredients from local suppliers.
In conclusion, Napa Valley is a food lover\'s paradise with a dining scene that caters to all tastes and preferences. The region\'s dedication to sustainability, innovation, and quality ensures that there will always be something new and exciting to explore.