Discover Hungarian Wine on Kickstarter
Reading Time: [est_time] Discover Hungarian Wine is a project that we've been working on for over two years. Exotic Wine Travel is proud to announce that our fourth wine book is now available for pre-order on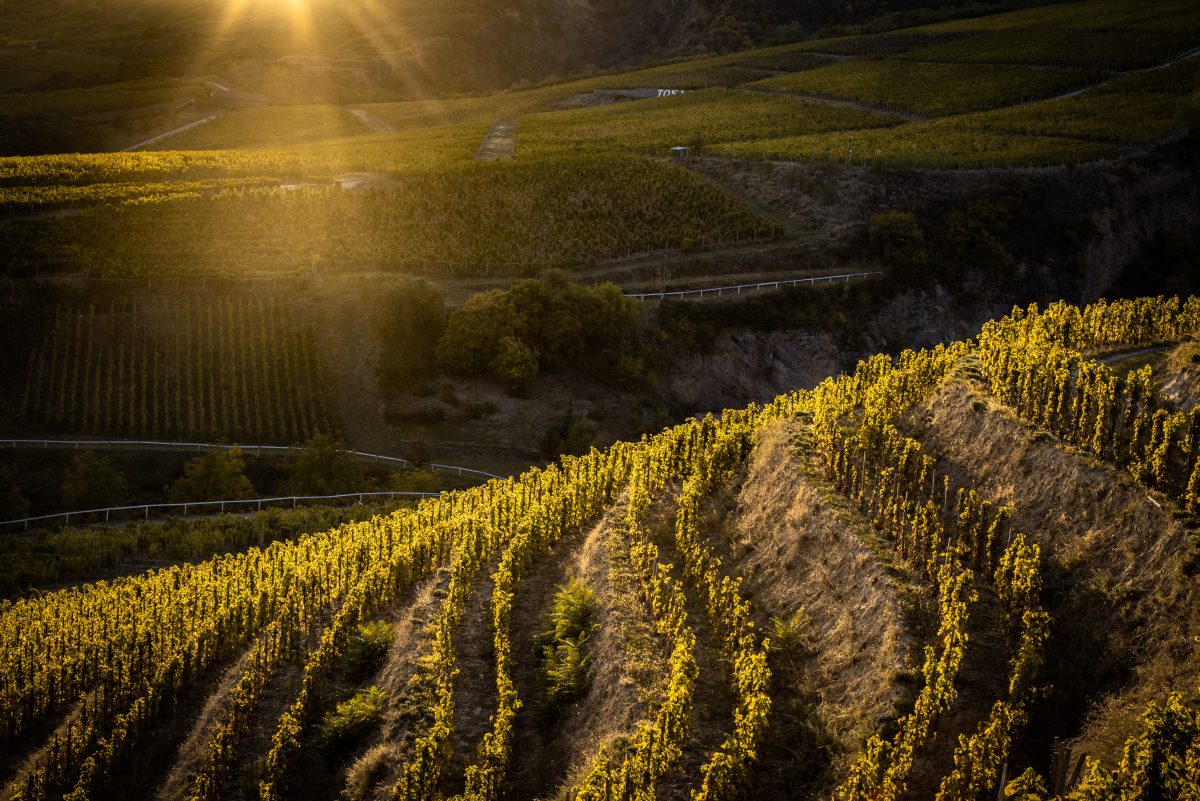 Reading Time: 3 minutes
Discover Hungarian Wine is a project that we've been working on for over two years. Exotic Wine Travel is proud to announce that our fourth wine book is now available for pre-order on Kickstarter. We will need to reach our funding goal in order to bring this book to life.
Hungarian wine is one of the best-kept secrets in the world of wine. By backing our Kickstarter, you have the power to help us illuminate the mysterious and beautiful world of Hungarian wine. 
Hungary remains one of the last traditional European wine-producing countries yet to be fully appreciated internationally. It has a rich history with a wealth of indigenous varieties and wine styles that deserve to be better known.

 – John Szabo, Master Sommelier and author of Volcanic Wines: Salt, Grit, and Power.
Hungarian Wine & Exotic Wine Travel
A few years ago, Charine and I did a pair of masterclasses back to back that changed our lives. The first was 2010 Bordeaux (left bank, 3rd – 5th growths) with the next featuring Villányi Franc from Hungary. Villány is Hungary's premier region for Bordeaux blends and varietal Cabernet Franc. The highest quality examples are allowed to be named Villányi Franc. 
We were blown away by the quality of the wines in the second class. They stood toe to toe with the 2010 Bordeauxs. At that point, we made a pact to ourselves to explore the wines of Hungary in depth. Over the next two years, we would visit the wine regions of Hungary. In between 2017-now, we've spent six months in the country tasting wines and visiting producers nonstop. 
The quality of Hungarian wines continues to blow our minds. The country is famous for the sweet wines of Tokaj which can be ravishing, but there's so much more than that. There are special wine styles that have persisted throughout the years, even through the Communism era. We are blown away by the barrel-fermented, mineral-driven wines of Somló. It's a region that sits on a small extinct volcano (topped by a castle) with no paved roads. 
We suggested a Somlói wine to our friend (a serious Burgundy collector) and he wrote back saying, "this is the most complex 15 Euro wine I've had in my life". 
Other styles have improved drastically, like the traditional Bikavér (Bull's Blood) blend from Egér and Szekszárd. It's a wine whose reputation was diminished greatly in the communist era. Now there are ambitious and well-crafted examples that some people might call a red Burgundy if tasted blind (we've witnessed it first hand). 
One of the most exciting styles for us is Tokaji Szamorodni Szaraz (Dry). It's a high acid, barrel-aged wine with botrytized berries. It's fermented dry and aged under the Flor, a la Sherry. When dry Tokaji wines started to become popular, this style started dying off because of the difficulty to make it (and the cost). Now it's having somewhat of a renaissance thanks to producers like Frenchman Samuel Tinon. 
Hungarian wines are of outstanding quality and are strikingly original. Hungary is located in between 45-49 degrees north, allowing for true cool climate viticulture. In a world where alcohol levels are rising, local winemakers are finding beautiful flavors at 11.5-13% of alcohol. We are well-schooled in the wines of Eastern Europe and feel like the overall quality is highest in Hungary and Slovenia, with Croatia continually edging closer. 
It has become our mission to inform people of exciting wines being made in unheralded corners of the wine world. We believe people need to know about Hungarian wines. Because of this, we are launching a Kickstarter for our fourth wine book Discover Hungarian Wine: A Visitor-Friendly Guide. It's meant to be a practical guide to the mysterious world of Hungarian wine. The book also has contributions by local experts like Ercsey Dániel and Győrffy Zoltán, in addition to Master of Wine Elizabeth Gabay, Master Sommelier John Szabo, and more.
We were not commissioned to do this book, it is 100% independently funded, like all of our other books. The research and writing of our book are about 50% done. We will be spending another six months in Hungary in 2020 to finish the research and writing before going to print. That's why we are launching this Kickstarter, which gives people an opportunity to reserve a special edition, signed copy, along with some other goodies. 
I hope this guide would be useful to those who enjoy our work. You can take a look at our campaign below – complete with videos. Thanks again for letting Exotic Wine Travel be a part of your lives, it's something that we treasure and is a responsibility that we take seriously. 
Please take a few minutes to look at our Kickstarter and feel free to back it and it with your family and friends. Hungarian wines are phenomenal and need more attention, but it will take all of us.
Discover Hungarian Wine: A Visitor-Friendly Guide
Take a look at our Kickstarter campaign for an opportunity to reserve a special edition, signed copy. We have a number of exciting rewards including.
A pairing dinner with us in Budapest, complete with unique, hard to find vintages.
A day trip with us exploring Tokaj.
An opportunity to have us present at your company or tasting group.
And more!
Back the Kickstarter campaign today and scoop up your reward, supplies are limited.
What Other Wine Professionals Are Saying
[sp_testimonials_slider category="1171″]
---
Thank you to the Hungarian Tourism Agency who provided the photos in this article. Please note that the opinions expressed in this article are unsolicited and have not been paid for in any way by governmental bodies, enterprises, or individuals. We do not sell editorial content as that would destroy the legitimacy of our reviews and the trust between Exotic Wine Travel and its readers. On occasion, we extend the option of purchasing the wines we review or/and the products we spotlight. Some of these product links are set up through affiliate programs, which means Exotic Wine Travel gets referral credits if you choose to purchase these items via the links we provide.