Discover The Best Restaurants In Venice, Italy
Venice, Italy is known for its rich culture, history, and authentic cuisine. When it comes to satisfying your taste buds, Venice has an abundance of delectable options to choose from. From seafood dishes to traditional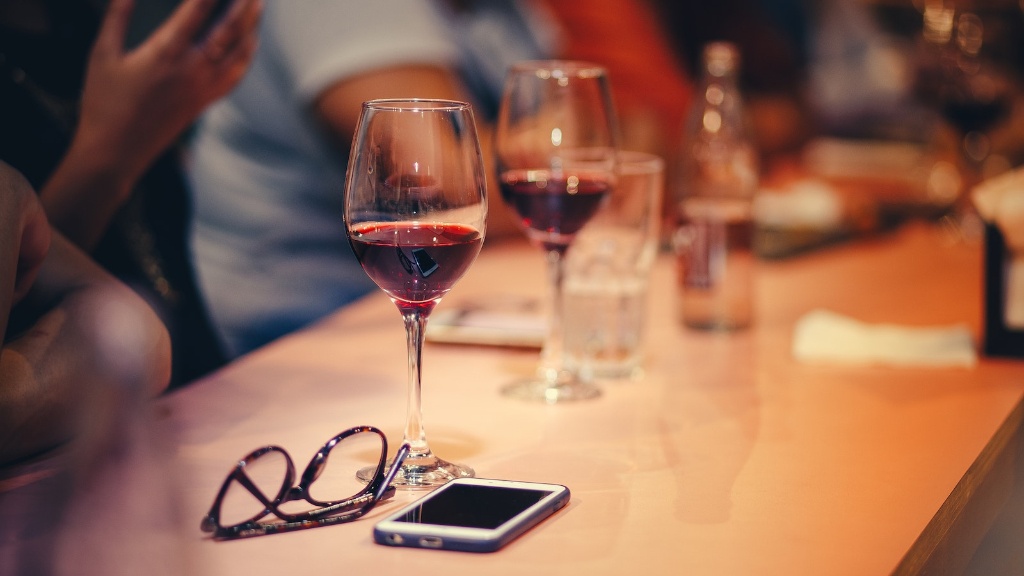 Venice, Italy is known for its rich culture, history, and authentic cuisine. When it comes to satisfying your taste buds, Venice has an abundance of delectable options to choose from. From seafood dishes to traditional Italian pasta meals, there is something for everyone in this city. Here\'s a list of some of the best restaurants in Venice that you should not miss out on:
1. Osteria Da Fiore
Established in 1978, Osteria Da Fiore is one of the most renowned Michelin-starred restaurants in Venice. Located in the heart of the city, the restaurant is known for its fresh seafood dishes that are cooked to perfection. The menu is seasonal, meaning that the ingredients used are sourced directly from the local markets according to the time of year. The restaurant also boasts an impressive wine cellar, featuring over 800 labels for the perfect pairing.
2. Antiche Carampane
If you\'re looking for a true Venetian seafood experience, then Antiche Carampane is the place for you. The restaurant is located in the San Polo sestiere and offers a cozy atmosphere with a warm welcome from the staff. The menu mainly focusses on seafood dishes, with the highlight being the grilled calamari served with spinach and garlic. The restaurant also has a great selection of wines to accompany their dishes.
3. Al Covo
Al Covo is another Michelin-starred restaurant that has been around for over 25 years. Known for its authentic Venetian cuisine, Al Covo offers dishes that are both creative and seasonal. The restaurant has a cozy atmosphere that makes it feel like you are dining in someone\'s home. The menu includes dishes like pumpkin risotto, scallops with black truffle, and tiramisu for dessert.
4. Trattoria Al Gazzettino
Trattoria Al Gazzettino is a hidden gem located near the Rialto Bridge. The restaurant is known for its traditional and authentic Venetian dishes, such as bigoli pasta with duck ragu and calamari served with polenta. The staff are friendly and welcoming, and the cozy atmosphere makes it perfect for a romantic dinner or a meal with friends.
5. Trattoria alla Madonna
Trattoria alla Madonna is a classic Venetian restaurant that has been around since 1954. The restaurant is located near the Rialto Bridge and is known for its traditional dishes, such as the Venetian liver or cuttlefish in ink. The staff are welcoming, and the atmosphere is friendly, making it perfect for a family meal.
6. Ristorante Quadri
Ristorante Quadri is a high-end restaurant located in St. Mark\'s Square. The restaurant has been around since the 17th century and boasts a past filled with famous clientele. The menu reflects this prestige, with dishes like caviar and lobster linguine. The restaurant also features a unique dessert trolley which allows diners to choose from a variety of sweet treats.
7. La Zucca
For those that are vegetarian, La Zucca is the perfect restaurant to visit. The restaurant is located in Santa Croce and is known for its vegetarian and vegan dishes. The highlight is the pumpkin and ricotta cheese gnocchi, which is a must-try. The restaurant also has a great selection of wines to accompany their dishes.
If you\'re looking to experience Venice\'s cuisine at its finest, then these are the restaurants that you should add to your itinerary. With their unique dishes, cozy atmospheres and welcoming staff, they are sure to provide you with an unforgettable dining experience.
Expert insights on Venetian cuisine:
To gain some additional insight into the cuisine of Venice, we spoke to Chef Fabio Trabocchi, who owns and operates multiple restaurants in Washington D.C., including the Michelin-starred Fiola. When asked about the unique flavors of Venetian cuisine, Trabocchi had this to say:
\"Venice is one of the most unique cities in the world, and its cuisine reflects this. The food is heavily influenced by its proximity to the sea, with seafood playing a major role in many of the dishes. Traditional Venetian dishes often utilize simple ingredients that are sourced locally, but the combinations of flavors are always complex and interesting.\"
The future of Venetian cuisine:
As Venice continues to evolve and change, so too will its cuisine. According to Hannah Glasse, a food writer and historian, \"Venetian cuisine will continue to adapt and evolve with changing tastes, but it will always remain rooted in traditional ingredients and techniques.\"
One thing is for certain: Venetian cuisine is here to stay. Whether you\'re a seafood lover, a vegetarian, or just looking for something new, the restaurants of Venice have you covered. So, make sure to visit them on your next trip to this stunning city, and indulge in the flavors that have captured the hearts and taste buds of food lovers around the world.
How to choose the best restaurant in Venice:
With so many great options to choose from, it can be difficult to decide which restaurant to visit in Venice. However, there are a few key things to keep in mind that can help you make your decision:
1. Look for restaurants that feature local ingredients and seasonal menus.
2. Research the restaurant\'s reputation and read reviews from previous diners.
3. Consider the atmosphere and ambiance of the restaurant, as well as the quality of service provided by the staff.
By keeping these factors in mind, you can ensure that you choose the best possible dining experience for your tastes and preferences.
Unique Venetian dishes to try:
While there are many dishes that you should try when dining in Venice, there are a few that are particularly unique and worth seeking out. These include:
1. Risotto al nero di seppia – a delicious black risotto made with cuttlefish ink
2. Bigoli in salsa – thick pasta served with a sauce made from anchovies and onions
3. Sarde in saor – sweet and sour sardines, often served as an appetizer
4. Fegato alla veneziana – thinly-sliced calf liver served with caramelized onions
By trying these dishes, you can experience the unique flavors of Venice and immerse yourself in this beautiful city\'s culinary traditions.
Where to find the best gelato in Venice:
No meal in Venice is complete without a scoop of delicious gelato. While there are many great gelaterias to choose from, some of the best include:
1. Gelateria Alaska – known for its rich, creamy gelato and creative flavors
2. Gelateria Nico – located near St. Mark\'s Square, and famous for its pistachio gelato
3. Il Doge – a popular spot for locals, with some of the best gelato in Venice
So, make sure to save room for dessert and indulge in some of Venice\'s best gelato. Your taste buds will thank you!