Discover The Best Vineyards In Napa For Your Next Wine Tour
When it comes to wine tours, Napa Valley always comes to mind. This beautiful region in California is famous for its picturesque landscapes, world-class wineries, and award-winning wines. However, with more than 400 wineries in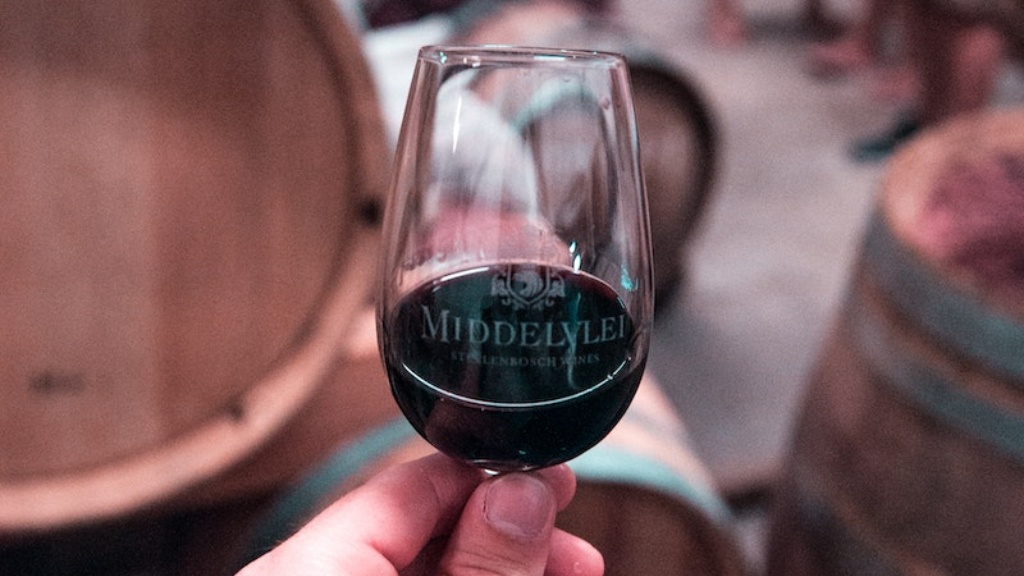 When it comes to wine tours, Napa Valley always comes to mind. This beautiful region in California is famous for its picturesque landscapes, world-class wineries, and award-winning wines. However, with more than 400 wineries in the area, choosing which ones to visit can be overwhelming. In this article, we will help you discover the best vineyards in Napa for your next wine tour.
Napa Valley has been producing wines for over 150 years, and it is home to many iconic wineries. One of the most renowned is Robert Mondavi Winery, founded in 1966. This winery is known for its Cabernet Sauvignon, Chardonnay, and Fumé Blanc, and offers daily tours and tastings. Mondavi's To Kalon Vineyard, one of the most famous vineyards in the world, is also located in Napa Valley.
Another must-visit vineyard is Domaine Chandon, a sparkling wine specialist owned by Moët & Chandon. This winery boasts a beautiful terrace with stunning views of the valley, and offers tours that include a visit to the vineyard, winery, and tasting room.
If you want to sample some of the finest Cabernet Sauvignon in Napa, visit Stag's Leap Wine Cellars. This historic winery was founded in 1970 and produces award-winning wines that are bold and elegant. The tasting room is located in a beautiful 19th-century stone building, and visitors can enjoy stunning views of the vineyards.
For those who want to experience a more rustic and laid-back atmosphere, Frog's Leap Winery is the perfect choice. This family-owned winery is dedicated to sustainable farming practices and produces organic wines that reflect the terroir of the region. Visitors can tour the vineyards and gardens, taste the wines, and enjoy a picnic on the lawn.
Another excellent option is Opus One Winery, which was founded by Robert Mondavi and Baron Philippe de Rothschild in 1979. This joint venture aims to create the finest Bordeaux-style blend in the world, and every vintage of Opus One is a testament to their success. The winery offers tours and tastings, and visitors can enjoy a glass of Opus One in the beautiful terrace overlooking the vineyards.
Napa Valley is not only famous for its wines but also for its stunning scenery. One of the best ways to enjoy the beauty of the region is to take the Napa Valley Wine Train. This historic train provides a unique and luxurious experience, featuring panoramic views of the valley, a gourmet lunch or dinner, and, of course, delicious wines from some of the best vineyards in the area.
If you're a nature lover, you might want to visit Sterling Vineyards, located in the northern part of Napa Valley. This winery is unique in that visitors take an aerial tram to get to the tasting room, which offers breathtaking views of the valley. Sterling Vineyards produces a wide range of wines, including Sauvignon Blanc, Chardonnay, Cabernet Sauvignon, and Merlot.
Winery & Resort Pairings
If you're planning to stay in Napa Valley for a few days, you might want to combine your wine tasting experience with a luxurious resort stay. There are many wineries that offer accommodation, such as Meadowood Napa Valley. This five-star resort features a golf course, tennis courts, swimming pools, and a Michelin three-star restaurant. The resort is also home to a cozy wine cellar, where guests can indulge in some of the finest wines from the region.
Another excellent winery and resort pairing is Auberge du Soleil, a luxurious hotel and spa located in Rutherford. This resort offers stunning views of the valley, a Michelin-starred restaurant, and a wine cellar with an extensive collection of local wines. The resort also has a private vineyard, where guests can take a tour and learn about the winemaking process.
The Art of Wine Blending
If you're a wine enthusiast and want to learn more about the blending process, you might want to book a class at Conn Creek Winery. This winery offers a unique experience where visitors can learn about the art of wine blending and create their own blend to take home. The class is led by a wine educator, who will guide you through the process of tasting and blending different grape varieties.
Another winery that offers a blending experience is Beaulieu Vineyard, also known as BV. This iconic winery has been producing wines in the Napa Valley for more than 100 years and is famous for its Georges de Latour Private Reserve Cabernet Sauvignon. The blending experience at BV includes a tour of the vineyards and winery, a tasting of different grape varieties, and a session where visitors can create their own blend.
Alternative Wine Tours
If you're looking for a different kind of wine tour experience, you might want to try a cycling tour. This type of tour allows you to explore the beauty of the valley while getting some exercise and tasting delicious wines. Napa Valley Bike Tours offers a variety of guided tours, ranging from easy rides to challenging routes, that include stops at some of the best wineries in the area.
If you prefer to explore the valley on foot, you might want to join a walking tour. The Napa Valley Walking Tour offers a three-hour guided tour that takes visitors through the town of Yountville, where they can visit some of the best restaurants and tasting rooms in the area. The tour also includes a tasting of local wines and olive oils.
Celebrity Wineries
Finally, if you're a fan of wine and Hollywood, you might want to visit Francis Ford Coppola Winery. This winery, owned by the famous film director, is located in the town of Geyserville and features a tasting room, a museum dedicated to movie props and memorabilia, and a swimming pool surrounded by vineyards. The winery produces a wide range of wines, including the Director's Cut series, which pays tribute to Coppola's filmmaking career.
Another celebrity winery worth visiting is Casa Bianchi, owned by the Argentine soccer legend, Diego Maradona. This winery, located in the town of Carneros, produces high-quality wines that reflect Maradona's passion for the sport and the region. Visitors can take a tour of the vineyards and winery and enjoy a tasting of the wines.
In conclusion, Napa Valley is a wine lover's paradise, with something for everyone. Whether you're a fan of Cabernet Sauvignon or sparkling wine, a nature lover or a film buff, Napa has it all. We hope this article has helped you discover some of the best vineyards in the area and inspired you to plan your next wine tour.