Discovering J Winery Bubble Room: A Guide To Sonoma\'s Best Tasting Room
When it comes to wine tasting, Sonoma County is without a doubt one of the best regions in the world to indulge. It is home to more than 425 wineries, each with its charm and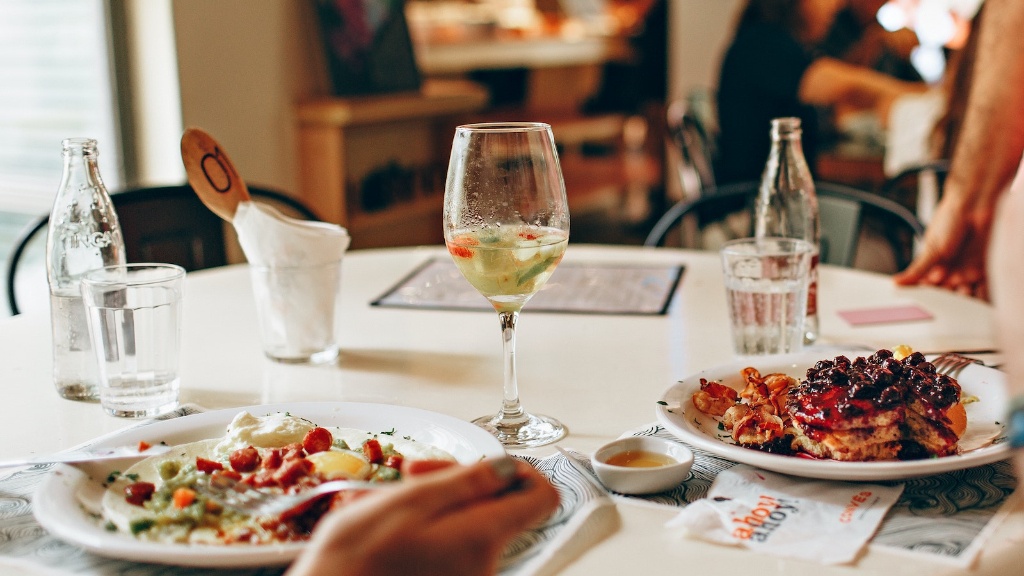 When it comes to wine tasting, Sonoma County is without a doubt one of the best regions in the world to indulge. It is home to more than 425 wineries, each with its charm and character. Among them is the highly-acclaimed J Vineyards & Winery, recognized for its premium sparkling and varietal wines, as well as its exceptional dining experience in the J Bubble Room.
J Bubble Room is a specialty tasting room where guests can taste J Vineyards' signature wines and pair them with delicious bites prepared by J Winery's chef. The concept behind this fascinating dining experience is simple: to invite guests to sample a variety of different wines while enjoying a gourmet meal in a luxurious setting.
The Bubble Room offers four different tastings, ranging from the Bubble Room Flight, which includes a selection of sparkling and still wines paired with small plates, to the Legacy Tasting, which features J Vineyards' most limited and rare wines, alongside a five-course tasting menu.
But what sets J Bubble Room apart from other tasting rooms is its beautiful ambiance. Decorated with a contemporary and chic design, the Bubble Room is a perfect blend of rustic charm and modern sophistication. The staff is attentive, knowledgeable, and passionate about J Vineyards' wines, and they are more than happy to make recommendations tailored to each guest's preferences.
Moreover, J Winery's commitment to sustainability and organic farming practices has not gone unnoticed. The winery has been certified by both the California Sustainable Wine-growing Alliance and Sonoma County's Sustainability Certification program since 2008. They have implemented solar power, water conservation, and organic farming practices to bring out the best in their grapes.
According to Sally Falk Owings, author of \"The Winemaker Cooks,\" the J Bubble Room is \"one of the best wine experiences anywhere.\" She writes, \"The restaurant has an inventive way of pairing wine, to be tasted in flights, with thoughtful little dishes, that change seasonally.\"
What to Expect in the J Bubble Room
Guests arriving at J Bubble Room are greeted by friendly staff and escorted to their table, where they begin their journey of wine tasting and culinary indulgence. The environment is cozy, and the decor is modern and tasteful. The ambiance of the room is designed for relaxation, and the overall setting offers one of the best wine experiences in Sonoma County.
The tastings at Bubble Room are divided into four categories:
Bubble Room Flight Tasting
The Bubble Room Flight is the most popular tasting, offering six different wines, each paired with an elegant small plate.
Reserve Tasting
For the Reserve Tasting, guests sample wines from J Vineyards\' estate and Single Vineyard collections, enhancing the taste of each wine with delicious small bites.
Estate Legacy Tasting
The Estate Legacy Tasting features rare and limited wines from J's Estate and Russian River Valley vineyards. Guests indulge in a five-course tasting menu, with each dish perfectly complementing the particular wine being sampled.
Legacy Reserve Tasting
The Legacy Reserve tasting is the most exclusive tasting on offer, with a selection of rare and coveted wines that the winemakers have bottled for future generations. It is limited to small groups and is served with an extensive tasting menu.
The Wines of J Winery & Vineyards
J Vineyards & Winery produces an array of premium sparkling wines, still wines, and varietals that are unique to Sonoma County. Their wines boast expressive aromas, elegant flavors, and an excellent finish that creates unforgettable experiences for wine lovers.
Among the winery's famous wines are the Russian River Valley Chardonnay, a bright and balanced wine with hints of white peaches, green apples, and citrus. The winery's Cuvée 20 Brut sparkling pinot noir is another must-sample, with its delicate bubbles and fresh aromas of strawberries, raspberries, and baked bread.
Insider Tips for an Unforgettable Experience
There are a few insider tips that guests should keep in mind for an unforgettable experience at J Bubble Room:
Book in Advance
The Bubble Room is a popular spot and tends to sell out quickly, with waiting lists often extending for weeks or even months. Thus, it\'s essential to reserve a spot well in advance to avoid disappointment.
Come with an Open Mind
Guests should be open to trying new things and stepping out of their comfortable wine-tasting habits. J Bubble Room offers exceptional wines that may not be familiar to visitors, and it's worth experimenting with new varieties.
Enjoy the Experience
J Bubble Room aims to provide an immersive and unforgettable wine-tasting experience. Being relaxed, relishing the ambiance, and engaging with staff assists with getting the most out of the experience.
Plan Ahead
The Bubble Room offers various tastings and dining options, and interested guests should check out their website and plan ahead according to their preference and budget.
The J Winery Estate Tour
The J Winery & Vineyards Estate Tour is another excellent opportunity for guests to discover the magic of Sonoma County's premier winery. The tour provides unique insights into the winemaking process, the history and philosophy of J Vineyards, and includes a guided walk through the estate\'s vineyards and rolling hills.
The tour ends with a visit to the Tasting Room, where guests sample the winery\'s flagship and reserve wines, paired with artisan cheeses, charcuterie plates, and other local specialties. It's a perfect way to get a more in-depth look at Sonoma\'s wine culture, and guests leave with a newfound appreciation for J Vineyards\' passion and commitment to excellence.
The Verdict
It\'s no surprise that J Vineyards & Winery and its Bubble Room have established themselves as one of the premier wine-tasting experiences in Sonoma County. Their unique approach to wine and food pairing, combined with exceptional winemaking and sustainability practices, sets them apart from other wineries in the region. The Bubble Room is a must-visit spot that wine enthusiasts must experience at least once.