Discovering Michelin Star Restaurants In Nice, France
When it comes to the culinary world, France is a country that always comes to mind. The vibrant city of Nice, located along the French Riviera, is a hub for gastronomic experiences. There is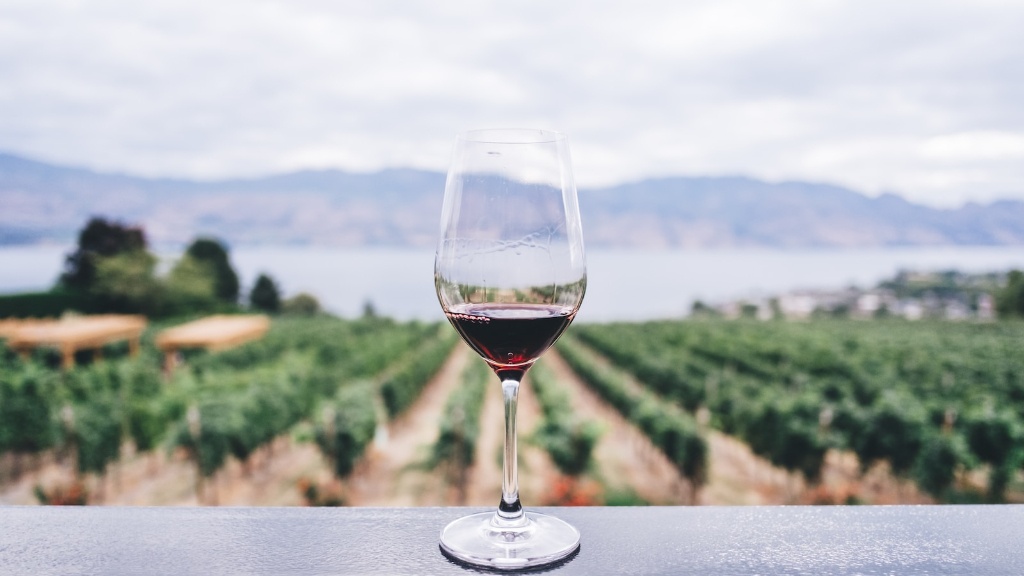 When it comes to the culinary world, France is a country that always comes to mind. The vibrant city of Nice, located along the French Riviera, is a hub for gastronomic experiences. There is a reason why visitors flock to this city in the South of France for the food! One of the standout attractions for food lovers are the Michelin-starred restaurants that dot the city. In this article, we will explore what makes these restaurants so special, highlight some of the best Michelin-starred restaurants in Nice, and offer tips for those interested in planning a trip.
Before diving into the Michelin-starred restaurants of Nice, it\'s important to understand the significance of the Michelin guide. Founded in 1900, the guide began as a resource for motorists in France looking for good meals on their journeys. Today, it has grown to become one of the most respected restaurant guides in the world. Restaurants are awarded Michelin stars based on factors such as the quality of the ingredients, the skill of the chef, and the consistency of the food. One star denotes \"a very good restaurant\", two stars signify "excellent cooking that is worth a detour", and three stars are reserved for \"exceptional cuisine that is worth a special journey."
Nice, with its bustling culinary scene, boasts a range of Michelin-starred restaurants. One of the city\'s most famous restaurants is \"L\'Atelier de Jean-Luc Rabanel,\" which has held three Michelin stars since 2008. Located in the heart of the city, this restaurant\'s signature dish is the \"vegetable garden,\" which features a selection of vegetables grown in the restaurant\'s own garden. Another standout restaurant is \"Keisuke Matsushima,\" a Japanese-French fusion restaurant that has held two Michelin stars since 2010. The restaurant is known for its creative take on Japanese cuisine, featuring dishes such as \"sushi risotto\" and \"sea urchin with foie gras.\"
For those looking for a more classic French dining experience, \"Flaveur\" is a must-visit. This two-star restaurant, located in the old town of Nice, offers a tasting menu that showcases the chef\'s creativity and finesse. The menu changes with the seasons and features dishes such as pan-fried foie gras, lobster with citrus sabayon, and chocolate ganache with pear sorbet.
Aside from the Michelin-starred restaurants, Nice is also home to a range of other culinary experiences. The city boasts a vibrant street food scene, with vendors selling a range of local delicacies such as Socca (a traditional chickpea pancake) and Pissaladière (a type of pizza topped with onions, olives, and anchovies). There are also plenty of traditional boulangeries and patisseries, where visitors can indulge in croissants, baguettes, and delicate pastries.
For those interested in planning a culinary trip to Nice, there are a few things to keep in mind. Firstly, it\'s important to make reservations well in advance for the Michelin-starred restaurants, as they can fill up quickly. It\'s also worth noting that dining at these restaurants can be a pricey affair, with tasting menus ranging from €100-€300 per person. However, for food lovers, the experience is often worth the cost. Another tip for visitors is to explore the local markets, such as the famous Cours Saleya market, where they can sample local produce and fresh seafood.
Experience Nice like a Local
While the Michelin-starred restaurants are certainly a highlight of the city, there are plenty of other food experiences to be had in Nice. For a truly local experience, visitors should head to a traditional Niçoise restaurant, such as \"La Merenda.\" This tiny restaurant, run by chef Dominique Le Stanc, serves up classic Niçoise dishes such as ratatouille, beef stew, and stuffed vegetables. Another local favorite is \"Chez Pipo,\" a restaurant that specializes in Socca.
A Taste of the Sea
With its location on the French Riviera, it\'s no surprise that seafood is a staple in Nice. For a taste of the sea, visitors should head to \"Les Pecheurs,\" a seafood restaurant located on the beach in Nice. The restaurant offers a range of seafood dishes, including grilled fish, bouillabaisse, and paella. Another seafood restaurant worth checking out is \"Le Comptoir du Marché,\" which features a daily changing menu based on the catch of the day.
Beyond Nice
While Nice is certainly a foodie\'s paradise, there are plenty of other culinary destinations to explore in the South of France. Just a short drive from Nice is the town of Grasse, known for its production of essential oils and perfumes. Visitors can take a tour of the Fragonard perfume factory, followed by lunch at \"Le Clos Saint Pierre,\" a restaurant that offers stunning views of the town and serves up traditional Provençal cuisine. Another nearby destination worth checking out is the town of Menton, famous for its lemon production. Visitors can take a guided tour of the town\'s Lemon Festival, followed by dinner at \"Mirazur,\" a three-Michelin-starred restaurant run by Argentine chef Mauro Colagreco.
The Future of Dining in Nice
With its strong culinary heritage and vibrant food scene, there is no doubt that Nice will continue to be a mecca for food lovers for years to come. One trend that is becoming increasingly popular is \"bistronomy,\" a concept that combines the casual atmosphere of a bistro with the gourmet cuisine of a Michelin-starred restaurant. Many of the city\'s up-and-coming chefs are embracing this concept, offering unique and creative dishes at more affordable prices.
Whether you\'re a seasoned foodie or simply looking to indulge in some of the best cuisine that France has to offer, Nice is a destination worth putting on your list. From Michelin-starred restaurants to local Niçoise eateries, there is something to suit every palate. So why not plan a trip to this culinary haven today? Your taste buds will thank you!