Discovering The Chianti Area In Tuscany, Italy
In the heart of Tuscany, Italy, lies the renowned Chianti area, a region that boasts timeless landscapes, medieval towns, ancient vineyards, and warm hospitality. Visitors to this charming destination will get a chance to explore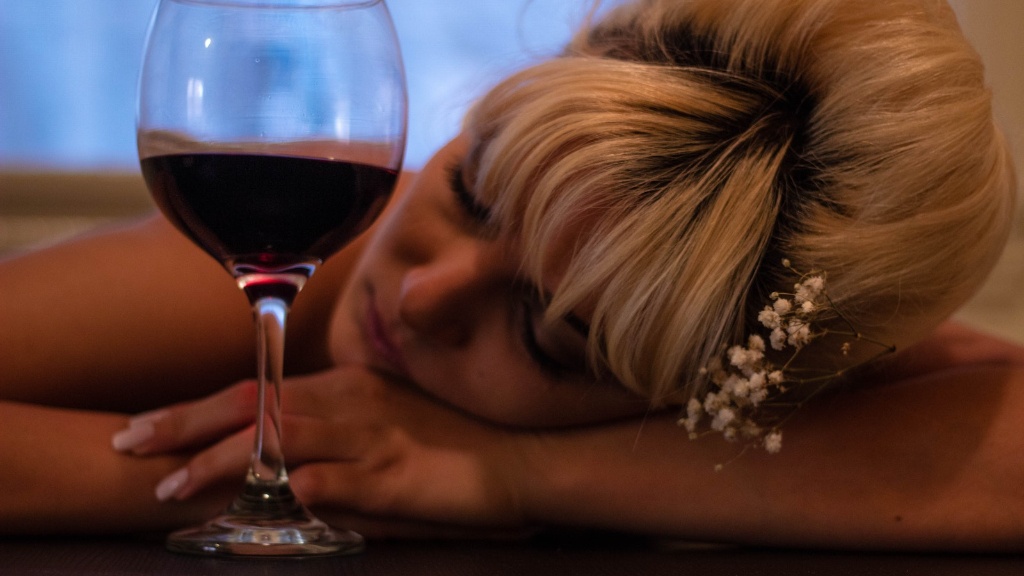 In the heart of Tuscany, Italy, lies the renowned Chianti area, a region that boasts timeless landscapes, medieval towns, ancient vineyards, and warm hospitality. Visitors to this charming destination will get a chance to explore the cultural riches of Italy while indulging in its gastronomic delights, making it an attractive tourist destination for those who want a unique and memorable experience.
Chianti covers the provinces of Florence and Siena and is famous for its picturesque rolling hills, olive groves, cypress trees, and, of course, its vineyards. The land has been producing wine for over 2,500 years, and the Chianti Classico wines are considered among the finest in Italy. This means wine lovers visiting the region can savor some of the world\'s best red wines, including Sangiovese, Cabernet Sauvignon, and Merlot.
Aside from wine, the Chianti area is also known for its delicious cuisine, which includes pasta dishes such as Pappardelle al Cinghiale (Pappardelle with Wild Boar), and roasted meats such as the famous Bistecca alla Fiorentina. The region\'s food is heavily influenced by its peasant traditions, with most dishes cooked using locally sourced seasonal ingredients.
One must-visit town in the area is Greve in Chianti, also known as the \"Gateway to Chianti\" due to its central location. Here, tourists can stroll along the town\'s ancient streets, explore the historical churches and castles, and shop for locally made handicrafts. Additionally, every September, Greve in Chianti hosts the \"Chianti Classico Wine Festival,\" where wineries from the surrounding area showcase their products, and visitors can sample various wine and food offerings.
Another fantastic town to visit is Radda in Chianti, a medieval hilltop town with an excellent blend of tradition and modern amenities. Radda also has several quaint shops selling locally made products, including the famous Chianti Classico wine, extra virgin olive oil, and cold cuts such as salami and ham.
The Castello di Brolio is another must-visit attraction in the Chianti area. This massive castle has been owned by the Ricasoli family since the seventeenth century and is considered a significant attraction due to its historical significance in the region. Today, the castle has been converted into a museum that tells the story of Chianti Classico wine and its production.
The Chianti area is relatively easy to get to, and tourists can use the towns of Florence or Siena as gateways to the area. From Florence, tourists can catch a bus or train to Greve in Chianti, while from Siena, visitors can take a bus to Radda in Chianti.
In summary, the Chianti area in Tuscany is a breathtaking destination for tourists looking for an authentic Italian experience. With its rich cultural heritage, delicious cuisine, and world-renowned wines, the region is every wine lover\'s paradise, not to mention the beautiful surroundings and historical landmarks that make it an excellent destination for leisure travelers as well.
Famous Wineries in Chianti
When it comes to wine, the Chianti region offers an impressive list of wineries that produce some of the finest wines in the world. One such winery is Castello di Volpaia, located in Radda in Chianti. The winery is known for its high-quality Chianti Classico Riserva and Vin Santo, among others.
Another famous winery is Fontodi, located in the heart of the Chianti Classico zone in Panzano. The winery has been producing wines for over three generations, and Fontodi\'s Super Tuscan Vigna del Sorbo is considered one of the best in the region.
Villa Antinori is also another notable winery in the area, and it\'s been producing wines for over 600 years. The winery\'s vineyards cover 1,500 hectares, and they produce an impressive list of wines, including Chianti Classico Riserva, Tignanello, and Solaia.
Tenuta di Arceno is another famous winery in the Chianti area, located in San Gusmè. The winery has been producing wines for over a thousand years and is known for its incredible tasting sessions where visitors can sample some of their fine wines and learn about the region\'s history and winemaking traditions.
In conclusion, the Chianti area is home to several world-renowned wineries that offer visitors an unforgettable wine-tasting experience.
Local Festivals and Events
Aside from its famous wines and delicious food, the Chianti area also boasts several exciting festivals and events.
One of the biggest events in the region is the \"Chianti Sculpture Park,\" which features over 20,000 square meters of artwork spread out over a woodland area. It\'s an excellent destination for art lovers visiting the region.
The \"Chianti Classico Wine Festival,\" which takes place annually in Greve in Chianti, is also worth checking out. The festival is a celebration of Chianti\'s wine heritage, and visitors can sample some of the best wines the region has to offer.
The \"Vino al Vino\" festival, which takes place in Panzano in Chianti, is another must-visit event for wine lovers. The festival is a two-day event that happens every September and is an excellent opportunity to taste some of the most amazing wines that the region has to offer.
Finally, the \"Mercato nel Campo\" festival takes place annually in Siena and features a range of local handicrafts and food products. The festival is an excellent opportunity to experience authentic Tuscan culture and cuisine.
Outdoor Activities
The Chianti area is a fantastic place for outdoor enthusiasts, offering several activities for visitors to indulge in. Visitors can hike through the region\'s hills and valleys, with several trails that offer stunning views and opportunities to explore the region\'s flora and fauna.
The region also offers several cycling routes, with several picturesque routes that take you through the area\'s vineyards, olive groves, and medieval towns. Additionally, visitors can go horseback riding, an excellent way to explore the region\'s charming countryside.
For those who love adventure, the Chianti area offers several opportunities for rock climbing. The area\'s rocky landscape is perfect for climbing, and many organizations offer guided tours through the region\'s scenic spots.
Where to Stay in Chianti
The Chianti area has several accommodation options for visitors, ranging from charming bed and breakfasts, farmhouses, and luxury villas. Visitors can stay in one of the region\'s many towns, including Greve in Chianti and Radda in Chianti, or in a quaint rural setting surrounded by lush greenery and vineyards.
One such accommodation is Borgo Scopeto Relais, which is set in a fifteenth-century villa surrounded by olive groves and vineyards. The hotel offers excellent amenities such as a spa, an outdoor pool, and stunning views of the Chianti countryside.
The Villa Le Barone is another excellent accommodation option, set in a beautiful villa surrounded by sprawling gardens and a swimming pool. The hotel offers luxurious rooms, a spa, and an excellent restaurant that serves locally sourced ingredients.
In conclusion, visitors to the Chianti area are spoilt for choice when it comes to accommodation options, and there\'s something for everyone, from romantic getaways to family-friendly holidays.
Local Markets
Finally, visitors to the Chianti area can indulge in some local shopping at the many markets that dot the region. One such market is the weekly farmers\' market in Greve in Chianti, where visitors can buy fresh produce such as fruits, vegetables, cheeses, and meats.
The \"Mercatale\" market in Panzano is another excellent place to buy local products, including the famous Chianti Classico wine, olive oil, honey, and clothing items made from local wool.
Finally, the \"Fierucola\" market in San Casciano Val di Pesa is a must-visit for those who love traditional handicrafts, including pottery, paintings, and jewelry.
In conclusion, visitors to the Chianti area can experience the rich cultural heritage of Tuscany while shopping for locally sourced foods and handicrafts.