Discovering The Hidden Gems Of Buenos Aires\' Food Scene
Buenos Aires is known for its vibrant culture, rich history and strong traditions. However, it\'s the city\'s food scene that truly sets it apart as a must-visit destination for foodies around the world. From traditional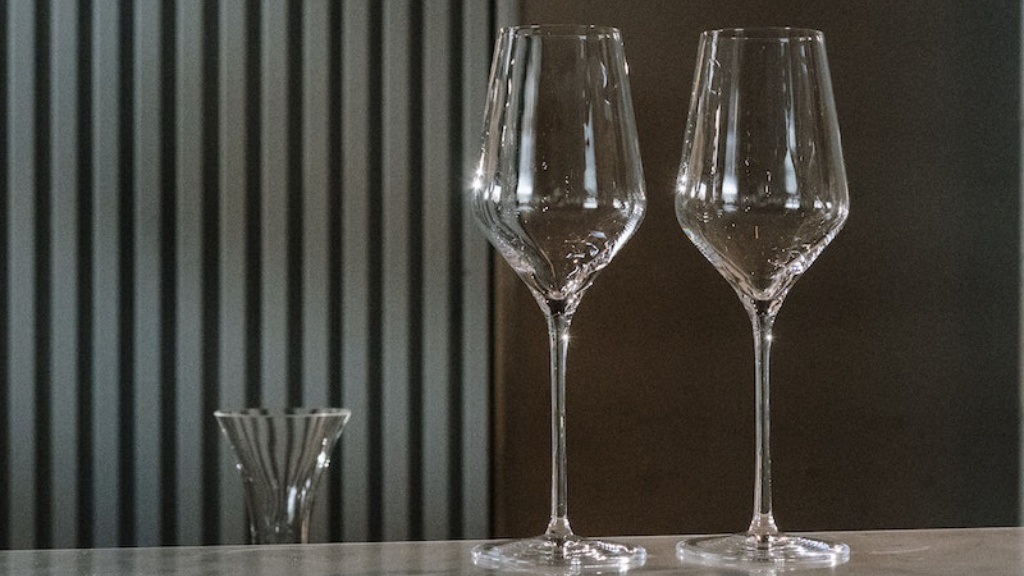 Buenos Aires is known for its vibrant culture, rich history and strong traditions. However, it\'s the city\'s food scene that truly sets it apart as a must-visit destination for foodies around the world. From traditional Argentine barbecue to modern fusion dishes, Buenos Aires has something to offer for every palate.
The gastronomy scene in Buenos Aires has undergone a transformation in recent years, bringing a new wave of creativity and innovation to the city\'s culinary landscape. As a result, Buenos Aires has become a destination for food lovers looking for novel and exciting dining experiences.
One of the best ways to discover the hidden gems of Buenos Aires\' food scene is to explore the city\'s many neighbourhoods. San Telmo, for example, is a bohemian neighbourhood famous for its outdoor markets and vintage shops. However, it also has a few hidden culinary treasures, such as Café San Juan, which offers an incredible variety of dishes ranging from traditional Argentine fare to international cuisine.
Another neighbourhood worth exploring is Palermo. This trendy area is known for its boutique shops, stylish bars and restaurants. Palermo also boasts some of the city\'s best outdoor cafes, where you can enjoy a coffee and people-watch in the sunshine.
Of course, no visit to Buenos Aires would be complete without indulging in traditional Argentine barbecue. The city\'s numerous parrillas (steakhouses) offer succulent cuts of beef, lamb and pork, cooked over wood-fired grills. One of the most famous parrillas in Buenos Aires is La Cabrera, which has become a favourite among locals and tourists alike.
For those who prefer lighter dishes, Buenos Aires also has a growing vegetarian and vegan food scene. In recent years, there has been a surge in plant-based eateries, offering creative and delicious meat-free options. One great example is Artemisia, a vegan restaurant in the neighbourhood of Chacarita.
Buenos Aires also has a thriving cafe culture, with many charming cafes offering exquisite coffee and baked goods. One must-visit cafe is La Biela, which has been a fixture in the Recoleta neighbourhood since 1950. Its classic decor and outdoor terrace make it a perfect spot to enjoy an afternoon coffee or tea.
To truly experience the best of Buenos Aires\' food scene, it\'s also worth considering attending a food tour or cooking class. These experiences offer a unique opportunity to learn more about the city\'s culinary traditions and sample a variety of dishes. One popular food tour company is Buenos Aires Food Tours, which offers guided tours of the city\'s best restaurants and markets.
The Rise of Fusion Cuisine
One of the most notable developments in Buenos Aires\' food scene in recent years has been the rise of fusion cuisine. Many chefs are now blending traditional Argentine ingredients and techniques with international flavours and cooking styles. One example of this is Osaka, a Japanese-Peruvian fusion restaurant that has become a favourite among locals and tourists alike.
The fusion trend is also evident at Narda Comedor, a modern restaurant that blends Argentine and Mediterranean flavours. Its tasting menus feature a range of innovative dishes, such as black rice with squid ink, and spiced duck with pumpkin puree.
The Legacy of Italian Food in Buenos Aires
Argentine cuisine is heavily influenced by Italian food, thanks to the country\'s large Italian immigrant population. This influence is evident in many of Buenos Aires\' classic dishes, such as milanesa (breaded meat cutlets) and gnocchi (potato dumplings).
In recent years, there has been a resurgence of Italian cuisine in Buenos Aires. Trattoria Olivetti, for example, is a charming spot in Palermo Hollywood that serves classic Italian dishes with a modern twist. Its outdoor patio and lively atmosphere make it a great spot for a night out with friends.
The Wine Scene in Buenos Aires
Argentina is famous for its Malbec wines, and Buenos Aires is the perfect place to experience them. Many restaurants and bars in the city offer an extensive selection of Argentine wines, from bold and full-bodied reds to crisp whites and rosés.
One great place to experience Argentine wines is Aldo\'s Vinoteca, a chic wine bar in Palermo. Its impressive wine list includes a variety of local and international wines, as well as a selection of craft beers and cocktails.
The Best Bakeries in Buenos Aires
Buenos Aires is also known for its delicious baked goods, from traditional croissants and pastries to modern takes on classic desserts. One of the best bakeries in the city is Pani, which offers a range of sweet and savoury treats made with local and organic ingredients.
Another must-visit bakery is Ninina, a stylish spot in Palermo that serves a range of classic and modern pastries, cakes and tarts. Its beautiful decor and friendly atmosphere make it a great spot to enjoy a coffee and pastry.
In conclusion, Buenos Aires\' food scene is a vibrant and exciting one, with something for every taste and budget. Whether you\'re a meat lover or a vegan, a coffee aficionado or a wine connoisseur, there\'s no shortage of incredible culinary experiences to be had in this dynamic city.