Discovering Wine Country In South Africa
South Africa has long been a destination for travelers interested in wine. The country is famed for its production of exceptional wines, particularly in the Cape Winelands region, where lush valleys and rolling hillsides create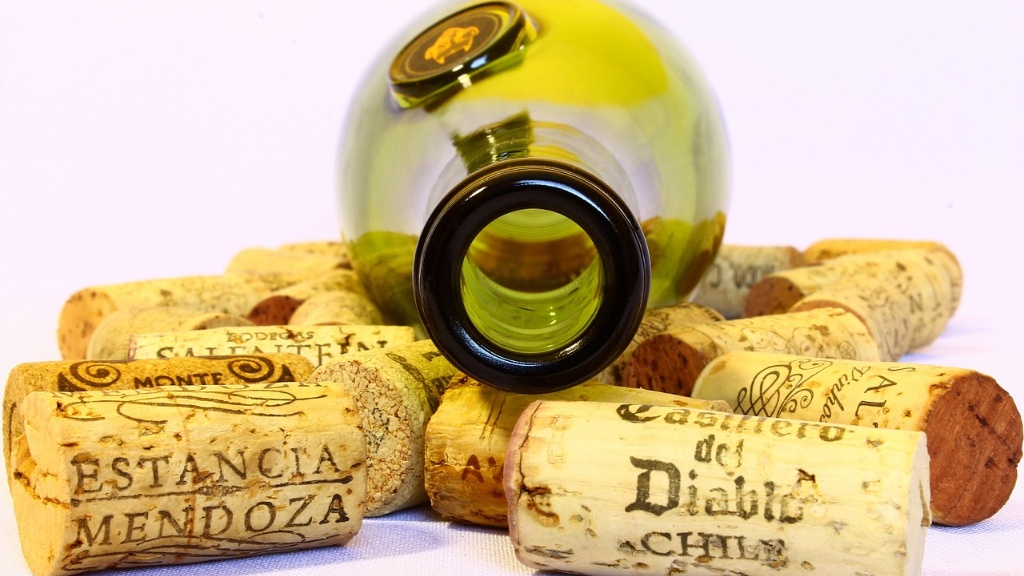 South Africa has long been a destination for travelers interested in wine. The country is famed for its production of exceptional wines, particularly in the Cape Winelands region, where lush valleys and rolling hillsides create the perfect environment for growing grapes. The country is home to over 100,000 hectares of vineyards, making it one of the largest wine-producing countries in the world. In this article, we will explore the delights of wine country in South Africa, and take a look at some of the ways that wine enthusiasts can experience the region.
The history of winemaking in South Africa dates back to the 1600s, when Dutch settlers first established vineyards in the Cape. Today, the region is known for producing a wide range of varietals, including Shiraz, Cabernet Sauvignon, Merlot, and Pinotage, a unique grape variety that was developed in South Africa. In addition to these traditional varieties, many South African winemakers are experimenting with alternative grape varieties, such as Chenin Blanc and Viognier, in order to produce wines that are unique to the region.
One of the best ways to discover wine country in South Africa is by going on a wine tasting tour. There are many companies that offer guided tours of the Cape Winelands, taking visitors to some of the region\'s top wine estates. These tours typically provide an overview of the winemaking process, and offer tastings of several different wines. Some tours also include a cellar tour or a vineyard walk, giving visitors an up-close look at the grapes and the winemaking process.
Another great way to experience wine country in South Africa is by going on a self-guided tour. Many of the region\'s top wine estates are open to the public, and visitors can often taste wines for free or for a small fee. Some estates also offer picnics, hikes, or horseback rides, making it easy to spend a full day exploring the vineyards and enjoying the scenery.
For those who want to delve deeper into the world of South African wine, there are a number of wine courses and certification programs available. The Cape Wine Academy, for example, offers a range of courses aimed at wine enthusiasts, from beginner-level classes to advanced courses that cover everything from grape growing to winemaking techniques. Other institutions, such as the South African Sommelier Association, offer certification programs for those who are interested in pursuing a career in wine.
South African wine is known for its exceptional quality and value, with many wines receiving accolades from international critics. In recent years, the region has also gained attention for its commitment to sustainability and eco-friendliness. Many wine estates in the area are practicing sustainable agriculture and winemaking techniques, helping to preserve the natural beauty of the region for future generations.
In conclusion, whether you\'re a seasoned wine enthusiast or simply someone who enjoys a good glass of red, South Africa\'s wine country has something to offer. From guided tours to self-guided adventures, visitors can explore the vineyards and taste some of the world\'s best wines. And with a rich history and commitment to sustainability, South Africa\'s wine industry is sure to continue to thrive for years to come.
Section 2: The Best Wine Routes in South Africa
If you\'re planning a trip to South Africa\'s wine country, you\'ll want to make sure you visit some of the region\'s best wine routes. There are several routes to choose from, each offering its own unique blend of wineries, scenery, and experiences. Here are a few of the top options:
The Stellenbosch Wine Route is one of the oldest and most popular wine routes in South Africa, with over 200 wine estates to choose from. The region is known for its Cabernet Sauvignon and Shiraz, as well as its historic buildings and beautiful vineyard landscapes.
The Franschhoek Wine Route is another popular choice, located just a short drive from Cape Town. This route is known for its sparkling wines and Chardonnays, as well as its French-inspired architecture and heritage.
The Hemel-en-Aarde Valley Wine Route is a newer addition to the South African wine scene, but has quickly gained a reputation for its cool-climate Pinot Noir and Chardonnay. The route is located near the coast, and offers stunning views of the ocean and countryside.
Section 3: The Benefits of Drinking South African Wine
Not only is South African wine delicious, it also offers a number of health benefits. Studies have shown that moderate wine consumption can help reduce the risk of heart disease, boost the immune system, and even protect against certain types of cancer. South African wine is also rich in antioxidants, which can help improve skin health and reduce inflammation.
In addition to its health benefits, South African wine is also affordable and accessible, with many great options available at a lower price point than wines from other regions. So next time you\'re in the market for a bottle of wine, consider trying a South African varietal for a delicious and healthy choice.
Section 4: How Climate Affects South African Wine
The climate of South Africa\'s wine country is a key factor in the production of the region\'s wines. The Cape Winelands experience warm summers and mild winters, with rainfall concentrated in the winter months. This climate creates the perfect conditions for growing a wide range of grape varieties, as well as an optimal environment for barrel aging and fermentation.
However, climate change is becoming an increasingly important consideration for wine producers in South Africa. Rising temperatures and changing weather patterns can affect the quality and quantity of grapes, making it more difficult to maintain the consistency and flavor of their wines. Some vineyards are experimenting with alternative grape varieties and farming techniques in order to adapt to these changing conditions.
Section 5: The Future of South African Wine
The future of South African wine is bright, with a growing number of innovative winemakers pushing the boundaries and exploring new techniques and varietals. The region\'s commitment to sustainability and eco-friendliness is also an encouraging sign for the future, as producers work to reduce their environmental impact and ensure the longevity of their vineyards.
As South African wines continue to gain international recognition and acclaim, it\'s clear that they will continue to be a major player in the global wine market. So whether you\'re a connoisseur or simply an adventurous traveler, be sure to add South Africa\'s wine country to your list of must-visit destinations.