Dona Maria Grande Reserva 2013
Reading Time: [est_time] Hello! Welcome to As Drunk by Exotic Wine Travel, a weekly column where we feature interesting wines that we encourage you to seek out. The reviews featured in this series may be written by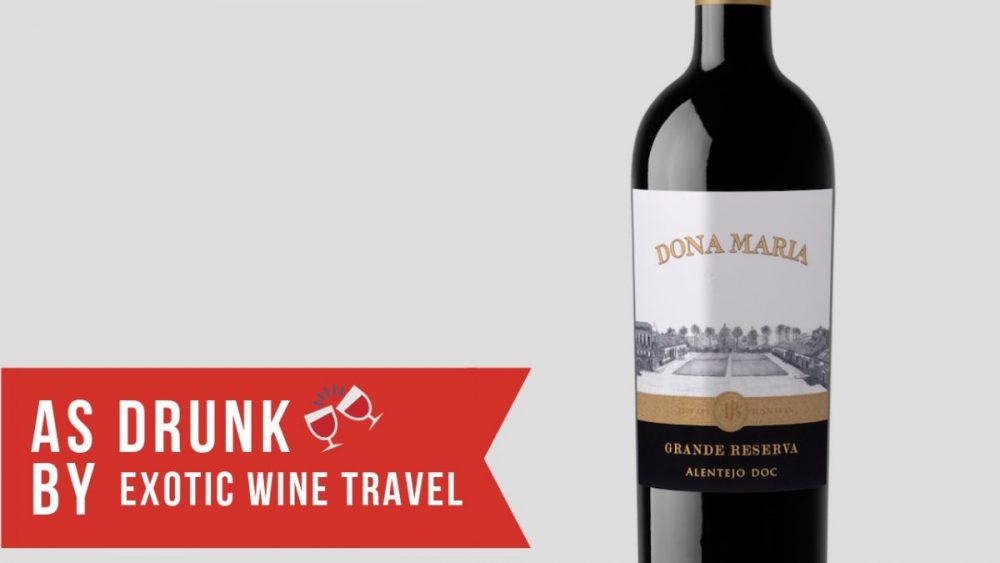 Reading Time: 1 minute
Hello! Welcome to As Drunk by Exotic Wine Travel, a weekly column where we feature interesting wines that we encourage you to seek out. The reviews featured in this series may be written by either one or the both of us. The featured wines can be from obscure or well-known wine regions. We hope that these wine recommendations will keep you gastronomically curious and your palate invigorated!
Dona Maria (Júlio Bastos) Grand Reserva 2013
We're huge fans of Portuguese wines. When it comes to Portuguese reds, our preferences are toward examples from Douro, Dão, Lisboa, and Bairrada. The wines we previously tasted from Alentejo didn't blow us away… until now.
Charine discovered this producer while we were on a Port-centered press trip in Porto, Portugal. She visited the caves of Taylor's (Taylor, Fladgate, & Yeatman) on the second day of the trip. During lunch, Taylor's served a selection of dry wines from other producers (since their production is dedicated only to Port). When we met again later that day, she kept going on and on about a delicious Petit Verdot she tasted from the Alentejo region.
After the trip was finished, we made a trip down to Lisbon to visit a friend. Charine kept insisting that we find a shop and hunt down more wines from Dona Maria. It didn't take long to find a shop that had several offerings from Dona Maria – we opted for the grandaddy of the portfolio.