Durand Viticultura, Icaro 2012
Reading Time: [est_time] Hello! Welcome to As Drunk by Exotic Wine Travel, a weekly column where we feature interesting wines that we encourage you to seek out. The reviews featured in this series may be written by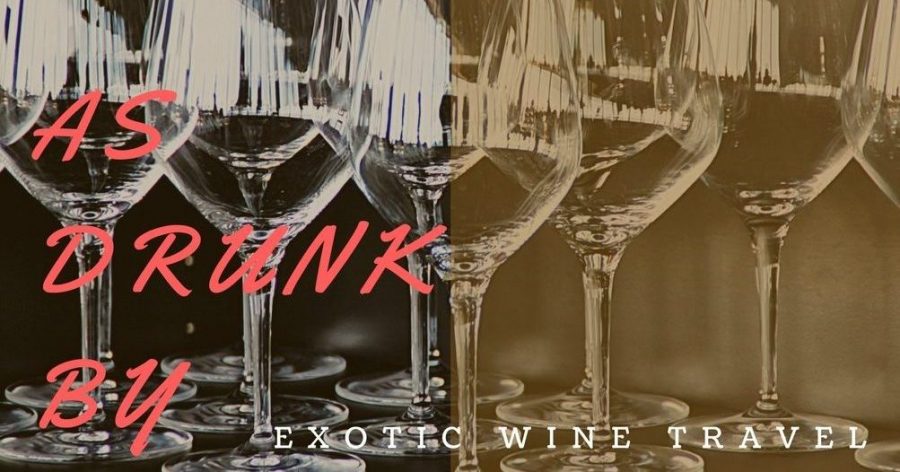 Reading Time: 2 minutes
Hello! Welcome to As Drunk by Exotic Wine Travel, a weekly column where we feature interesting wines that we encourage you to seek out. The reviews featured in this series may be written by either one or the both of us. The featured wines can be from obscure or well-known wine regions. We hope that these wine recommendations will keep you gastronomically curious and your palate invigorated!
Durand Viticultura, Icaro 2012
We spent three months tasting in Baja, Mexico during the summer of 2016. Our original plan was to write a guide on the wines of Baja but we've been a little slow to materialize the project thus far. During our time in Baja, we tasted many wines that were overripe with too much oak. However, there are also a number of stunning examples being made, like the wines from Durand Viticultura.
The two biggest names in the Baja wine scene are Hugo d'Acosta and Dr. Victor Torres. Hugo is credited for kicking off the wine revolution in Baja by starting a winemaking school for locals. Dr. Torres got his Ph.D. in Bordeaux and has his own following too. There are other talented winemakers in Baja though and we would put José Durand right up there with the best of them.
José is originally from Chile, he's a trained enologist & viticulturist. He originally came to Baja to make wines at the large Domecq Winery. José eventually moved on and started his own label Durand Viticultura (previously known as Synergi). José is very passionate about vineyard management in addition to winemaking. He feels like the vineyards in Baja are stressed too much and need to be better maintained in order for the region to move forward. He works with low temperatures during fermentation to extract as much aroma as possible.
We spent an evening tasting through his entire portfolio. Durand Viticultura whites have a freshness and liveliness missing in many Mexican whites. The reds are fresher and more elegant than many of the burly wines being made on the peninsula. His top wine is what stopped us in our tracks though.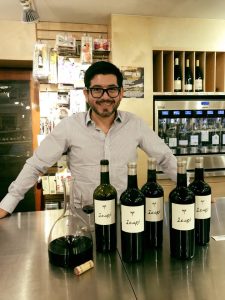 José with his masterpiece, the Durand Viticultura Icaro – photo courtesy of José Durand.
Find or buy on Wine-Searcher.
The Durand Viticultura, Icaro 2012 is a blend of 39% Nebbiolo, 32% Cabernet Sauvignon, 16% Petite Sirah, 10% Petit Verdot, and 4% Merlot. This is Jose's magnum opus wine and here's what he has to say about it, "Icaro wants to fly with the sun in his eyes. He has a smile that surrounds you in aromas and takes you for a walk in the night forest after the rain. He delights you with a handful of black cherries, finishing with dark chocolate, eternal and silky."
The Icaro is an absolute beauty of a wine. It was among the top red wines we tasted during our time in Baja. This wine spends 13 months in oak and has a precise nose of spicy red cherry, mocha, plum, spice, earth, tar, black pepper, and leather. The palate is rich and full of texture. It is fruity but with balance and refinement to please many palates. It's a big wine but never feels too heavy in the mouth. It's highly structured and enjoyable to drink. 
This is the real deal folks.
4.7/5 (You can find out more about our scoring system on the START HERE page.)
---
The opinions expressed in this article are unsolicited and have not been paid for in any way by governmental bodies, enterprises, or individuals. We do not sell editorial content as that would destroy the legitimacy of our reviews and the trust between Exotic Wine Travel and its readers.